Seven Projects Protecting Soils Around The World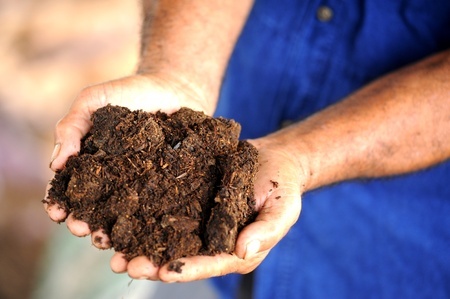 The International Year of Soils came to a close on December 4, but that won't be the end of the work for many soil projects. According to United Nations Secretary-General Ban Ki-moon, "soils are the foundation of food systems" and "are critical to achieving food security and nutrition." Without governance and investment in measures to promote sustainable soil practices, further soil degradation could have enormous implications.
Land degradation—which includes water erosion, salinization, and loss of biodiversity—"costs an estimated US$40 billion annually worldwide," as reported by the UN Food and Agriculture Organization (FAO). Thirty-three percent of soil worldwide is degraded, and 50,000 square kilometers of soil are lost each year. Soil is not a renewable resource and "is not recoverable within a human lifespan," but sustainable soil management could increase the world's food production by 58 percent.
Professor John Crawford, a soil expert at the University of Sydney, advises that ignoring this issue will cause two major problems: a loss of soil productivity and a water crisis, "[hitting] the poorest countries hardest."
Thankfully, farmers and scientists are finding ways to improve soils and increase food security. Here are seven influential projects and programs helping to restore the world's soil:
Rocco Pallin has a Masters from the Tulane School of Public Health and Tropical Medicine, where she concentrated in Global Community Health and Nutrition and gained a particular interest in international food security and food security assessment.
See also:
Musings: SOS — Save Our Soil!
Healthy Bodies Need Healthy Soil