The Death Transition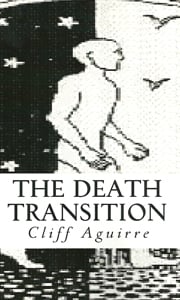 Cliff Aguirre
The Death Transition
2012, Williams & Gold Communication
When I read The Death Transition for the first time I had just unexpectedly lost someone young and dear. My deep grief was multiplied by colossal confusion. "How could someone so vibrant and healthy be here one day and gone the next?" "What kind of god or universe would allow this to happen?" Worse still were my thoughts around what had happened to the deceased. "Was he okay? Was he suffering? Was he with people who loved him? Did he know how sad we were and how much everyone loved and missed him?"
Cliff Aguirre once shared these same worrisome uncertainties, but several gentle yet intense communications with loved ones who had already experienced the death transition unburdened him of his fears. Aguirre shares the comforting information he learned during these communications in this short, reassuring guide and checklist about what happens to you and your body when you die. He assures us, "The death procedure itself is easy…you simply glide out of your body smooth as a gentle breeze." The plan for what we need to do as we die is not a mystery to us — it is already coded in our memories — however reading The Death Transition will help the subconscious to remember the instructions and put anxieties to rest. A section of practical tips explains how to communicate with someone who has just died, including the signs to watch for in detecting their presence around you. "You will be as alive after transitioning as you always have been and you always will be for an eternity. Death is a transition, not an ending."
Gail Lord is a freelance writer living in Massachusetts. Please send book review copies to 51 North Street, Grafton, MA 01519 or email socbookreviewer@gmail.com.