The Healing Beyond Cancer Kick Off At Emerson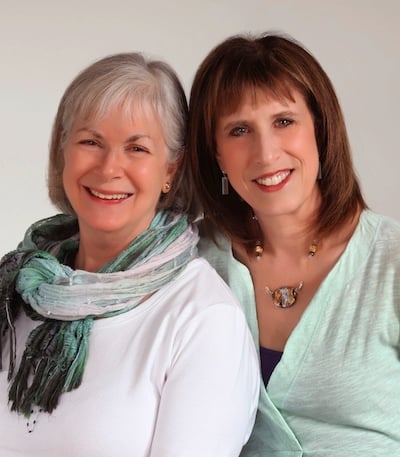 The Healing Beyond CancerTM is kicking off its' workshop program in an eight-week series at Emerson Wellness Center in Concord, MA starting October 9th through December 4th. To register, please go to www.thehealingbeyondcancer.com.
The program is designed to provide men and women, who have completed active treatment, powerful ways to manage issues associated with the aftermath of cancer and move into a state of empowerment. They will learn how to transform fear-based beliefs and patterns into intentions for living in joy and harmony. Gentle movement, guided meditations, and supportive guidance enhance the experience for healing beyond cancer and living more fully.
Sonny Rose M.A Counseling Psychology, Energy Psychotherapist and creator of The Healing Beyond Cancer has joined forces with Jo Evans Koenig, Brennan Healing Science Practitioner, to grow this dynamic mind/body/spiritual program. Individually, each experienced the journey through cancer. They were able to integrate the passage and heal beyond the cancer. "After my treatment for cancer, I was amazed at how little support was available to help people integrate the cancer journey", said Sonny Rose, Founder and Director of The Healing Beyond Cancer.
Sonny Rose has a successful twenty year private practice out of Concord, MA. She has taught at Lesley University as an adjunct faculty member and worked in Rehab Medicine at Boston University School of Medicine. In addition, she has developed, facilitates and directs workshops nationally for The Healing Beyond Cancer Program, and just released her guided meditation CD for The Healing Beyond Cancer.
Joining her is Jo Evans Koenig. Jo has a successful practice out of Falmouth, MA. Jo is a former member of the faculty of the Barbara Brennan School of Healing, Japan. She is a certified Kundalini Yoga teacher. She trained with the Visiting Nurse Association to become a hospice volunteer. "We bring together our individual experience with cancer as well our professional expertise and offer a very strong program we want to share with others on this journey" said Jo.
The Healing Beyond Cancer will be offering many workshops – from post treatment, living with metastatic cancer, newly diagnosed, young adults and support for family and caregivers. Workshops at Roots and Wings in Natick are being scheduled for January, February and March of 2016, teleclasses will also be offered in the upcoming year, and the first guided meditation CD with Sonny Rose is now available. Go to www.thehealingbeyondcancer to register, learn more about these programs or purchase the CD.
About The Healing Beyond Cancer
The Healing Beyond CancerTM offers unique programs to men and women who have been touched by cancer in their life. Unlike your regular support groups or stress management techniques, this program is built to give individuals a way to connect with and transform their relationship with themselves and their illness. This program will take individuals into a deep process of healing, beyond the cancer. Founder, Sonny Rose, M.A. Counseling Psychology and Energy Psychotherapist with recent partner Jo Evans Koenig, Brennan Healing Science Practitioner, are both well respected healing professionals and thriving with cancer.
To learn more about The Healing Beyond Cancer programs, Sonny Rose and Jo Evans Koenig, please visit the website at www.thehealingbeyondcancer.com.