The Healing Platform: Build Your Own Cure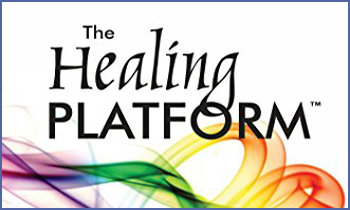 Cancer is a disease that most people either have personal experience with, or know someone who does.
In this interview, Annie Brandt — herself a 16-year cancer survivor and author of "The Healing Platform: Build Your Own Cure!"— shares some of the support detailed in her book, which can give anyone challenged with cancer access to valuable resources.
We first met last year at Dr. Lee Cowden's ACIM Conquering Cancer conference in Orlando. Brandt is also the coordinator of the Answers for Cancer Summit, an international cancer conference that will include many great speakers.
It's scheduled for April 27 through April 29, 2017, in San Diego, California. You can purchase tickets on bestanswerforcancer.org.
From my perspective, a foundational strategy for anyone concerned about cancer is to address your diet. That's my passion, and it got reignited once I understood that cancer is not a genetic, but a metabolic disease, primarily rooted in mitochondrial dysfunction.
In fact, this is the topic of my latest book, "Fat for Fuel," which will be published in May. More information on this will be coming soon.
I think that's the first step. However, for most people, diet alone will not solve the cancer riddle. It will likely prevent it, but may not solve it if you already have cancer. That's where Brandt's resources and The Healing Platform come in.
This article was brought to you by Dr. Mer cola, a New York Times bestselling author. For more helpful articles, please visit
Mer cola.com today and receive your free Take Control of Your Health E-book!
See also:
Ten Tips For Maintaining A Well-balanced Diet
The Essential Tips You Need To Know About The Alkaline Diet