The Song That Could Save The Senate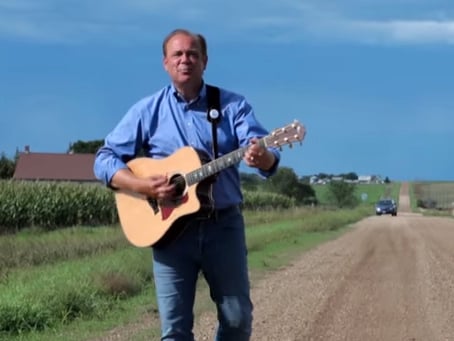 The Huffington Post is asking if someone can win a U.S. Senate seat by "driving around in a minivan, strumming a guitar and singing about the evils of money in politics?" Let's make sure the answer is YES!
Rick Weiland may not be a "Big Wheel" but he's running the hottest — and most pivotal — campaign in the country. South Dakota is now the center of the political universe with the race that could be the tipping point that saves the Senate from GOP control. Last March no one knew who he was and the establishment didn't think he had a snowball's chance in hell.
Watch this viral music video he just released. Once you see it you won't be able to get his catchy chorus out of your head. "Hey…no one's bought me." Let's get money out of politics and working leaders into the Senate.