Tips To Click The Best Travel Photos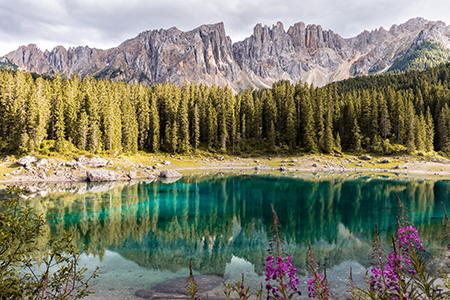 It's vacation time again! And that means travel to exotic places for some or even just local getaways to enjoy nature, the culture and people wherever you go. Get the best photo memories of your trip with these smart photography and editing tips to give you picture perfects shots every time.
1. Use your surroundings. Since you're headed to a place you've never been before, aim to get pictures with all the best landmarks as backgrounds to lend a fun, touristy vibe. Try to eliminate crowds or people in the shot and focus on the site. You can use cropping techniques to get this right or shoot when people have moved out of your space.
2. Take candid photos. Candid photos are in trend more than ever before, although beware of the many that are fake put-ups captioned as candid, when in fact they are preplanned skillfully to be snapped by a photographer. You can make use of this trend by trying offbeat photo shoot locations. Don't only visit the famous landmarks, but also meander through side streets and lesser-known locations in the vicinity that may provide an opportunity for you to capture an unusual shot. Since candid pictures have a higher chance of getting "red eye" in the shot, try a red eye remover that will easily edit that out when you edit the image.
3. Observe the details. Observation is an important skill to develop when doing photography. Train yourself to look for tiny aspects in a scene that can give you the focus for a lovely picture. While panoramic landscapes of vacation sites provide beautiful memories, try zooming the lenses in to look for some detail that is more intriguing. This is one way to create more lasting and personal memories of your travels.
4. De-clutter your image. However, avoid having too many details in a photo without a focus. If you're trying to highlight a specific detail in the photo, consider whether everything else in the frame compliments that focused item. If not, find a way to crop out what does not belong or choose another angle.
5. Consider the lighting. For the best quality images, you must first set the lighting ambiance just right. Set a lighting source close to your subject for best results. If at all possible choose to shoot outdoors during the golden hours of each day — one hour after sunrise and one hour before sunset — where the natural light is filtered to provide a warm hue that magically makes everything appear more beautiful. However, not to panic if the timing does not work out; there are many retouch and editing apps available that can provide some of this same magic if you can't make the golden hour in person. Your beautiful photos will provide a lasting expression of your vacation joy.
Jason Coulter is a freelance photographer and writer who enjoys sharing photo tips and advice.
See also:
Digital Photography As A Hobby: Exploring The Artistic Side Of You
How Photography Shapes Our View Of Native Americans