Unique Locations In Europe And America To Nurture Your Mind And Spirit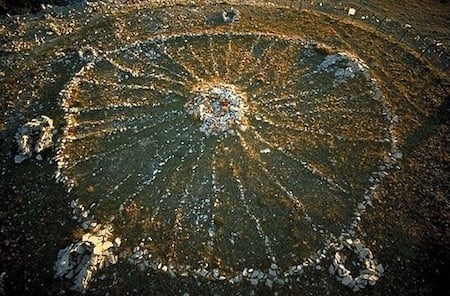 Every country has its own spiritual history to explore, with extensive, vibrant pasts full of traditions, legends and mysteries that can stimulate the mind and spirit. There are many incredible retreats and sites around Europe and America that offer life-changing experiences for those willing to make the journey.
While the details of planning any retreat are many, you will want to consider your healthcare options on the go, particularly if traveling abroad. If you are a U.S citizen travelling to Europe, be sure to check your health insurance policy to check if you are covered abroad and whether medical evacuation is covered in your policy. If you live in Europe, however, and are visiting elsewhere in Europe, then all you need to do is fill out a European health card form to receive health insurance on your travels and achieve the freedom to explore without worry.
Check out these favorite locations in the US and Europe to nurture your spirit, open your mind and refresh your soul.
Assisi, Italy
One of Italy's patron saints, St. Francis, was born in the medieval town of Assisi in the Umbria region of Italy. This beautiful place is nestled in the rural 'green heart' of Italy, surrounded by sloping green hills and forest in a sun-drenched valley. Droves of Christian pilgrims find their way here to meet their spiritual roots, as well as join collectively with those from many other faiths to bask in the peaceful atmosphere of the town. There are also many scenic walks around the area that draw in tourists from all over the world. If you're looking to learn about some of the pivotal history of the Roman Empire, or see some beautiful Italian cathedrals, then take your spiritual retreat in Assisi.
Bighorn Medicine Wheel, Wyoming
This surreal site at the summit of Medicine Mountain has been estimated to be 300-800 years old, built by the Plains Indians. The 80 feet wide wheel of stones is only one of hundreds of Medicine Wheels that have been built by the American Indians for centuries, although the Bighorn wheel is possibly the most famous. Today, the Bighorn Medicine Wheel is a spiritual site that draws in Wiccans, Pagans, New Age Spiritualists and many others seeking an enlightening experience. It is still regularly used for ceremonies and thousands of people from all over the world come here to pray, offer thanks, atone for their mistakes and seek spiritual guidance.
Holy Isle, Scotland
Just off of the Isle of Arran in Lamlash Bay is a small island known as the Holy Isle. This small piece of land has a rich spiritual history that leads back to ancient origins, and it is still considered one of Europe's most valuable sacred sites to this day. There is natural beauty in abundance on this island as well as holy land marks with fascinating histories, such as the hermit cave of St Molaise of the 6th century. Today, the island is owned by the Samye Ling Buddhist Community and all year round Lama Yeshe Rinpoche welcomes guests from all over the world to the island to take part in an enriching spiritual retreat to nourish the mind and soul. There are also volunteer opportunities available to guests at the Centre for World Peace.
Mount Shasta, California
Mount Shasta is full of mysteries that thousands of travellers every year are desperate to unlock. Many stories circulate the town at the mountain's base about all of the strange happenings that have occurred on and around Mount Shasta and ancient legends imply that the mountain was the centre of the universe – a pillar of energy that could transport people's consciousness onto a higher plane. Nearly 10,000 feet taller than the surrounding area, to reach the top would take 3 days of climbing, although most pilgrims tend to explore Buddhist monastery and wildlife around the base as opposed to try and conquer this glorious natural marvel. At Shasta Abbey you can receive spiritual counselling, teachings and witness Buddhist ceremonies, as wells as experience similar training to the monks.
Camino de Santiago Pilgrimage Trail, Spain
This trail between France and Spain is regularly walked by thousands of Christian pilgrims every year. Translated as 'The Way of St. James', this pilgrimage trail leads to the shrine of the apostle St. James in Galicia Cathedra and follows an ancient Roman trading route. Although the journey is tasking and can take as long as 50 days to complete, it is both a spiritually and emotionally rewarding experience that you will never forget. Along there trail there are beautiful views of France and Spain and you can meet many great people from all over the world walking the same path as you. If you are unable to make the entire 800km journey, there are also alternative routes that are shorter and more suitable for those that can't manage the challenging hike.
Luke Hower is a freelance writer and globetrotter with a fascination for anthropology and cultural history. Recently he has been travelling Europe and exploring the remains of ancient traditions within European cultures as well as the legends behind historic spiritual sites.
See also:
Creating Sacred Space In Your Own Location
Enter the Peaceable Kingdom