Weekly Musings: Alternatives To .Org Charitable Holiday Gifting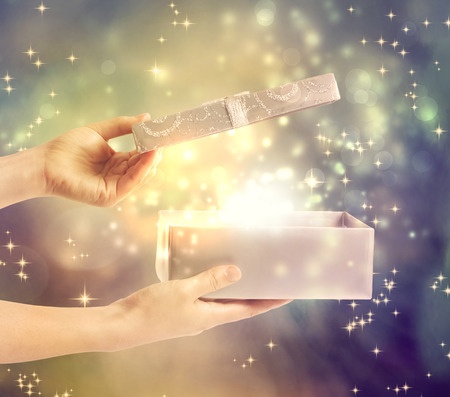 The holiday season of gifting is upon us. Americans give over forty percent of their annual charitable donations in December. If you celebrate Hanukah, your personal gifting started on Monday of this week. By December 24th, 2015, Americans will have spent over $465 billion on gifts and goodies, estimates the National Retail Federation. That's almost half a trillion dollars. Imagine the changes we could manifest in the world with half a trillion dollars collected within just a few months and invested year after year after year! Now that would be HUGE.
Although gifting can be very therapeutic and personally rewarding, I'd like to see the holidays revert back to the simplicity of lights, charitable giving and social gathering as our annual holiday ritual. Remove it from the chain stores and stop all this repetitive gifting year after year among those who already have plenty. If you want to gift someone, do it whenever the mood strikes. You don't need to wait until December, for goodness sake!
I bluntly found out there was no Santa Claus from an older child on the playground when I was 7 years old. I was devastated. In addition to the magic of me receiving that bounty of presents under my tree on Christmas morning, I believed Santa's magic also extended to all the starving children in Biafra, who received the money from the second collection in church each Sunday, I was told. I imagined that goodies would also magically appear in their homes on this special night and they would not be hungry for at least one day of the year.
No Santa Claus meant no magic; it was my parents putting those gifts under the tree and nothing would change for Biafra's children Christmas morning, except maybe if those donations made it there in time. Eventually I realized this meant that I had the power to be Santa myself. I could give as much as a 7-year-old could.
I'm thankful for the spirit of the holiday season that makes it easier for everyone to give just a little bit more. There are many worthy non-profit organizations providing vital services that will use your gift dollars to great benefit. If you choose to gift charitable organizations, check them out first on www.charitynavigator.org. Type in the name of your organization and the Navigator will give you their rating from 1-100 on factors such as how much of the money collected actually goes toward the projects they claim to support and how much goes to salaries, fundraising, etc. The ratings of popular charities may surprise you; not all are what they claim to be!
Personally, I have no love for administration, officialdom and red tape, so I rarely give to non-profit organizations of any kind. Instead, there are many ways to gift dollars directly into the hands of individuals and other creative ways to support a more equal sharing of wealth. However you share it, be assured that your gifts will be returned to you many times over in ways you will never even know.
Alternatives to .Org Charitable Holiday Gifting
1. Send a cash gift to a relative or friend or neighbor you know is financially strapped. Who doesn't like to receive an extra $100 in the mail?
2. Give an extra large tip to a service provider.
3. Buy from independent, local businesses. While you may (or may not) pay a higher price tag than buying the same item in a chain store, your purchase dollars circulate back in your local community, ultimately making it stronger and a better place to live.
4. Buy from independent artisans, rather than chain stores or Amazon. This is like giving two gifts in one since you support an artist with your gift purchase. You will find plenty of artisans on Etsy.com offering every type of gift or craft imaginable from hundreds of thousands of individual artisans. Also check your local craft stores or centers that offer classes, such as the Worcester Center for Crafts in Worcester, MA or The Maker's Waypost in Whitinsville, MA, to purchase unique gifts.
5. Buy products made in America, even if they are more expensive. Keeping jobs in America makes our country stronger in many ways.
6. Give food or grocery gift cards to local food banks.
7. Give blood. Sign up for organ donation — either dead or alive!
8. Help someone in need. Time is money. Give your time to visit someone sick, help with household chores or cooking, or look towards members of your own family who could use a helping hand with your time and talents.
9. Bake and cook to your heart's content and share your edibles as gifts of love. We all could use more homemade cooking in our lives!
Carol Bedrosian is the publisher of Spirit of Change holistic magazine. carol@spiritofchange.org.