Wind Wisdom in Schools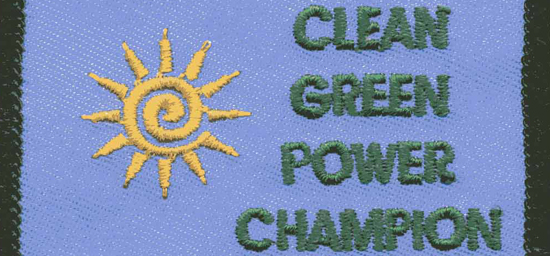 The Northeast Sustainable Energy Association (NESEA) in Greenfield, MA, announces an expansion of their popular Clean Energy for a Clean Environment program (CECE) in western Massachusetts to include renewable energy learning experiences for students, teachers and youth-group leaders. Opportunities for these groups to earn certificates and patches are also available through this program, which is funded by Western Massachusetts Electric Company (WMECO).
NESEA has been awarded $14,800 in grant funds from WMECO to support educator training workshops and information sessions on renewable energy. If you are a formal or non-formal educator and you are a WMECO customer, you are eligible to receive free training on forms and applications of renewable energy. Learn about local destination sites, how solar and wind energy works, and how to integrate concepts of renewable energy into your science, engineering, design and technology teaching programs. CECE curricular units are designed to fit the Massachusetts State Frameworks for kindergarten through twelfth grade.
NESEA's web site has free downloadable learning activities, project suggestions, helpful links, and nearly 100 potential field trip sites across Massachusetts. Through prior funding from the Massachusetts Technology Collaborative, NESEA has the ability to continue to offer the online programs Clean Green Power and Wind Wisdom and award certificates and Girl Scout patches to help youth learn about current renewable energy use in their community and spread the news through community service projects. Through the grant from WMECO, NESEA can now also offer educators more support in ways to apply these programs and integrate them into classroom units, after-school and community mentoring programs and scout badges.
CECE is for teachers, non-formal educators, home school parents and community mentors such as scout leaders, after-school clubs, and Big Brothers Big Sisters interested in providing students with extracurricular activities. To participate in and/or schedule a workshop or information session, please call NESEA at (413) 774-6051 ext. 21 or visit www.nesea.org. NESEA is the nation's leading regional membership organization focused on promoting the understanding, development, and adoption of energy conservation and non-polluting, renewable energy technologies.