You're Alive Until You Are Not: Messages from the Edges of Life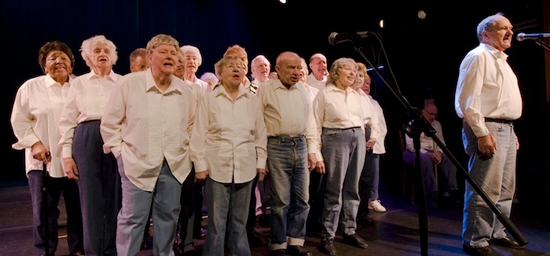 In a culture where media images tell us we are always supposed to be thin, tanned, healthy and forever young, some subjects are very much unspoken and even taboo.
Being old and being diagnosed with a terminal illness are two of the subjects that make people scared, uncomfortable and very silent. It is hard to be open to experiences on the edges of life. As a result, what it is like to be really old or to live with a terminal illness remains very much in the shadows. People just don't talk about it. And most of us just pray that we can live our daily lives and not have to think about such things.
For better or worse, the reality is that one day we are all going to get old, or at least older. And we all know someone who has died at various life stages of terminal illnesses. We never know how many days we have on this earth until we have lived them. Death is part of life.
Rather than fearing the final edge of life, whether we get there through the path of old age, terminal illness or both, we can look at our final days or years as an opportunity to still live our lives to the fullest. Those of us who truly live every day of our lives will leave this planet more fulfilled than those who put off until tomorrow what they really would like today, or those who, for whatever reason, never allow themselves to grab life by the horns and fully embrace it for whatever life can be.
I feel very fortunate to have found two inspiring stories about people living at the edges of life that shine a bright spotlight on what is possible in old age and while living with terminal illness. Young@Heart is an extraordinary, energetic and heart-warming chorus of elders, aged 73-93, led by founder and director Bob Cilman. Candace Hopkins is a beautiful, powerful and inspirational woman living with terminal cancer, whose "Beautiful You" seminars help women enrich their self-image and identity. Both stories provide inspirational models and truly deliver the message, "You're alive until you're not."
Young@Heart: Spreading Aliveness Through Community and Song
The seeds of the Young@Heart Chorus were planted in 1982 when founder and director Bob Cilman, 55, was running a meals program for elderly people. "I was running this place where elderly people came for meals and we made meals to deliver to people, and a woman named Judith Sharpe wanted me to get people together for a sing along." Bob followed up on her suggestion, and initially, "it started out as nothing more than a way to pass time."
As former Young@Heart member and now occasional guest member, Fred Knittle reflects, "One of the seniors attending the meals said she played the piano, and wanted a kind of karaoke thing after lunch. A Polish lady sang something that was off key, but it was music she grew up with. When she sang the song, she sounded like she meant it. And hearing an older woman singing a rock and roll song from Bob's day really had an impact. She made the song sound so different. Bob got the idea of trying something new."
Over the past 26 years, the seed has grown, transformed and flourished from a group that resided and performed in Northampton, MA to being "discovered" in Europe, as well as across the United States thanks to a wonderful documentary film released in 2008. When I first saw the movie, what I wrote was, "If you have any stereotypes about aging, time to throw them away. The life force in our bodies, minds, spirits, hearts and souls is timeless and ageless. The Young@Heart Chorus, whose members range in age from 73-93, exude a passion and spirit that, at times, can defy even death. The film offers an intimate look at the people, their stories and their journeys, woven in with a tapestry of community and song. Moments of laughter follow heartfelt tears, sprinkled with thoughtful reflections from Bob Cilman, the chorus' visionary founder and musical director."
In a culture enamored with perpetual youth, Young@Heart offers a rare window into the "Golden Years" of life, sprinkled with mixed metaphors, like elders singing Sonic Youth's "Schizophrenia," or the Ramone's "I Want to Be Sedated" and injecting new life and meaning into classic disco tunes like, "I Will Survive" and "Staying Alive."
I had read about Young@Heart in the Boston Globe several times before the film was available. I was so personally touched by the film, I felt moved to speak with Bob and some members of the Young@Heart Chorus to learn more about their stories and their vision.
Bob Cilman reflects, "What's great about Young@Heart is that we don't hide age. In this country, even the magazines that are supposed to be about aging celebrate people who are 50 and older. They don't want to see REALLY old people. Young@Heart is authentic — not hiding what we are. That's something that people respond to. Everyone has parents and grandparents. They know the reality of what it is to grow old. That's the strength of Young@Heart."
There is also a real power in people taking hold of music and embracing songs as their own. Bob notes, "I think baby boom generation people are interested in seeing music from our generation done by people who didn't grow up with it: learning it on a real level, so people are impressed with the interpretation of it. It's a form of art where having every note crystal clear on pitch isn't the point of the art. The lyrics are very critical. You need to listen to them. In truth, I hear lyrics from them that I didn't hear in the original. You hear them because the people have really embraced the songs and made them their own. They are not learning them at some superficial level.
"When I am 80 or 90, I will appreciate the impact and know just how deep these people were. You don't really know it until you're there. They have an amazing amount of energy. I think it's shocking to many people — so much energy can emanate from people you're expecting to be just mildly entertained by."
I had the opportunity to see Young@Heart perform live at the Somerville Theatre in June. And the energy the group evoked was extraordinary. One of the most powerful moments in the concert was when Stan Goldman, 78, a member of the chorus who was quite notable in the documentary film, and whose health had markedly declined in the time since the film was made, sprung up from his wheelchair, and delivered a powerful rending of James Brown's "I Feel Good" with chorus member Dora Morrow, 86. It was as though a lightning bolt transformed a physically fragile man into a dynamo of vitality. I found myself both smiling deeply and moved to tears. All I could say was "Wow! Look at the power of the spirit in this 86 year old woman, and this wheelchair-bound 78 year old man!" It was truly awe-inspiring.
Each of the three octogenarians I interviewed were vital and inspiring to talk to. Here are some of their reflections on being old and being part of Young@Heart.
Patricia Ervin, 83, Newer Member
Patricia Ervin is 83 and one of the newer members of Young@Heart. She joined the chorus in August 2007, having come to Northampton from Austin, TX to visit her daughter, Erin. "I knew nothing about Young@Heart," reflects Patricia.  I lived in Boston for over 50 years, and raised my family there. I never once in those 50 years got warm, so I went back to Texas where I grew up."
While visiting her daughter, Patricia went to the Northampton post office, where Diane Porcello, the administrator of the Young@Heart Chorus, happened to be as well. "Diane just happened to notice that I was having trouble getting one of those mailing boxes together, and I was cursing under my breath." Diane said to my daughter, 'Should I help that woman?' My daughter said, 'No. She's my mom and she'll figure it out.' Diane said, 'She's really funny. Can she sing?' My daughter said, 'She's always loved to sing.' Diane suggested I try out. I sang a little off key and Bob said, 'Will you join our chorus?' It was my lucky day!"
The chorus is a very special experience for Patricia. "At my age, our families are spread out, and we don't have the closeness of a day to day life that we are used to. The chorus fills that need for me, and I think for many others. We're all doing something we're absorbed in and love. The camaraderie of community is incredible. At my age, having new friends with a common interest has opened doors I kind of thought were closed. We're enjoying every minute of it!"
And the chorus also fulfills some very special needs for its audience too. "In the brief time I have been part of the chorus, I've had young people come up to me after the show and say, 'I wish that my grandparents could be doing something like this!' What if we started a movement of more choruses?"
Fred Knittle, 83, Member Since 1992, and Currently Occasional Special Guest
Fred Knittle, 83, is one of the standout figures in the documentary. A man with a voice so beautiful that he could make most anybody melt, and with a spirit so vital, it's easy to forget that he relies on an oxygen tank to breathe, Fred left the chorus after sixteen years of membership due to congestive heart failure. On occasion, Fred sings with the group for a special event, such as singing the National Anthem at Fenway Park this past summer.
"There's something special about Young@Heart that really connects with the audience," reflects Fred. "The audience reacts to our songs and liveliness and they go crazy. When we did a show called 'Flaming Saddles,' I thought the theater was going to go down. The audience was clapping their hands and stamping their feet. I saw one man doing 'YMCA' with his crutches! It's that kind of audience participation. They feel close to us."
The very fact that Fred is still alive testifies to the power of his spirit and his vitality. After his heart attack in 1995, his doctor would never have predicted he would have made it this far. "People need to laugh more," acknowledges Fred. "You don't get out of this world alive. We've only got so many days left. We don't know how many. Use each day as though it was the last. Show people you love them. Use this time you've got to enjoy life fully!"
Fred understands the depth of Bob Cilman's investment in each and every member of the chorus. It was at Bob's urging that Fred has returned to sing as a special guest with Young@Heart, even when his health has presented obstacles to his participation.
"Bob's relationship to the individual members is very special," notes Fred. "Everyone there is part of Bob Cilman. Should that person pass away or become ill, Bob is very concerned. When they pass away, Bob loses a part of himself."
Jeanne Hatch, 82, Member for 10 Years
Jeanne Hatch grew up in a musical family. Music has been a lifelong love of hers, and she is well aware that music is good for the heart, body, mind and soul. Jeanne taught theater and speech at Holyoke Community College. "I didn't think I would ever retire. I didn't retire until I was 72. Young@Heart was going to Rotterdam, and a colleague said, 'I'd like you to be in the chorus and go too!' It just happened they were going during spring break, so I went. Being in the chorus helped me decide I could retire. It gave me another life!"
For Jeanne, "age is relative.  I have a lot of young friends in their 40's and 50's. They come to everything we do. I think they like the fact that we're old but we're up there moving and bopping around and having a good time. We sing things they can relate to."
"Being old doesn't mean that you can't think, that you can't have fun, that you can't enjoy life," emphasizes Jeanne. "It's nothing to be afraid of. In fact, there are a lot of wonderful things about being old. I remember when I turned 80, I said, 'Whoa! Now I can do anything I want!' There's something freeing about being old, at least for me."
With role models like the members of Young@Heart, perhaps those of us who have not yet reached our "golden years" will find freedom and new possibilities as we age. Nice to have these energetic trailblazers to go before us and offer new pathways!
Rhino Records has released a CD by the Young@Heart Chorus entitled, "Mostly Live." You can read more about Young@Heart, including bios of the chorus members at www.youngatheartchorus.com. And you can enjoy some wonderful musical film clips of Young@Heart on YouTube!
Beautiful You: Celebrating Life in the Face of Life-Threatening Illness
In March 2003, Candace Hopkins, now 55, received the news no woman wants to hear: she had breast cancer. "The cancer had been found in my lymph nodes, so there was a chance of it spreading. I had just started a new relationship. It was 3 months old. I was certain he would move away. But he didn't."
Treatment included two breast-conserving surgeries, and then a mastectomy because the doctors could not get a clear margin. Candace underwent six months of chemotherapy and two and a half months of radiation. After the treatment, the prognosis was good; there was an 85% chance of no recurrence.
"I experienced a deep grieving about losing a part of my body after the mastectomy," reflects Candace. "I gave myself permission to grieve. That's so important. I've often said it was the worst year of my life and the best year of my life. The worst is obvious. I had cancer. The best was that I discovered how strong I am, how much courage I have, who truly loves me and how much power I have over myself. Someone else doesn't hold the power. I do."
As part of her self-nurturance, following her initial treatments, Candace pursued her long held dream of facilitating her own workshop to help women improve their self-esteem. After receiving certification as a presenter/facilitator, she created and led her first "Beautiful You" seminar.
Then, in May 2008, Candace founded out that the cancer had returned. "I was having issues with my right hip after months of physical therapy and chiropractic treatment. I went back for more x-rays. They discovered fractures. I had a CT scan and discovered the breast cancer had metastasized to the bone and liver. Regarding my prognosis, my doctor asked me what I thought. I said, 'How about 5-10 years?' He said, 'I know I can get you 5.' The rest is up to God."
This time Candace says she went straight to acceptance and then backpedaled. "Once you've had cancer, it's much easier to accept, but you still have to go through the stages. I'm back to acceptance now, but in a much more conscious place. When I have a low energy day, that's when my emotions start to swirl and take over. I get self-judgmental and it becomes unbearable. But I recognize that feeling the emotions is really important, and I'm able to give myself the space to feel them. I put on some music and do my moving meditation. It may take a few days, but I get back to a place of self-esteem."
"I see so many people that have been diagnosed with a life threatening illness continuing to live life 'as if' it were never diagnosed. While I applaud that, I also want to encourage them to do something new and different that they're passionate about, not to just stay in the same old same old," acknowledges Candace. It is important for all of us to think about and take steps towards realizing our dreams, but this becomes even more critical when living with a terminal illness.
Terminal illness can also cause a blow to a person's self-esteem. "Women living with terminal illness need a place to be celebrated," affirms Candace. "They need a place to release the anger, fears and frustrations that come with a terminal diagnosis, and to be able to voice them in a room of women who understand. They need to build themselves back up so they believe they are as vital and valuable a human being as they were before the disease."
Her latest diagnosis has inspired her to create a new workshop entitled, "Beautiful You: Living With Cancer.) "All of our days are numbered. It just becomes more apparent when living with a terminal illness," notes Candace. "I want the women in my seminar to know that the fact they are dying doesn't mean as much as they may be afraid it means. It just means they know better than most people when they might die, because everyone dies."
Candace believes that letting go of what others think is very important, but can be more difficult when living with a terminal illness. "Other people will believe the strangest things when you are sick. I have people in my life who only want to believe that I'm the miracle. And then there are those that believe I'm going to die very soon, and will run. The important thing in the "Beautiful You" workshop is to learn that what others think and believe is not so, and that living in the present is all we have. It is all anyone has."
Candace feels that her terminal diagnosis has made her closest relationships stronger. "Just being aware of my mortality gives us the gift of being more fully in each others' lives. There's no time to waste. Time is a gift. It makes you really value the friendship. My friends and family value the time they spend with me much more greatly than they used to, just as I do with them. We're building memories, very conscious ones. Having a terminal illness is just a fact. That's all it is. I am still here, in the present. And I will be here every moment that I am here, until I am not!" states Candace.
If you have people in your life with life-threatening illness and you want to support them, Candace recommends listening, using touch and continuing to allow them to give to you in your life. "Listening, really listening, is one of the biggest things you can do to support a loved one with life-threatening illness. Let them talk about whatever they need to talk about without your interpretations. Just letting them talk about their fears, their pain, their deepest, darkest thoughts makes a big difference."
"One of the hardest things has been feeling the need to hide what's going on for me in order to take care of others so they're not uncomfortable. I wish people would not be freaked out by death. Death is just a part of life. There's no way to escape it, and I'm dying," says Candace, "just like everyone else. I just know better when."
"Touch lets me know I am lovable, not just loved. Even with cancer," acknowledges Candace. "Just a hug or holding a hand. Caressing the shoulders. The message it gives is you know your life is being felt. That's a really big thing you can give someone, feeling their life so deeply."
Finally, Candace emphasizes, "Be sure to allow your terminally-ill loved one to continue to contribute to YOU as well. It's important for them to feel they are still a valuable member of their intimate circle of family and friends and not just a recipient of others' support. Treat them as though they are still alive…because they are!"
Linda Marks, MSM has practiced body psychotherapy with individuals, couples and groups for nearly 25 years. She is the founder of the Institute for Emotional-Kinesthetic Psychotherapy in Newton, MA, and is accepting new apprentices beginning January 2009. Linda is the author of two books, and holds degrees from Yale and MIT. You can reach her at LSMHEART@aol.com,www.healingheartpower.com or (617) 965-7846.