Zen and the Art of the App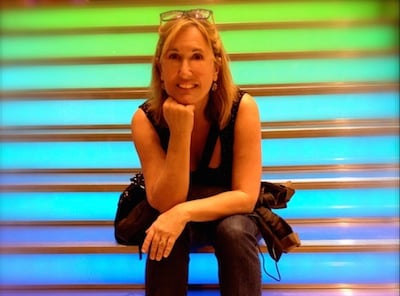 There is a peace movement happening around the world growing one person at a time, making meditation mainstream and no longer on the fringe. Everyone is doing it. Hip-hop moguls are writing books about it, movie stars blog about it and there is a long list of Western spiritual gurus spreading the word too. Peace is the word and meditation is the way to get it.
Now you can carry peace in your pocket!
Tranquil Spectrum Meditation iOS8 App fills this increasing demand for peace anywhere for anyone. Tranquil Spectrum is the new meditation application for Apple devices developed and released by GoodLuck4 Media based in Boston.
It provides state of the art technology as a tool for different types of meditation techniques. The app "works" as an optimum environment for the mindfulness movement as well as Buddhist methods, Indian mantras, TM and the mind development/positive thinking schools to name a few. The novice as well as experienced meditator will love it equally.
The Tranquil Spectrum Mobile Application offers more opportunities for personal choices than other meditation Apps. It is the only guided meditation App that offers a healing 30-minute body scan with female vocals, and also has a shorter 10 minute refresher version with male vocals. If you crave just healing music, or the meditative sounds of the ocean without voices, these options are also available, all in the same application.
It gives you total control of the sound mix between voice and music and an automatic shut off to save battery when you fall asleep.
The TS App combines binaural beat ethereal background music (lowers brainwave frequency, instantly producing a relaxing effect) with positive affirmations, color therapy, and visualization of nature, which have all been proven to reduce stress. Who isn't aware of the numerous health benefits from reducing stress? Every health and wellness advocate promotes meditation as a way to avoid dis-ease.
This East meets West guided meditation is perfect for those travelling, or bedridden, or trying to catch some zzzs, or in need of a break without the coffee. Imagine being able to step off a crowded commuter train or long overseas flight feeling fresh and relaxed, or having the power to clear away negativity after a stressful workday. The App is just as engaging for teens and tweens, who face their own unique stresses during the bumpy ride to adulthood.
When a fire-walking humanitarian and yoga devotee develops an App for peace and inner-harmony, you know it will be unique. Kathryn Remati, a meditator herself of 40 years, is the inventor and says, "If someone had predicted back in college that I could reach so many at once, through their phones, it would have been hard to imagine it as anything but science fiction." Luckily, due to the miracle of technology, she is now in the business of selling inner peace, and over delivers with a side of love, fun and happiness.
Good Luck 4, the founding company, will donate 5% of all sales of the App to The Children's Cancer Recovery Foundation, so you can contribute to world peace by becoming peaceful yourself while helping a great cause at the same time. It's a win-win-win.
Tranquil Spectrum iOS8 App is available through iTunes and priced at an affordable $1.99 — that's a lot of peace in your pocket! It is a one time payment for unlimited use unlike other so-called free apps that require an upgrade or subscription for true access.
Download the app from here: https://itunes.apple.com/us/app/tranquil-spectrum./id918521833?ls=1&mt=8
Kathryn Remati is a Boston based meditation guide and creator of the Tranquil Spectrum App. Meditating since age 16, she did graduate and post graduate training in Humanistic Psychology and Organizational Behavior in Australia where she studied Alpha brainwave training techniques. She is presently writing a meditation memoir and running guided meditation workshops for Qniversity in Lawrence, MA She loves life and is dedicating the rest of it to spreading as much peace as she can. Email tranquilspectrum@gmail.com.
For more information please visit www.tranquilspectrum.com. Follow us on Twitter https://twitter.com/TranquilSpctrum
"Spreading peace, one peaceful person at a time."