12 Photos: What Hope Looks Like For Refugee Camps At The U.S. Border
The caravan movement is sustained by self-organized migrants and the volunteers who stand with them. It's an organized, mobilized hope.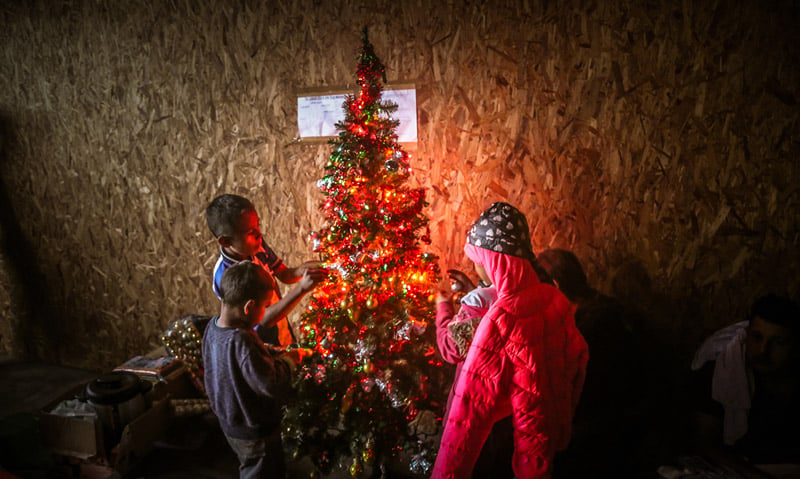 For the past few months, I've been documenting the Central American exodus, the thousands of people traveling north and now stuck living at the U.S.-Mexican border. Staring at a new year, I've been asked what hope looks like for people trapped in this humanitarian crisis and living under growing state oppression. What comes to mind is good people stepping up and taking action, the compassion from folks here in Tijuana and abroad, from lawyers and legal observers to the independent media makers. People are choosing to spend their holidays here volunteering. Autonomous antifascist collectives are organizing, and every day volunteers are showing up, plugging in, and being helpful. Then there are the migrants themselves. The caravan movement is sustained by tireless effort of self-organized migrants and the people who stand with them. It's an organized, mobilized hope.
It's not an easy atmosphere for volunteers operating in Tijuana. Police routinely shake them down for money. (I was robbed by the police my second night in the city.) There are attempted abductions. Cars are broken into. Members of independent media are detained by Homeland Security and questioned upon re-entry into the U.S. Even with the real dangers, the people of the solidarity network aiding the migrants and refugees choose to remain and do this humanitarian work.
Rob Wilson is a former small-town mayor, a former Marine, and a photojournalist currently documenting the caravans as they head to the border.
This article was republished from YES! Magazine.
See also:
15 Actions That Can Shut Down Trump's Assault On Immigrant Families
Caravan Of Grandmothers Heads To Mexico Border