A New Twist on Favorite Vegetables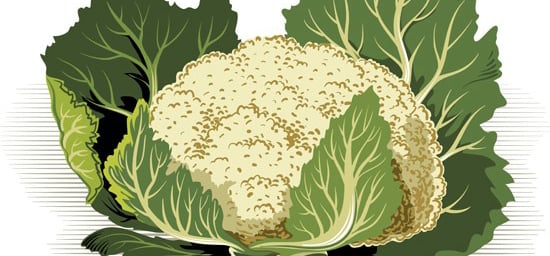 The importance of including more vegetables in our diet is a staple message of both alternative health and mainstream medicine resources. Newscasts hype the latest study, magazines feature articles on how to sneak more veggies into unsuspecting family members and radio talk shows interview leading experts. It's almost impossible not to be aware of the important health benefits of consuming a variety of vegetables and to aim for at least five servings daily. We also know an adequate amount of vegetables and fruit helps prevent serious health conditions like heart disease, diabetes and obesity.
We have all the info but, according to the CDC (Center for Disease Control and Prevention), only about 32.5% of adults consumed fruit two or more times per day and 26.3% consumed vegetables three or more times per day. Of greatest concern is that a mere 13% of our children are eating at least three servings of the recommended veggies a day and only 32% report eating at least two servings of fruit. So, what's the challenge?
One issue may be boredom. According to foodreference.com, the most popular vegetables are potatoes, iceberg lettuce, tomatoes, onions, carrots, celery, corn, broccoli, green cabbage and cucumbers. Many of us get on autopilot when shopping for groceries where we end up putting the same things in our basket every week. It's easy to shop out of habit — think "path of least resistance." Putting a new twist on favorite vegetables is a good way to break out of boredom without turning off folks who balk at the idea of trying new produce items.
Get started by asking yourself a few questions.
1. How many vegetables do I typically prepare each day?
2. Which vegetables do I typically keep on hand?
3. How do I typically prepare them?
4. What's a new vegetable I've recently tried/prepared?
After you've assessed your current veggie status, experiment with ways to make them easy to use and interesting to eat. Think convenience, taste and health. Try some of these suggestions and you'll be amazed at how only a few small steps will easily boost your daily veggie intake.
7 Easy Ways to Add More Veggies
1. Set aside an hour after shopping to prep the veggies so that they're convenient to use.
2. Try adding leftover pureed squash (or cauliflower) to soups or sauces.
3. Chop up leftover veggies from last night's dinner and add them to a jar of prepared salsa. Use as a topping for baked potatoes and you've easily added two servings of veggies to your day.
4. Love fries? Turn just about any veggie into "oven fries" and watch them disappear. Cut veggies into fry size pieces, coat with a little olive oil, sprinkle with your favorite seasonings, toss on a baking sheet and bake at 400 degrees until browned and crispy. Try daikon, carrots, butternut squash, zucchini (remove seeds prior to baking), sweet potatoes, parsnips, rutabaga and discover some new favorite veggies.
5. Grate escapes! Rescue those neglected veggies in the fridge and grate them, then toss them into your favorite soup, stew, bean or pasta stir fry. They're so small they almost disappear in the dish and everyone gets extra veggies without much effort. Your wallet and tummy will thank you.
6. Drink them! Add a handful of spinach into a smoothie and get a serving of greens anytime. If you have family members who refuse to eat anything green, add blueberries to hide the color and no one will know.
7. Wrap it up. Try serving veggies wrapped in nori. (I roll into a cone shape and load in the mixture.) Mix freshly chopped or leftover veggies with brown rice or pasta and season lightly with your favorite dressing. Not a fan of nori? Use flat bread or pita instead.
Boosted Mashed Potatoes
Don't get me wrong; it's hard to beat a mound of creamy mashed potatoes topped with a luscious gravy spilling over a hollow in the center and dripping gloriously down the sides. Delicious, yes! Nutritious? Not so much. Try replacing half the potatoes with steamed cauliflower and you'll boost the nutrition while still offering a familiar favorite. Get a little daring and graduate to replacing all the potatoes with cauliflower and you'll boost nutrition and lower calories painlessly. Also try this with your favorite potato salad recipe.
(Note: I don't peel my potatoes in order to add more nutrition and fiber. If you prefer yours peeled, do that prior to cooking.)
2 lbs. russet potatoes, cut into bite sized pieces
1 head cauliflower, cut into bite sized pieces (may also use frozen cauliflower)
2 teaspoons sea salt
2 cloves garlic, leave whole
1 cup almond milk, plain, unsweetened
1 tablespoon vegan "butter"
Salt and pepper to taste
Optional: 2 tablespoons nutritional yeast
1. Place potatoes and cauliflower in a large pot with steamer insert (or in a regular pot with several inches of water), add salt and garlic. Cook over medium high heat until water comes to a boil. Reduce heat and cook until veggies are soft (about 20 minutes).
2. Remove from heat, drain water (may also save the cooking water to add while mashing), add almond milk, "butter" and mash with a hand masher or mixer. Season to taste. If using only cauliflower, you may opt to use a food processor instead of a hand masher.
Optional: Really go all out and do a total veggie mash! Just steam or roast your favorite root veggies and mash. My favorite combination is celery root, Yukon potatoes, carrots, butternut squash and parsnips. I season with salt, pepper and a little freshly grated ginger and a dab of "butter," It's one of my family's favorites.
White "Rice"
Cauliflower was never one of my favorite vegetables, but now I make it at least three times a week either as a main course or a side dish. For the past year I've been preparing it in a way that resembles rice and it's fantastic. I use it as a substitute for white rice in many dishes — a "rice crust" for vegan quiche, a grain free tabouleh, to accompany chili and stir fry dishes, etc. Give it a try.
1 head cauliflower, broken into large pieces
1 tablespoon olive oil
Sea salt and pepper to taste
1. Grate the pieces of cauliflower to resemble grains of rice (I use a hand grater, but you may opt to use a food processor).
2. Heat oil in a heavy skillet (I use cast iron) over medium high heat and add cauliflower. Sauté for about seven minutes and season to taste.
Optional: if you prefer a more seasoned dish, you may dice an onion and sauté for five minutes before adding the cauliflower to the skillet.
Cauliflower "Steaks"
Add this nutrient dense food into your diet by roasting thick seasoned slabs of it. Wash the cauliflower and remove the leaves. Leave the core intact. Stand the cauliflower stem side down on a cutting board. Starting at the top, slice through to the bottom. You'll now have two halves. Slice slabs about one inch thick from each half. You'll get at least one good-sized steak from each half (or more depending upon the head size). Continue the process until you can no longer cut steaks because it will start to break off into small pieces, which you can then slice and cook along with the larger pieces or use them to snack on, toss into salads or as a side dish. Lightly spray a baking sheet with olive oil and place the cauliflower slices in a single layer, also spraying their tops. Sprinkle with sea salt, freshly ground pepper and garlic powder, or experiment with other seasonings such as cumin, paprika, etc., to find the combo you like best. Bake at 425 until nicely browned, usually about 20-25 minutes.
Roasted Celery
I grew up eating roasted celery and wasn't aware that it was odd to many people until I served it to guests one evening. If you've never tried it, add it to your to do list. It's so easy and delicious.
1 bunch celery (separate stalks or slice entire bunch in half lengthwise; I prefer single stalks)
Olive oil spray
Sea salt and freshly ground pepper
1. Preheat oven to 350 degrees.
2. Lightly spray a baking dish with olive oil. Place celery in dish and spray lightly with oil.
3. Roast for 25–30 minutes. Remove from oven and season to taste.
Note: this is also great with onions. Simply place some thick sweet onion slices in the dish with the celery and roast together.
Zucchini Spaghetti
Worried about the carbs and calories in a plate of spaghetti? Enjoy it worry free when you replace the pasta with zucchini. It's fast, easy and can stand on its own without being thought of as a replacement for something else. All you need is a julienne cutter. There are simple, inexpensive models that resemble a vegetable peeler or much fancier models. I use the simple vegetable peeler type. Once you get started with the zucchini you'll try all kinds of other vegetables for a variety of uses.
4 zucchini, washed and trimmed
1 teaspoon olive oil
Sea salt and pepper to taste
Optional: 1 clove garlic, minced
Julienne the zucchini. In a large pan, heat the oil over medium high heat. Add the zucchini and stir occasionally to prevent sticking. Cook for approximately 3–5 minutes or until the zucchini is tender. Season and serve as-is or use as you would spaghetti and top with your favorite sauce. Note: a friend of mine tried boiling the julienned zucchini (like pasta) for a few minutes and enjoyed it. Give it a try either way.
Michelle Hirsch lives in southern NH and teaches whole foods cooking throughout New England. She is a graduate of the world-renowned Kushi Institute where she also worked developing curriculum. Michelle is the author of Venturesome Vegetarian and can be contacted at mphirsch@yahoo.com