A Sign From Beyond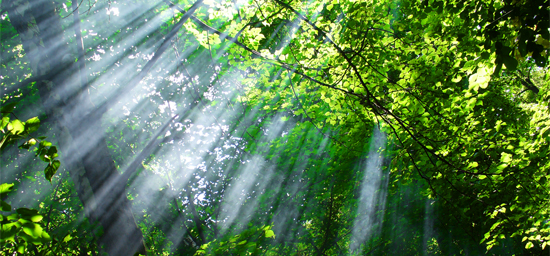 It was a hot August day when we were told that it was close to the end. When we arrived, Sandie was still able to communicate and respond but as the day progressed, she began to slip away. Her eyes would open and scan her bedroom and she'd smile when she saw me.
I lay next to her and held her hand, listening to her breathing change each hour, watching and waiting. There wasn't anything that I could do for her but to be there. I prayed for her and told her it was okay to go when the angels came for her; she didn't have to fight any longer. Her clipboard holding her legal pad, daily newspaper and favorite crossword book lay idle.
She was the kind of friend that you felt like you had known for a lifetime. From the start, there was a simpatico; we'd think of one another and the phone would ring. Her presence in my life filled many roles from friend to mother to soul sister.
Sandie happened to be the listing broker for the very first home that my husband and I looked at when we began our house hunting adventure. We so wanted that house. After months of negotiating, home inspections and meetings the week before closing, the deal fell through. We were devastated thinking that it was the house for us. When we looked beyond the disappointment, we realized that the experience brought Sandie into our lives. By that point, we had become good friends despite the 31-year age difference.
We had several house shopping experiences until she found us the home of our dreams, and we were able to purchase it. As we settled in, Sandie would show up in her Wellies to prepare a garden bed or to assist my husband in building stone walls, which she had an innate knack for. After finishing the extensive renovation on our home, together we would often look at other antique homes for sale that were in desperate need of a family's care. Perhaps it was a hobby for us to share our love of homes, but I suspect it was more a convenient excuse to spend time with each other.
Several years later, Sandie was diagnosed with cancer. I believe that the day we are born, we have a predetermined journey meant for us to learn or to teach others essential lessons. I have to accept that this was Sandie's charted course. But to see someone I loved so dearly experience such pain and suffering left me questioning that truth.
I would frequently visit her while she was sick. At first I didn't want her to see how upset I was, but ultimately I think sharing that sadness only made our bond stronger. She would send me to Friendly's to fetch black and white shakes, insisting that I instruct the staff exactly how to concoct the dessert per her orders. I spent time weeding her favorite garden just in case she was able to make it to the back door to gaze upon it. She talked about her plan to crawl to the garden to eat the poisonous foxglove if the pain got to be more than she could bear. Although I was against the notion, I understood her need to maintain some sort of control over her grave situation. During these visits I learned that her favorite color was amethyst, her favorite lunch was a Coney Island hot dog and one of her beloved pastimes was solving a challenging crossword puzzle. (We later compiled a crossword puzzle about her that we handed out at the ceremony celebrating her life.)
We pondered issues both large and small along with the mystery of life after death. We both believed in it and spent a great deal of time deciding the best way for her to talk to me from the Great Beyond. I explained that if we ended up moving to another historic house, she had to be sure to let us know the sign was from her otherwise we may think the house was haunted! I read that spirits can easily manipulate electricity so we determined that to be the communication method of choice. I vividly remember that afternoon… we laughed so hard we had tears streaming down our faces.
There were a lot of tears. Most days the tears were shed because both of us knew her life song was ending and it was now only a matter of time. On that last day with Sandie, I swore I heard her talking about living arrangements as if she was choosing her future home. Was it my imagination? According to the book Final Gifts, it is not unusual for people to assimilate their careers when crossing over. I can only guess that this is what she was doing, being the dedicated realtor that she was. During the night, I could vaguely make out fragments of her conversations with invisible visitors.
Late that night I briefly went home. Sandie crossed over when I was en route back to her bedside. It was six weeks before her 65th birthday when she died.
The night after her birthday I woke from a sound sleep to the sensation of someone giving me a hug. Immediately I thought, "This is Sandie giving you a hug. Everything is fine." Sitting up and looking around the room there was nothing out of the ordinary — just the extraordinary feeling that came over me. It was a feeling that I had never experienced before or since, not anything of this world. I felt completely enveloped by warmth and light. Love, absolute joy and pure peace surrounded me. I lay back down and thought, "I got it, Sandie! I was expecting a flickering light, but this is so much better. Thank you! I knew at that very moment that she was safe and happy. This time the tears that I cried were those of joy.
I believe that nothing is coincidence; certain paths cross for very specific reasons. Lessons are part of a grand plan that is nearly incomprehensible to mere mortals. Everything from moments of infinite joy to bleak despair are meant to happen. Growing can only take place when we face, attempt to understand and accept the course of our journey. Throughout the entire relationship, including the very end, Sandie taught me so much.
The experience helped me to truly believe that after death our soul lives on. The energy doesn't dissipate; it merely moves at a different vibration. Even though I can no longer see her, she is watching over me, still offering guidance and support while patiently waiting for my arrival. A body may grow weary and waste away but love never dies. I know this because I felt it.
Lifetime incidents are all pieces of a complex puzzle that in the end fit together perfectly. There was a reason we looked at that first house, there was a reason we met Sandie, there was a reason our relationship flourished, there was a reason I was with her as she was dying, there was a reason that she sent the message that she was finally okay. And as a result, I am finally okay — with all that has happened and all that has yet to happen.
Beth Weidman is a freelance writer and columnist for a Northeast equine publication. Since writing this essay, Beth and her family found, and purchased, a perfect antique farm in New Hampshire.