Add A Little Green (Cleaning) To Your Holidays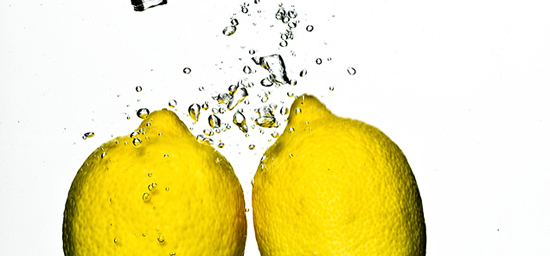 Having people over for a holiday dinner? Getting ready doesn't need to be stressful; it just takes a little extra planning. Making sure you are cleaning up with a "green" focus will let your friends and family know you really care about them. Give your home the aroma of your incredible meal, not the toxic fumes of cleaning products, by replacing your typical cleaners with something natural. You may even find that cleaning up before and after your party is much more enjoyable without the strong smell of chemicals.
Dusting
Instead of using a typical dusting product, try using a light dusting spray made from two tea bags, lemon juice and three cups of water. Just boil the water, add the tea bags and then leave them in the water until it cools completely. Put the tea mixture in a spray bottle with a teaspoon of lemon juice. Lightly spray the mixture on a microfiber cloth and dust.
Put your curtains in the dryer for a few minutes to remove dust and also kill dust mites. This is faster than trying to wash, dry and press your curtains and they will look just as fresh and clean.
Laundry
ou want to get a head start on any laundry you may need done for your dinner party. Find the tablecloths, napkins and dish towels you are going to need for dinner. Launder them in a homemade laundry soap made with items you can find at your grocery store or online.
Grandma's Laundry Soap
2 cups soap flakes
1 cup baking soda
1 cup borax
1 cup washing soda
6-8 drops of essential oil for scent (optional)
Mix and store in an airtight container. Use two tablespoons for a front loader; a half cup for a top loader.
Mopping
Clean your floors with the same type of mop being used by hospitals. Hospitals love microfiber mops because they clean well, get washed in-between uses and prevent cross contamination. By using a microfiber mop you can avoid using heavy, toxic cleaners since the microfiber does the work. Mix a quarter cup of lemon juice, eight drops of dish soap and three tablespoons of skim or dry powdered milk with 16 ounces of warm water and spray directly onto the floor using a sprayer bottle. Rinse with a spray of clear water if needed. You can clean of all your floors with just a wipe, and you won't be pouring a bucket full of dirty water into the water system. For hardwoods, use a dry microfiber mop with a spray of one teaspoon of dish soap and one cup of white vinegar mixed in 16 ounces of hot water.
Silver Polish
Try using an old fashioned way to clean your silver. Just place a piece of aluminum foil in the bottom of your kitchen sink and fill it with two to three inches of boiling water. Add a tablespoon of baking soda and a tablespoon of salt. Place your silver in the sink so each piece of silver touches the foil. The tarnish will disappear off the silver and onto the foil. If you prefer to rub your silver with a paste, use toothpaste to make it sparkle.
Clean Up
Say "yes" to any offers by your guest to help you clean up after dinner! It is a great way to have the kitchen cleaned up quickly and to continue to enjoy their company. Mix up your own gentle dish soap for anything that has to be washed by hand by using a liquid castile soap and adding eight drops of a pure essential oil. Try using peppermint, clove or orange essential oils to celebrate the holidays.
You can also mix up your own automatic dish soap by mixing up a tablespoon of salt, borax and baking soda. Place the mixture in the powder dispenser of your dishwasher and then top with concentrated lemon juice. You will see the mixture start to foam, so just close the dispenser lid and start the dishwasher. This mixture works with the hot water to remove all the grime on your dishes.
Leslie Reichert is a green cleaning coach, author of The Joy of Green Cleaning and owner of the Back Door Vacuum and Homekeeping Store in Uxbridge, MA. Visit http://www.happycleaning.blogspot.com for plenty of cleaning tips, videos and green cleaning products.