Are Minimally Processed Foods Healthy?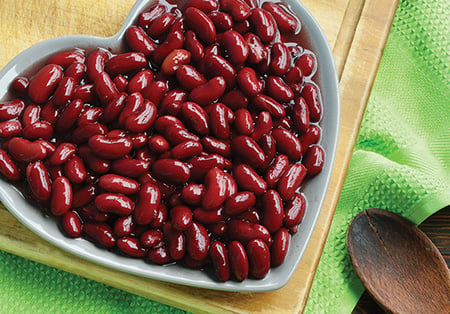 Life can be confusing and so it is with food. According to the United States Department of Agriculture (USDA) nearly 70% of our food is refined, yet we are told processed food is bad — unhealthy, right?
A whole-foods, plant-based diet has strong clear evidence of being the preventive health diet that will keep most of us healthy over our lives. The down side of this way of eating (particularly if you have a job and family) is that it takes time, knowledge and motivation. Aiming for a whole-foods diet means cultivating an ongoing habit — a practice. When in doubt, choose whole, unpackaged foods, locally grown and in season. But does that mean there is room for no canned or frozen foods, ever? In a word, no.
In this food environment where refined food is so prevalent, a bit of skill and practice can help you choose quality, minimally refined foods that can actually support your healthy whole-foods plant-based diet with taste, nutrition and convenience. Choosing minimally processed foods and reading labels to find nutrient-dense options free of added sugar, salt and synthetic additives can help you navigate your way in today's environment.
The diet you choose represents a series of relationships. To eat well, you are in relationship with farmers, the people along the way that handle the food, and your local market. When you choose any food, you are making a decision about what may pass into your body — your sacred vehicle. So, it's easy to get worked up about the quality of food. I suggest that you make the best choice you are able; choose the highest quality food you can find and afford, then focus on enjoying whatever has come your way. Appreciation of and gratitude for food enhances health. So do your best, then worry less, and enjoy more. Breathe and receive the gifts of the earth and all those involved in your nourishment.
Just What Is Processed Food?
Anything done to food on its journey from the farm to your plate is considered processing. It includes canning, cooking, freezing, milling, dehydrating and packaging. The problem is that many of these processes reduce the nutritional content of the food and add products (salt, sugar and synthetic chemicals) that most of us would rather avoid.
In particular, things to watch for include:
Added Sugar. Many refined foods contain added sugar, high-fructose corn syrup, and a variety of other sweeteners devoid of nutrition. If the ingredient list features a range of items ending in -ose (sugars) and other sweeteners you recognize, take a look at the amount of carbohydrates and sugar on the label. A standard serving of carbohydrate is about 15 grams, and ideally there is no added sugar. Packaged desserts, sweets and beverages tend to be loaded with added sugar.
Refined Grains. White flour acts a lot like sugar in the body, and is low in nutrients and fiber. Milling whole grains removes the bran (which contains fiber) and the germ (which contains nutrients), leaving starch. Eating too many refined grains has been associated with poor health. Instead, look for 100% whole grains and grain products.
Trans Fats. Hydrogenated oils contain trans fats, which in any amount have been shown to increase risk of heart disease. Trans fats are made when cheap oils are hydrogenated to make them act more like solid fats (namely, butter!). Check the label of baked goods like cookies, crackers and pastries for hydrogenated oils and avoid them.
Sodium. High sodium intake has been linked to heart disease, but the amount of sodium in a healthy diet remains controversial. Most sodium in our diet comes from canned and processed food. As a rule of thumb, look for foods that list less than 300 mg sodium per serving. Watch the sodium in canned beans, soups, and meats or fish.
Degree Of Processing
Generally, a short list of ingredients you recognize is a very good sign. Healthier processed foods include single-item foods like frozen organic fruits and vegetables, peanut butter, canned beans (be wary of sodium and rinse the beans before use), canned vegetables and canned or frozen fish. Bottled diced garlic or pre-washed, pre-sliced vegetables can be a handy time saver and a winning strategy to get actually getting vegetables into your body.
Here are a few terms to help you think about the degree of processing:
Minimally Processed. Single items foods (canned beans, canned and frozen fish, frozen fruit and vegetables), few additives.
Moderately Processed. Prepared food that can be used in small amounts for flavor, or that can fit into an overall whole-foods meal to add zip to plant-based dishes. Examples include salsa, hoisin sauce, chili sauce. Using some of these within an overall whole-foods diet can be the sweet spot of health and convenience.
Ultra Processed. Replaces a meal with nutritionally poor (high calorie, low nutrient, pro-inflammatory) choices, such as fast food at a drive-through, frozen pizza, TV dinners, most packaged cookies, crackers and chips.
As with any food, quality matters. When weaving in canned or frozen foods, ask yourself: "Does it help me follow a more whole-foods, plant-based diet?" If so, green light it.
The food industry is in constant flux and offers a cornucopia of choice — healthful and not so. There are more small food companies making delicious artisanal options, and some of the big food players are introducing higher quality options, too. The food environment does respond to what we ask for. We can all be food advocates — eaters who are asking, asking, asking for simple wholesome foods prepared humanely and sustainably. The market does respond.
Here is a collection of recipes for fall that leverage minimally processed foods within whole-foods plant-based meals. Enjoy the season.
---
Quick Fruit Compote
Serves 6, 15 minutes to prep and cook
Here's a super-quick, easy and delicious fruit dish that will elevate your morning grain or French toast straight to heaven.
Ingredients
3 cups fresh or frozen fruit (such as 1/2 frozen blueberries, 1/2 bing cherries; 1/2 frozen blueberries, 1/2 fresh apples, peeled and sliced)
3 Tbsp orange juice
Optional additions
1/4 tsp ground allspice
1/4 tsp fresh or ground ginger
1/4 cup chopped walnuts
1/4 cup chia seeds (add after removing from from heat)
Directions
Place everything in a small saucepan over medium heat. Once bubbling, reduce heat slightly and use a large spoon to mash the fruit. Cook for 10 minutes. Remove from heat, and either serve warm over grains with a dollop of yogurt, or spoon into a clean jar for storage in the fridge for up to two weeks. Use to top breakfast items or as a dessert over yogurt.
---
Tofu Pad Thai
Serves 4, 20 minutes prep time, 35 minutes cooking time
I love the flavors of this classic dish.
Ingredients
14 oz extra-firm tofu, drained
1 Tbsp cornstarch
8 oz rice noodles
1/4 cup low-sodium soy sauce

1 tsp hoisin sauce
2 tsp sweet chili sauce
Juice of 1 lime, plus lime wedges for serving
1 clove garlic, chopped (1 tsp chopped)
1 Tbsp sesame oil
1 red pepper, thinly sliced
2 medium carrots, thinly sliced
2 cups sprouts, mung bean or your choice
2 scallions, thinly sliced
2 eggs, hardboiled and chopped
1/4 cup chopped peanuts
Directions
Slice tofu into 1/2-inch thick slices. Place on a baking sheet between layers of paper towels; sandwich with second sheet and place a cast iron skillet (or other handy weight) on top for 10 minutes to press out excess water. Cut into cubes, transfer to bowl and toss with cornstarch.
Meanwhile, cook noodles according to package directions and rinse with cold water. Drain and set aside.
In small bowl, combine soy sauce, hoisin, chili sauce, lime juice and garlic. Set aside. Heat oil in large nonstick skillet over medium-high heat. Add peppers, carrots and cook until tender, 4 to 5 minutes. Add tofu and cook, tossing, until golden brown, 4 to 5 minutes. Add noodles and sauce and toss to combine. Fold in sprouts and scallions, chopped egg and cook 2 minutes. Serve into bowls, top with chopped peanuts and a wedge of lime. Enjoy.
---
Stuffed Eggplant Mediterranean Style
Here is a lighter, easy variation on eggplant parmesan.
Ingredients
2 medium, (about 15 oz) eggplants, stems trimmed off and halved lengthwise
4 oz Italian style chicken or vegan sausage, casings removed, chopped
1/2 small onion, diced
2 cloves garlic, crushed (or 2 tsp from a jar)
1 1/3 cups crushed tomatoes
2 Tbsp fresh basil, chopped (or 3 Tbsp dried)
2 Tbsp fresh oregano, chopped (or 3 Tbsp dried)
salt and pepper, to taste
8 green olives, sliced
1/2 cup shredded part skim mozzarella cheese
4 tsp grated parmesan cheese
Directions
Preheat the oven to 400°F. Bring a large pot of water to a boil.
Hollow out the flesh of the eggplant using a spoon or small knife, leaving a 1/2-inch of the skin all around to create a shell. Roughly chop the scooped out eggplant flesh. Drop the eggplant skins into the boiling water and cook about 3 minutes. Remove with a slotted spoon and set them on paper towels to dry.
Meanwhile, brown the sausage in a large skillet over medium-high heat. Add the onions and garlic and cook on a medium-low heat for about 2-3 minutes, until onions are soft. Add chopped eggplant and cook about 2-3 minutes. Add 1 cup crushed tomatoes, season with salt and pepper and cook 2 to 3 minutes. Remove from heat and stir in fresh basil and olives.
Pour 1/3 cup tomatoes on the bottom of a 9 x 12 baking dish. Place eggplants on top. Season the eggplant with salt and divide the sausage mixture evenly among the 4 eggplant halves. Top each with 2 tablespoons of shredded mozzarella cheese and 1 teaspoon each of parmesan cheese. Cover lightly with foil and bake 30 minutes until cheese is melted and eggplant is cooked through.
---
Tomato Feta Rice Bowls
Serves 2, 10 minutes prep time, 20 minutes cook time
You can substitute any grain you are currently enjoying for the brown rice in these bowls. Grain bowls — a little vegetable, a little sauce, seasoning and an egg on top — are a satisfying habit to get into this fall, and excellent for breakfast lunch or dinner.
Ingredients
1 tablespoon olive oil
1/2 medium yellow onion, diced
1 (28-ounce) can crushed tomatoes
1/2 tsp celery seed
1/2 tsp fresh oregano
1/2 tsp paprika
Pinch of cayenne pepper (optional)
4 eggs
1 big handful of leafy greens, roughly chopped or torn
2 cups cooked brown rice or grain of your choice
2 ounces feta cheese, crumbled
Directions
Heat olive oil over medium heat in a large skillet. Add onions and cook, stirring, for about 5 minutes until soft. Add tomatoes, spices and celery seed, and simmer until a bit thickened, about 5 minutes. Add the chopped greens. Crack the eggs over the greens. Cover the pot and simmer on low for 5 minutes until eggs are poached.
Scoop a cup of rice into each of 2 bowls, top with tomato mixture and 2 eggs (do your best not to break the yolks), and sprinkle each bowl with feta. Enjoy.
---
3 Bean Vegetable Salad
6 servings, 20 minutes to prepare
Here's a super-quick and nourishing salad that's infinitely modifiable. Slice up and add any veggie you have in the fridge.
Ingredients
1 can organic garbanzo beans
1 can organic cannellini beans
1 can organic kidney beans
2 Tbsp red wine vinegar
2 Tbsp olive oil
2 tsp Dijon mustard
1 bell pepper, chopped
1/2 small red onion, chopped
1 tsp thyme
Salt and pepper to taste
Directions
In a large bowl, whisk together vinegar, oil, and mustard. Stir in the beans, pepper, onion and thyme. Season to taste. Enjoy at room temperature or chilled.
Annie B. Kay MS RDN E-RYT500 C-IAYT is an integrative dietitian and yoga therapist who teaches internationally and has a Western MA-based telehealth private practice. www.anniebkay.com
See also:
Mushrooms: Mycological Marvels In Nature And Your Kitchen
A Kitchen Ecology Of Health Resilience