Astrology Forecast for Fall/Winter 2015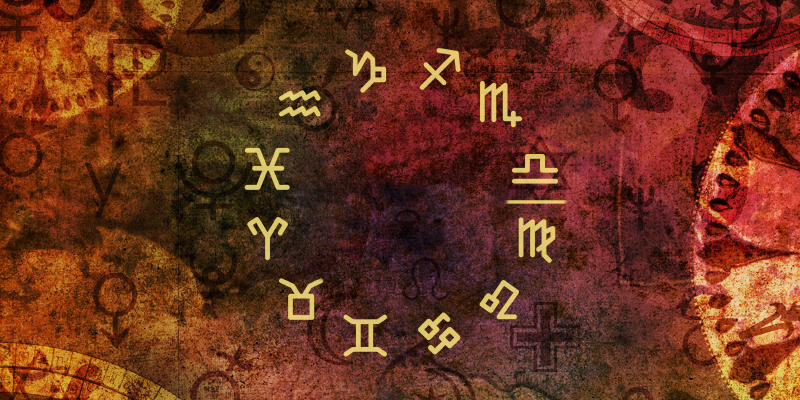 "Does one really have to fret about enlightenment? No matter what road I travel, I'm going home." — Shinsho, Japanese Buddhist monk, 797-873
The Sun's passage through the fall and winter signs, the final six of the zodiac, turns the focus to partnering, engaging with the physical, mental and emotional realities around us and ultimately, self-mastery. With all the challenges we face in today's world, cultivating peace within our selves and in our relations with all other beings, as well as with our planet is not a luxury, it is a necessity.
Late this year and into next we encounter another very close square between Uranus and Pluto and a powerful new T-square alignment featuring Jupiter, Saturn and Neptune. Maintaining inner poise and working with accurate information will prevent a lot of headaches.
Starting back in 2012 and continuing into March of this year, Uranus and Pluto formed seven exact squares. Fearless and progressive Uranus in brash Aries supports evolutionary leaps in consciousness and if circumstances are right, populist uprisings. Pluto in hoary-headed Capricorn represents the powerful monied interests attempting to preserve the status quo at any cost.
These seven confrontational aspects triggered makeovers on the left and right, from environmental activism online and Occupy movements, to the political machinations of the deep-pocketed oil magnate Koch Brothers' Tea Party, to name just a few. There's a bright side to Uranus, too; advances in technology, increasing wind and solar energy production, computer-guided cars and the deep space flight past Pluto. As old boundaries are broken life often seems crazily haphazard, but we are in a rapidly changing world. And change we must. As you make your way, be on your toes.
Meet Eric after his lecture "Astrology As A Spiritual Path" at the Natural Living Expo, Sunday, November 15, 3:30pm.
September
Love and passion are in the air as the month begins. Retrograding Venus kisses fiery Mars on the 1st. The practical Virgo Sun is moving into a trine with Pluto, exact on Saturday the 5th. For some, the empowering alignment facilitates preparations for fall's increased workload. For others the restorative nature of Pluto supports recreational activities, rest and deep relaxation. Venus' retrograde comes to an end this weekend. Lingering in Leo since early June, the love star resumes forward motion early Sunday morning. The time of summer play and reunions soon comes to an end.
The Virgo new Moon of Sunday the 13th eclipses the Sun. Despite care and attention, the next two weeks are not likely to proceed exactly as planned. On Thursday the 17th, Jupiter's opposition to Neptune inflates hopes. Making matters more challenging, mental Mercury turns retrograde that same day. Take time to think things through. Saturn enters Sagittarius late Thursday night. It could be a few days before reliable new arrangements can be made. Be patient. Look to friends for help and support. Diligence pays off on the 23rd when the Sun enters Libra and the Autumnal Equinox heralds the start of the new season.
Proceed cautiously as the Moon waxes full. Testing angles between Mercury and Pluto, Mars and Saturn, and Pluto's return to forward motion lead up to the full "Harvest" Moon in Aries and a solar eclipse, exact at 10:50PM on Sunday the 27th. Once again, surprising complications and contradictions will likely require rethinking goals and adjusting plans. More tranquil trends dominate until months' end.
October
Expect delays during the afternoon of the 1st. The evening commute could be a bear. Weekend socializing receives a celestial boost but the Sunday afternoon last quarter Moon in Cancer may well reveal latent resentments. The Libra Sun's square to Pluto Tuesday morning continues the theme, bringing hidden motives and conflicts out into the healing light. There are two other major planetary alignments on the 6th: Mercury's sextile with Saturn and Mars' opposition to Neptune. These are decidedly mixed trends. The best way to minimize difficulties this week is to keep the channels of communication open. As soon as any confusion is noticed, address it. Ask for more information. Double-check facts. Make sure your opinions are expressed and heard clearly but don't expect everyone to be happy with your choices.
Negotiations are more straightforward and fruitful after Mercury turns direct on Friday the 9th. The weekend is an astrologically mixed bag. On Saturday the 10th Venus' square with Saturn puts a damper on lovebirds and partygoers. Sunday sees Jupiter trine Pluto and the Sun oppose Uranus. The trine can be amazing, spiritually and psychologically enriching. Anything goes with the opposition. Be gentle with partners and careful if you're driving late at night.
Monday the 12th features a new moon in Libra, the cosmos' signal to begin projects. The stars foster harmonious relationships this week but Friday night's opposition between Venus and Neptune can raise trust issues. Don't make assumptions. Get agreements in writing. Make certain contract details are correct.
Enthusiasm levels surge on Saturday the 17th as Mars overtakes Jupiter. Opinions are passionately voiced. If you offer your two cents, be logical and make sure that any advice given is constructive. Working attentively with partners and co-workers brings late week rewards. The Sun slips into Scorpio on Friday the 23rd. After a quiet, moody Saturday the action heats up. On Sunday Venus is conjunct Jupiter while Mercury also opposes Uranus. Affectionate feelings are abundant and strong, even in the face of foolish behavior. A waxing Moon amplifies all emotions, whether warm or uncomfortable, so mind your tongue.
The full Moon in Taurus is exact at 8:05AM on Tuesday, October 27th. Sharing dreams, decision-making and precious resources is spotlighted. As Florence Scovel Shinn noted, "Giving opens the way for receiving." Mind-boggling acts of generosity and kindness make news this week as the Sun nears a trine with Neptune on the 30th. Under the Cancer Moon trick or treaters are advised to stay close to home on the 31st.
November
Aside from a midday schedule change, homebodies enjoy soothing trends on Sunday the 1st. This is the day to turn clocks back one hour as Daylight Savings Time ends. The first few evenings of the month are agreeable. Romances and social gatherings flourish. Healing energies become pronounced later in the week.
On Wednesday the 11th the Scorpio new Moon initiates a powerful new activity cycle. Emerging priorities will see some alliances falter but well-intentioned, good-hearted people join together in friendship. Promote causes you believe in. Welcome transformative experiences.
Mars enters Libra on Thursday the 12th. In the sign of balance the god of war brings challenges. The lunar North Node and Venus await Mars. Strive to keep important relationships on peaceful terms. Luckily, Venus and Mercury are favorably aspected on both Thursday and Friday. These are good days for creating harmony in partnerships.
Avoid being overly stubborn and willful on the morning of the 17th. The Sun and Mercury are conjunct. A lack of perspective can be damaging. Empathy and compassion grow as Neptune resumes forward motion at midweek. However, sensitive feelings become more defensive on Thursday and Friday's square between Venus and Pluto could be the breaking point for some couples.
The Sun's Sunday morning arrival in Sagittarius launches the busy holiday season. The waxing Moon and other planets are busy, too. Venus tests Uranus on Monday the 23rd. Their opposition can spell trouble for some partnerships. At the same time interesting pairings emerge. Expect to be surprised. The full Moon in Gemini is exact on Wednesday the 25th at 5:44PM. Across from the Moon are the Sun, Saturn and Mercury. The opposing planets are also in square to Neptune. Holiday expectations may be off the charts. Inclement weather and resulting travel delays can be expected this week. Give yourself plenty of time to reach destinations. Regardless of the complications, Thanksgiving Day gatherings turn out fine.
The Sun's square with Neptune and conjunction with Saturn dominate Sunday the 29th. Since the Moon is void-of-course that day, travelers and shoppers should take note. Use caution on the roads and shop wisely. Tune in to weather forecasts. Carefully read the fine print on ticket receipts, contracts and warrantees. Harmony returns on Monday.
December
December begins with gusto. On Tuesday the 1st Mercury's trine to Uranus has minds working in overdrive and looking to the future with high hopes. The social indicators are good, as well. Starting Thursday evening keep life simple. Mixed trends over the weekend of the 5th and 6th favor some partnerships and bring trying times to others. Respect differences of style and opinion and keep controversial opinions to yourself.
Love finds unusually creative avenues of expression on Monday. Look to your muses for inspiration. Personal and professional ties grow stronger, too. Thursday the 10th sees disruptions, some of which are potentially dangerous. Mars is opposing Uranus, causing impatient, angry outbursts and elevating the risks of accidents. Slow down, be polite and show some patience. It's the last day of the lunar cycle so it just doesn't make sense to be in a hurry.
The early morning Sagittarius new Moon on Friday the 11th sets party planners into action. After a quiet Friday launch the weekend's afternoon social events sparkle under auspicious influences. A solar square with Jupiter on the 14th complicates matters. It may not be possible to attend every gala or visit all the relatives and friends. Luckily, supportive angles during the coming week favor making realistic contingency plans. Venus' sextiles to Pluto and Mercury are especially helpful for planning and cooperation.
A seismic shift occurs over the weekend. On stressful Saturday the 19th, Mercury is conjunct Pluto. The following day Mercury tests Uranus. Don't get sucked into a war of words. Steer a wide path around disagreeable sorts. Brilliant minds will find much to ponder and discuss. The nature of life and death, the quest for deeper meaning and the impermanence of the physical world are likely points of interest.
Winter Solstice and the Sun's arrival in Capricorn fall on Monday the 21st. The hours of daylight are at a yearly low. Winter lies ahead of us but the hours of daylight will soon be growing longer.
Our dearest aspirations, ambitions and those we emulate are tied to the tenacious sign of the goat. With the Moon waxing full this is a good week to evaluate and perhaps rethink what it means to succeed. Jupiter is augmented by both Venus and Mercury, lifting expectations for the holidays to the stratosphere. The Cancer Moon is exactly full on Christmas Day, at 6:11AM. Expect warm, friendly gatherings filled with lively conversations and reminiscing.
Intuition outperforms intellect the morning of the 29th. On Wednesday the 30th emotionally liberating experiences accompany Venus' arrival in Sagittarius. As we say goodbye to the old year and prepare to welcome a new one the Virgo Moon makes a midday conjunction with Jupiter. Health conscious folks look to 2016 as a year to improve themselves and the environment. Start by eating well today and making practical changes. Eliminate temptation. Don't buy products that aren't good for you or Mother Earth.
January
Happy New Year! Late night revelers receive a post-midnight boost when the Moon enters sociable Libra. The striking thing about early January is the large number of planetary changes. Mental Mercury reaches Aquarius late on New Year's Day. Mars enters Scorpio Sunday morning. Mercury in Capricorn retrogrades on Tuesday the 5th and Jupiter retrogrades on the 7th. Between the 5th and 7th the Cap Sun conjuncts Pluto and squares Uranus. It's easy to feel off-balance. The atmosphere is ripe with tensions and conflicts. We all do well to be on good behavior, respectful, loving, and if possible, supportive of those going through personal changes. Resilience and adaptability are keys to working with these formidable energies.
Venus and Saturn form a conjunction the night of Friday the 8th. It's time to get serious about a relationship, or end it. It's just not possible to be halfway involved. Yes, you deserve the best!
The Capricorn new Moon during the night of the 9th represents resurrection and starting over. The Sun and Moon are also conjunct powerful little Pluto. Get clear about what you truly want from life. Expect a miracle at this time and you're likely to be pleasantly surprised. A long-forgotten buddy may prove instrumental in climbing the heights during coming weeks.
Upbeat and pragmatic trends carry us through the mid-month period. Career progress is especially favored on the 13th and 14th. Imaginative sorts shine, although less creative individuals may lag behind. Camaraderie and teamwork are augmented as the Sun slides into Aquarius on the 20th. Getting everyone on the same page will take effort and skill this week. Be sure to emphasize the benefits of sticking together.
The full Moon in Leo shines brightly the weekend of the 23rd and 24th. Known as the "Snow" Moon, we can expect frigid weather but hearts will be warm. The exact moment of the full Moon is 8:46PM Saturday. Celebrate talents and personal qualities, the things that make friends and loved ones special and tie us to the fabric of our communities. Each of us has a unique contribution to make. Don't be selfish, share your gifts.
Mercury resumes forward motion the afternoon of the 25th, clearing the way for new insights and easier decision-making. Rethinking a career plan is advisable, but hold off on implementing it until after Mercury tests Uranus on the 31st.
February
Aside from sleepy, reticent groundhogs disinclined to comment on the weather, the first week of February is pleasantly fruitful. The Aquarius Sun forms a productive sextile with Saturn on Wednesday the 3rd and another encouraging aspect with Uranus on the 6th. Romantic intrigues and relationship dramas abound as the weekend approaches. Venus is conjunct Pluto Friday night. Some ties seem unbreakable. Certain unions and contracts may seem intolerable on Saturday when ties are tested by Venus' square with Uranus. A kiss-and-make-up Sunday night sextile between Venus and Mars saves some relationships.
The Aquarius new Moon ushers in Chinese New Year of the Monkey on Monday the 8th. Because the Sun and Moon are at odds with Mars in Scorpio we can expect rivalries to be an issue in the near future. Rigid thinking and political posturing will be of little help. On the other hand, pragmatists have valid ideas and other contributions to make. Voting with one's wallet is supported by Venus' mid-week trine to Jupiter. Wednesday the 10th is a fertile day for meetings and negotiations.
Valentine's Day sees mixed trends, some quite passionate, others generating friction between partners. Variety is the spice of life. Use patience and kindness.
The Moon is again waxing full when the Sun slips into Pisces just after midnight on Friday the 19th. This is a day of strong, if vague, impressions. Listen closely for promptings from the small voice within. Pay attention to your dreams and reveries. Mars compliments Jupiter on Saturday the 20th. Weekend outings, winter sports and socializing are favored. Nurture imaginative and visionary concepts, the more fantastic, the better. The Virgo full Moon is exact at 1:20PM on Monday the 22nd. A curious array of complimentary planetary alignments supports implementing idealistic and humanitarian programs. Creative juices swell to a torrent as the Sun overtakes Neptune on Sunday the 28th. The weather gods may unloose a great many downpours around this time.
Be slow to voice displeasure or make demands on the afternoon of the 29th. This is more rightfully a day to cultivate respect and loyalty. Like love, we only feel we are respected when we in turn give respect to others. The month concludes with a comforting sextile between Venus and Saturn. Solid friendships and enduring relationships are sources of pride and worth the effort we put into them.
Eric Linter offers a complete range of astrological services including readings, classes and his "On Top of the Stars Monthly Guide" for making inspired career and personal decisions. Contact Eric at www.ericlinter.com. Read Eric's daily forecast on the Spirit of Change homepage at www.spiritofchange.org.