Astrology Forecast for Summer 2012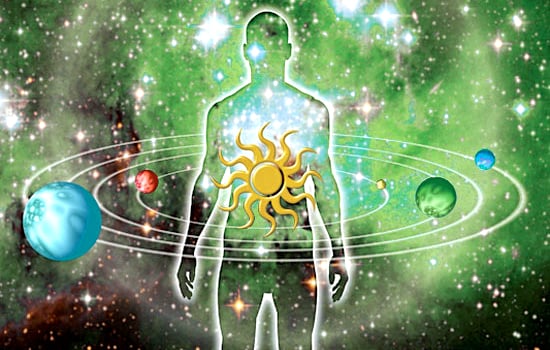 "Allow yourself to trust joy and embrace it. You will find you dance with everything." — Ralph Waldo Emerson
I cherish some of my earliest summer memories. Sitting with my little sister on the front porch glider, staring into the gathering dusk, the fireflies left me wide-eyed and slack-jawed, their magical lights moving crazily through the twilight. As I got a little older, it was delirious fun to play ball with the gang until it was too dark to see. One by one, players disappeared, called home by their moms, to wash up for dinner. At age seven I was fortunate to attend summer camp. Some nights we adventurers would gather around a blazing campfire under starry skies, ducking embers, roasting marshmallows and listening to counselors tell scary stories.
The seemingly endless summers of my childhood have long since given way to "adult" time, hurtling forward at breathtaking speeds. And now, this particular summer, we collectively journey forth into astrologically uncharted territory, where time may yet again move in strange and wondrous fashion.
Pluto the Transformer Squares Seven Planets Beginning June 24
As the Sun arrives in Cancer at 7:09pm EDT the evening of Wednesday, June 20th, the summer solstice marks the official start of the season. A few days later, on Sunday the 24th, Uranus forms the first of seven exact squares with Pluto. The taut alignment will persist into 2015. If recent history has seemed interesting, you haven't seen anything yet! This configuration is at the heart of many dire predictions for this time on Earth. In human awareness, it has only happened once before, shortly after Pluto's discovery in 1930, the era of the Dust Bowl and Great Depression, the New Deal and fascist dictatorships. This time though, the two planets are in different parts of the heavens.
Billionaire Power Brokers At Odds With the 99%
Uranus, the planet of revolutions and unexpected surprises, is now in Aries, the sign associated with new beginnings, personal initiative and acts of daring. Pluto, entrenched in pragmatic Capricorn, represents repressive forces and abuses of power that require purging and transformation. Governments and corporations will be under increasingly intense scrutiny. Billionaire power brokers and their minions stand at odds with supporters of freedom and fair elections, and others protecting basic liberties.
For the next three years, any time a new season begins, the transiting Sun acts as a catalyst, and instability ensues. Based on the summer solstice horoscope, we are all in for a long, hot, event-filled summer. For example, on Friday, June 29th the Sun opposes Pluto and squares Uranus. Chaotic conditions in global markets and international relations, as well as seismic activity are more likely to occur around this time.
Pluto's Role in Lifting the Great Depression
Pluto can also be a powerful force for the collective good. The soup kitchens and Works Project Administration, as well as Social Security and other federal programs of the Depression era were revolutionary steps that greatly expanded governmental responsibility. Laws were enacted to regulate the banking system and prevent future economic collapses. In numerous ways, such as the construction of roads, schools, bridges and dams, these programs contributed to the wealth of the nation and helped create a vibrant middle class in America.
Today there are many politicians who would see such laws and programs eliminated, citing the need to minimize government and protect "free" markets. In reality, government has been the only thing to protect the vast majority of this country's citizens from unscrupulous businessmen. For our democracy to succeed, we need to embrace Pluto's potential for transformation. Capricorn represents the basic foundations of life. We can expect Pluto to transform our collective values and institutions.
The question is, whose interests will be served? Who empowers corporations with the rights of people, and why? Our leaders must look for ways to create a sustainable future. The majority of citizens must commit to finding and funding peaceful, win-win solutions for geopolitical, environmental, infrastructure, health care, education and other issues. Our survival depends on it.
Late June Alignment Spells Reunion Time!
One of the season's celestial bright spots is an alignment between Venus and Jupiter. The Goddess of Love is retrograding in Gemini until late June and remains in the Sign of the Twins until early August. She will thus spend a good part of the summer close to Jupiter. The proximity of both planets to the lunar South Node indicates that an unusually large number of reunions and reconnections will occur this summer. It's sure to be a busy season, both for travelers and on social networking sites.
The marvelous Internet continues to rapidly evolve as a powerful communications tool and an engine of commerce. However, harsh square aspects between Venus and Jupiter to Neptune underscore the hidden dangers on the web: scammers, malicious hackers, secret surveillance and data gathering, among them. Also be wary of false prophets and get rich quick
Clarify Relationships Starting June 25
Saturn is retrograding as June begins. On the 25th the Ringed Planet resumes forward motion in Libra, the sign of marriage, balance, beauty and fair play. These are important weeks for putting others on notice. We all must take responsibility for the state of our relationships. A look in the mirror can be helpful, but it does take two to make a partnership. We all need to be accountable. Explain the rules you live by, your expectations and needs. Don't wait for others to guess what's on your mind. Spell it out. If you don't have the energy to give your very best effort, it may be time to move on to nurture more rewarding friendships.
Mars moves into Libra the morning of July 3rd. The change could signal difficulties for some partnerships. Because of a retrograde the Red Planet has been in Virgo since last November. Breathe a sigh of relief, you Virgos. Those born under Aries, Scorpio and Pisces may also notice the change. That afternoon, the full "Buck" Moon is exact. Many of us will be feeling energized, happily preparing for 4th of July festivities.
July Rocks! Caution Advised July 14-18
Coming hard on the heels of the July 3rd full Moon, Independence Day is one of July's highlights. After a relaxed day, due to a lengthy void-of-course Moon, stellar planetary alignments assure that spirited celebrations will last long after the final fireworks have lit up the night. The going is more challenging during the middle of the month. Extra caution while driving, exercising or playing sports is advised from the 14th, when mental Mercury turns retrograde, through the 18th. Watch your speed.
Life moves into a smoother, more easy-going pace with the new Moon in Cancer on Thursday the 19th. If this happens to be your vacation time, you are in synch with the cosmos. Even though Mercury is retrograde, the travel indicators are excellent. The 22nd sees an optimistic, futuristic, "up for an adventure" sextile between Jupiter and Uranus and also the Sun's arrival in fiery Leo. Under a waxing Moon, the world seems filled to the brim with grace, beauty and smiles during the later part of July.
August's Blue Moons and Virgo Ambition
The Aquarius "Sturgeon" Moon is exactly full at 11:27pm ET on Wednesday, August 1st. The month will end with a bookend full "Blue" Moon. While there is no great astrological significance to this occurrence, it depends solely on the calendar; it is wonderful to have two full Moons in August lighting up the late summer nights. The month is also notable for Mercury's return to forward motion on the 8th. The Winged Messenger's directional shift enhances communications, sharpens intellectual activities and may also occasion breakthroughs in consciousness and technological advances around mid-month.
Pay close attention to key alliances the week of the 15th. Loving Venus is opposite Pluto and square Uranus at that time. Motives may be questioned, ultimatums issued and agreements broken. Mars' conjunction with Saturn the morning of the 15th underscores the seriousness of commitments and negotiations presently under way.
On the 22nd the Sun's entry into the harvest sign Virgo signals the coming change of seasons. Ambitious plans may include a far-ranging itinerary for business travel or a dream vacation. Don't be discouraged by late-week obstacles. Disappointment gives way to new hopes before the weekend is out. Mars' trine to Neptune instills confidence in seeing dreams come true. The purity and healthfulness of the food supply captures the media spotlight as the Sun trines Pluto on Wednesday the 29th. The aspect is also a great one for financial planning and solving complicated problems. August ends with decided flair. The full "Blue" Moon in Pisces is exact at 9:58am ET on Friday the 31st. Take time that night to bask in the moonlight and make your summer's ending a magical experience. Keep looking up!
Eric Linter offers a complete range of astrological services including readings, classes and his "On Top of the Stars Monthly Guide" for making inspired career and personal decisions. Consultations are available in person, by phone and on CD. Contact Eric at stars@ericlinter.com or (508) 541-4115. Visit www.spiritofchange.org and read Eric's daily forecast on New England's premier holistic magazine website.