Astrology Forecast for Summer 2014
"The secret of change is to focus all of your energy, not on fighting the old, but on building the new." — Socrates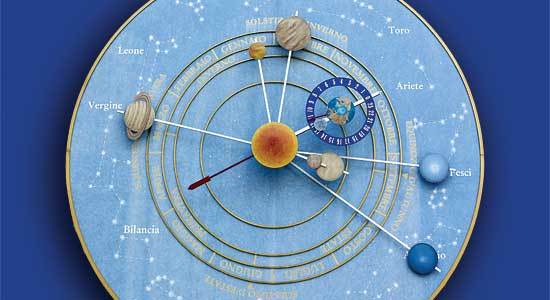 Summertime holds so many delights — long hours of daylight with easy-going, shirtsleeve weather, fresh local produce, backyard barbecues, jaunts to favorite beaches and parks, and of course, stargazing on warm nights. June always feels ripe with promise under deep blue skies. July brings fabulous fireworks. August hosts my favorite meteor shower, the Perseids. The only logical question is: Why can't the season last longer here in New England?
In this new age of climate change, one never knows for certain, but there are indications from on high that we will experience severe heat waves and drought this summer. The elevated fire risk merits extra care and caution, especially if you're out camping in wilderness areas. Conserve water whenever possible.
While some tensions persist, spring's cardinal grand cross is behind us and we are months away from the next Uranus/Pluto square. Profound changes continue at every level of society. Hopefully, evolutionary processes will be more manageable during these summery months. Let's see what the stars are saying.
June
The breezy, free-wheeling month begins true to form, with a cheerful lunar conjunction to optimistic Jupiter. Fortunate alignments between Venus and Neptune, as well as the Gemini Sun and Uranus, generate plenty of pleasant surprises, visionary dreams and romance during the first week of June. On Saturday the 7th, mental Mercury begins a retrograde period. The winged messenger backs out of Cancer and into Gemini before resuming forward motion on the first of July.
Plans may fall through but loving Venus' trine to Pluto the night of the 8th helps soothe any hurt feelings. Neptune turns retrograde on Monday the 9th. Dreams and memories are especially moving this week, as the Moon is also waxing full. Venus tilts with Saturn as the full "Strawberry" Moon is exact at 12:11am EDT on the 13th. Mars is also at odds with Pluto, so be especially kind this weekend. Matters of principle do not justify poor behavior. Respect differing opinions but be willing to part ways if a relationship is no longer a constructive one. Don't dwell on loss, even if it pains you. As Socrates noted, put your energy into building something new and better.
Venus forms a healing sextile to Jupiter on Wednesday the 18th. Build unity and seek cooperation during this midweek period. Word from long lost pals is likely when the Sun overtakes retrograding Mercury on the 19th.
Summer officially begins with the Sun's arrival in Cancer during the morning of Saturday the 21st. Tensions persist this week as Mars moves into an opposition with Uranus. The volatile alignment, exact on Wednesday the 25th, reignites the T-square configuration that has persisted since spring. Accidents and hostile outbursts are more likely. Fortunately, the fertile Cancer new Moon is exact early Friday morning. The life-affirming conjunction of the Moon with the Sun sees both "lights" in trine to mystical Neptune. Let imagination and spirit guide you in making peace, planting seeds and starting new endeavors.
Look after valuables on Sunday. If care is not taken, inattentive owners and fickle lovers may find themselves singing the blues.
July
Cue up Mercury and away we go. The fleet footed planet of communications turns direct the morning of the first. Many folks will feel primed for a vacation trip. As the July 4th holiday nears, the Cancer Sun is moving into a powerful opposition to Pluto. Some years back I wrote in this column that the passage of Pluto through Capricorn would diminish the USA's standing in the world, as well as the power of the presidency. Unfortunately for our nation, I was correct on both counts. The Sun/Pluto opposition is exact during the predawn hours of the 4th. Another government scandal could be brewing.
Current conflicts and difficulties are exacerbated by the Sun's square to Uranus, exact on Tuesday the 8th. Life is fragile and every second seems packed with meaning and portent during the first week of July. Be vigilant if you're traveling. Watch your speed. Clan gatherings get a healthy boost from a fine angle between Venus and Uranus.
The waxing Moon is exactly full in Capricorn at 7:25am on Saturday the 12th. A cardinal grand square is in play this weekend. Get motivated. Tackle a demanding project at home or make personal lifestyle changes a reality. Shedding old habits can be quite liberating.
There's excellent news for those born under fire signs. On Wednesday the 16th Jupiter enters Leo for a one-year stay. The jovial, protective giant of the solar system bestows awards and recognition on those who have earned it. President Obama, a Sun sign Leo, is likely to see improving poll numbers.
Mixed trends dominate the coming few days. In quick succession Venus enters Cancer, there's a last quarter Moon, Mercury trines Neptune, the Sun tests Mars, Saturn turns direct, Uranus goes retrograde and Mercury opposes Pluto. Whew! Heads will spin. I suggest everyone stay calm and patiently take one thing at a time. As the great and gentle Indian wise man, Swami Satchidananda said, "Nothing is taken from us that is truly ours."
Life goes on with a flourish as the Sun enters Leo on the 22nd and forms a joyful conjunction with Jupiter on Thursday the 24th. This is a fabulous day to plan the future or spend quality time with loved ones. Moods become more low key and private as the Leo new Moon of Saturday the 26th draws near.
Love can descend into possessiveness on Sunday. Venus is testing Pluto. Loyalties may feel strained. Keeping score is toxic. It's better to forgive, forget and move on. More lighthearted influences are felt as the month draws to its close.
August
Friday the first is a super busy and high energy day that sets the tone for the coming weekend. Venus is at odds with eccentric Uranus but ably supported by steadfast Saturn. Mars challenges Jupiter. Opinions are forcefully expressed but loudness doesn't equal correctness. Spirited debates carry on into Saturday as Mercury passes by Jupiter, further activating the Mars/Jupiter square. International relations may take a dangerous turn around this time. Keep your cool in personal dealings.
Sunday's first quarter Moon could precipitate a shift in priorities. It's a fine time to practice letting go. Unfathomable behavior reflects inner conflict. Don't take things personally.
A formidable lineup builds as the Moon waxes full. Life seems to move at blazing speed. On Friday the 8th the Sun and Mercury are conjunct. Mental activity intensifies but objectivity can suffer during these close unions. As fate would have it the two stars are in trine to Uranus but also in square to Saturn. The trines bestow visionary genius and are excellent for networking and teamwork. The Saturn aspects urge care and caution, and could bring delays.
The "Sturgeon" Moon in Aquarius is exactly full Sunday the 10th at 2:09pm EDT. Thus a weekend of high drama and excitement moves to its end. By nightfall the Moon is traveling void-of-course and moods mellow. Quieter trends prevail for much of the month. Make time in your schedule for relaxing and summer fun. Check out the aforementioned Perseid meteor shower the night of Tuesday the 12th. Viewing may not be ideal so soon after the full Moon but you could be pleasantly surprised if the weather cooperates and skies are clear.
The Sun reaches the harvest sign of Virgo on Saturday the 23rd. Precious summer days are dwindling. The Virgo new Moon of Monday the 25th reminds us to invest in our overall health. Balance work with pleasure. Get enough sleep and exercise. Eat well. Venus tests Mars and Saturn this week so be prepared to do what you must, alone if necessary. Partners may not be supportive, or funds may be tight. Still, there are many simple pleasures to be had. Take in the late summer energy.
The Sun's opposition to Neptune on Friday the 29th underscores the need to bring magic to everyday living. Some lucky souls will be on the way to holiday weekend enchantment. Whatever your situation may be, appreciate your gifts. Sharing with those less fortunate is one way to spread joy. More than a thousand years ago Gautama Buddha noted, "There is no path to happiness; happiness is the path." Have a good holiday, and keep looking up!
Eric Linter offers a complete range of astrological services including readings, classes and his "On Top of the Stars Monthly Guide" for making inspired career and personal decisions. Contact Eric at www.ericlinter.com. Read Eric's daily forecast on the Spirit of Change holistic magazine homepage at www.spiritofchange.org.