Astrology Forecast for Winter 2012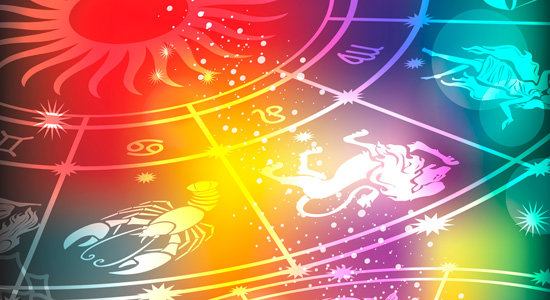 Student says, "I am very discouraged. What should I do?" Master says, "Encourage others." — Zen proverb
So often, when facing adversity, the best way out of an impasse or around an obstacle is to help others facing bigger challenges. It's easy to forget that in helping others we help ourselves. We also gain an intangible added dimension when we team up with one other person or group of people. In teamwork, the sum is greater than the total of the individual parts. This truth of self-sacrifice for the greater good is even more important during these trying times.
Astrology buffs and long time readers know that we are experiencing one of the most important planetary alignments of the century, a three-year-long series of square aspects between Uranus and Pluto. This transforming square has seen the rise of the Arab Spring, Occupy movements in Europe and North America, the European debt crisis, as well as increasingly divisive political and religious debates around the world. It has also seen breakthrough uses of technology, for example the role of Facebook in the Egyptian uprising, and the burgeoning solar power industry in Germany. Like everything in life, there are multiple sides to each story.
We can view these squares as evolutionary, a watershed moment for human progress. On the other hand, there seems to be a concerted effort on the part of entrenched interests whose wellbeing is threatened to hold onto their power at all costs. Thanks to the Supreme Court "Citizen's United" ruling, secret spending by billionaires and corporations in U.S. elections has reached obscenely unfathomable new heights. The grave danger is that our democracy is being corrupted by a huge infusion of untracked money, foreign as well as domestic.
Because Pluto, in particular, moves very slowly, its trajectory through Capricorn will take more than a decade before it is completed. During this time many of our institutions will fail. Some will be reborn. I take heart knowing that the previous squares between Uranus and Pluto, back in the early 1930's, gave birth to Social Security and other socially responsible government projects and programs. The current sequence lasts until 2015, well beyond the scope of this article. Still, I hope every reader recognizes that each action, what we say, buy, what lifestyle choices we make, has an impact.
Ultimately, Pluto in Capricorn is about sustainable living and intelligent resource management. Due to retrogrades, the intensity of the Uranus/Pluto square has lessened as December begins and will remain less intense through February. Next spring's warmer weather will see a "heating up" of contention between these two celestial heavyweights. It behooves us all to encourage those facing tough times and support the causes we believe in.
December
One of the season's more optimistic, upbeat configurations occurs the first weekend in December. The Sagittarius Sun's opposition to Jupiter on Sunday the 2nd lightens the hearts and minds of travelers, shoppers and merry makers. On the 10th mental Mercury joins the Sun in Sag and soon forms a trine to Uranus. Listen to your intuition this week. During the wee hours of Thursday the 11th, the Moon is new. Uranus also resumes forward motion that morning. Despite the seasonal shortage of daylight, spirits are bright with hope and generosity.
Sacred spiritual traditions and artistic works can be profoundly moving the weekend of the 15th and 16th. Remember to keep a close eye on valuables. Also pay extra careful attention when dealing with partners as the risk of some kind of misunderstanding is high. Look for illuminating, happy events around December 19th.
The winter solstice marks the official beginning of the new season as the Sun enters Capricorn early Friday morning, December 21st. Nighttime visions and dreams are in brilliant high def as the Sun aligns with mystical Neptune. The party atmosphere is vibrant on Saturday night.
Two quiet days give many folks time for last minute holiday preparations. After a very pleasant Christmas day, a disruptive square between the Sun and unpredictable Uranus occurs after sundown. Be prepared for travel snafus and other complications. Adapting to changing circumstances shouldn't be too difficult. A sextile between Saturn and Pluto, exact the following day, is great for solving problems and restoring order in any confusing or chaotic situation.
The full "Cold" Moon is exact at 5:21AM on Friday, December 28th. The Sun and Moon trigger the previously mentioned square between Uranus and Pluto. We may again be hearing of palace intrigues, political scandals, earthquakes, financial declines and other controversies as the year draws to a close.
There are very good astrological reasons to have fun this New Year's Eve. The playful Leo Moon is in a fine alignment with loving Venus and Mars engages Uranus in a very sociable sextile. Gather with a few friends or join the throngs at a larger celebration.
January
The first major planetary aspect of 2013 is a square between mental Mercury and Uranus on the 3rd. Things are not what they seem. Life may surprise us or we may discover that our own thinking has been faulty. Fortunately, an energizing, "keep looking up" trine between Mars and Jupiter quickly follows. This confidence building aspect is exact on Friday the 4th. Positive thinking is further enhanced by Mercury's constructive angles to Saturn and Pluto on Sunday. This is a great weekend to set your intentions for the coming year.
A testing square between Mars and Saturn on Monday, January 7th cautions against expecting overnight success. Patience will no doubt be required. Venus takes us on a roller coaster ride during the middle of the month. A seductive sextile to Neptune sets a romantic tone the night of the 9th. Things take a very different turn as the weekend nears. On again, off again partnerships teeter on the brink while the Goddess of Love tests Uranus on Saturday the 12th. Agreements as well as plans may change abruptly.
Don't be discouraged. By Wednesday, January 16th Venus overtakes Pluto and the following day she enters into a calming sextile with Saturn. This is your chance to renew ties or strengthen a commitment.
The Sun enters Aquarius on Saturday the 19th. Deepest winter is upon us. Luckily, the Sun and Mercury are in a harmonious angle with optimistic Jupiter during the coming week. Any delays or obstacles — and there will be several with Mercury testing Saturn on January 25th — can be overcome by employing contributions from many hands. The period from the 19th until the full Moon of the 26th is excellent for networking.
The full Leo "Wolf" Moon is exact at 8:38PM on Saturday the 26th. Be aware of the impact your words and actions have on partners, friends and family members. Accountability and sharing credit or blame continue to be discussed as the Sun moves into a square with Saturn on January 30th. That same morning, Jupiter's shift to forward motion suggests new ideas may surface.
February
Fiery Mars joins forces with mystical Neptune the first week of the month. While some idealists can harness these divergent energies and create magic that advances social consciousness, others are vulnerable to delusions and addictive tendencies. Proceed with caution.
Wednesday, February 6th is one of winter's most delightful days. Venus engages Neptune and Jupiter, while Mercury conjuncts Neptune. More than one dream comes true. A very warm, friendly and cooperative spirit enhances all that we do.
Think two or three times before making commitments from February 8th through the 10th. Socializing is great fun during these days. Intentions are good and open-minded people may learn a great deal, but the tendency to overreach is also heightened. Minds are unusually sharp and penetrating on the 11th and 12th. Romantic potential soars the evenings of the 13th and 14th. The stars fulfill career ambitions at week's end. Follow your passions.
The Sun splashes into Pisces and Saturn retrogrades on Monday, February 18th. This can be a good time to address money matters like bookkeeping, investing or starting a rainy day fund. Tackle these and other tasks one step at a time. Because the Sun is close to Neptune, the planet of confusion, and Mercury is slowing in Pisces, a prelude to an upcoming retrograde, this is not the week to take unfamiliar shortcuts. Mercury's retrograde begins on Saturday the 23rd and continues into mid-March.
At odds with Jupiter, the full "Snow" Moon, exact on Monday, February 25th at 12:26PM, underscores the dangers of putting the cart before the horse. At the same time, there are also many hopeful indicators in the stars. Think and dream on a grand scale. Follow plans that are well thought out. Make use of powerful friends and allies. Venus' February 28th conjunction with Uranus is a positive affirmation. If you can dream it, it can happen. Keep looking up!
Eric Linter offers a complete range of astrological services including readings, classes and his "On Top of the Stars Monthly Guide" for making inspired career and personal decisions. Contact Eric at www.ericlinter.com. Read Eric's daily forecast on New England's premier holistic magazine website at www.spiritofchange.org.