Astrology Forecast for Winter 2013-14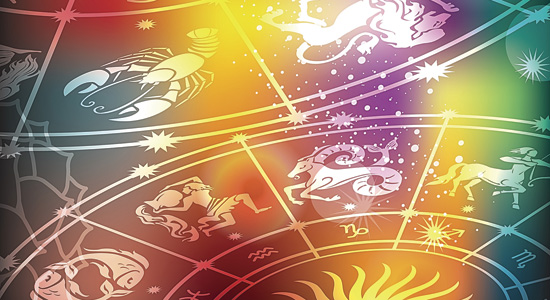 "Life is like being out on an ocean in a little boat," my teacher Isabel Hickey once remarked. "There are sunny days riding on top of sparkling waves and other times when you're in a trough and cannot even see the tops." True to form the cosmos serves up a bit of everything this winter. At times our proverbial boats will sail serenely along, and at others we'll need to paddle mightily to stay afloat. Under current astrological influences, life is often both challenging and entrancing. It is always preferable to focus on positives, whether we're hoping to catch that perfect wave or already there, riding high.
December
December opens with an odd coincidence. The first day of the month is the last day of the lunar cycle. Upbeat lunar aspects produce many pleasant moments but waiting until the workweek begins to embark on new adventures is best. Commence ambitious undertakings and journeys with the Sagittarius new Moon of Monday the 2nd. This first week of December has a busy feel. Pay close attention to details during the afternoon of the 6th. Mental Mercury is at odds with Neptune and the resulting fog can lead to oversights and confusion.
Relax over the weekend and recharge your batteries. Hobbies and creative projects are most enjoyable. On Monday the 9th any morning blues are quickly dispelled by a burst of productivity. The next day Mercury's trine to Uranus is a source of much inspiration. However, tricky aspects caution against setting off on projects prematurely. Coordinate plans with partners, especially if you are attempting something new.
Thursday the 12th sees one of the season's most important alignments, an exact trine between Jupiter and Saturn. The aspect promotes common sense and gives excellent judgment. Use it to get your act together. The following weekend is a winner as the rapidly waxing Moon takes us on a breathtaking course. Saturday the 14th is one of December's very best social evenings. The Taurus Moon and Venus are in delightful harmony. Moods are jolly and gatherings dazzling. However, things calm down well before midnight as the Moon goes void-of-course.
The full "Cold" Moon in Gemini is exact at 4:28AM on Tuesday the 17th. An added element of surprise stems from eccentric Uranus resuming forward motion later the same day. Expect the unexpected! Technological breakthroughs, geological changes, strange political events and extreme weather all make noteworthy headlines around this time. Winter officially arrives with the Sun's entry into Capricorn at 12:11PM EST on Saturday the 21st. Venus retrogrades the same afternoon. Cozy up with loved ones on this day with the year's longest night. There'll be a great many reunions during the holidays but we must pay attention and take care while on the move.
Orbiting in tandem, the Capricorn Sun and mental Mercury form sextile aspects to Neptune on the 24th and the 26th. These highly creative, heartwarming alignments also promote generosity and higher aspirations. However, there's more going on. Mars tests Uranus early on the 25th. Christmas Day also sees the Libra Moon activating a volatile grand square that now includes Mars, Jupiter, Uranus and Pluto. For safety's sake it's best to stay apprised of local and world events, especially if your plans include traveling to a popular holiday gathering spot.
The unstable atmosphere persists until the end of December. The pace can seem hectic at times so be sure to take a breather if needed.
January
Happy New Year! 2014 begins with a super powerful new Moon in Capricorn. In this celestial year-opening event Mercury and Pluto join the Sun and Moon in the sign of the mountaintop-mastering goat. The foursome opposes Jupiter and squares Mars and Uranus. The resulting grand square configuration features seven of the ten planets. Highly motivating, it portends great expectations as well as continuing upheavals. Make the most of each opportunity that comes your way, but keep in mind how delicate and precious life really is.
The first week of the month sees the Sun and Mercury form a succession of trying aspects. Keep your cool on the 2nd. Open your heart and mind to new ideas over the weekend of the 4th and 5th. Be quick with a kind word on Tuesday the 7th. Don't let petty rivalries and aggravations get out of hand.
On the 8th Mars' square to Jupiter can inspire eager learning or smug self-righteousness. If you don't know something, admit it. Study other traditions and ways of looking at life and respect differences of opinion. As the pop culture saying goes, minds are like parachutes; they only work when they are open. Catch an updraft and broaden your horizons. More easy-going influences take hold late in the week.
Starting on Friday and carrying over into the weekend of the 11th and 12th, good vibes prevail. The Sun overtakes retrograding Venus and both stars sextile Saturn. Loving ties feel deeper and more committed. The waxing Moon adds a little zest to an otherwise relaxed atmosphere.
The full "Wolf" Moon brightens the crystalline night sky and is exact at 11:52PM on Wednesday the 15th. The lingering cardinal sign grand square is re-energized by the full Moon. Retrograde Venus is at odds with Mars. Passions are high enough to impair reasoning. Look to the future but let things simmer down for a day or two before making any big decisions.
The Sun reaches visionary Aquarius on Sunday the 19th. Even in the depths of winter, if you're not hibernating it's good to touch base with friends and look ahead. The astrological atmosphere is relatively quiet during late January. Future possibilities are intriguing as the Aquarius new Moon of Thursday the 30th ushers in a new activity cycle. Things shift quickly, from moribund to more interesting and provocative.
On Friday the 31st retrograding Jupiter opposes Pluto. A diplomatic row could erupt. Later in the day Mercury enters Pisces and Venus resumes forward motion. Minds and then hearts may seem to be in altered states. Remain tactful. Don't overreact. Staying centered helps keep long-range objectives in mind.
February
Gritty groundhogs and red roses are hallmarks of the year's second month. The Sun is making its way through the sign of friendship and community, Aquarius. As February dawns, the Moon, Mercury and Neptune are all in Pisces. Dreams are nuanced; emotional undercurrents run swiftly. Psychic impressions are also astute during this initial weekend of the month.
Revitalizing trends arrive in time for Monday the 3rd and the new working week. Eager beavers chomp at the bit but Mercury's retrograde, which begins the afternoon of the 6th, could necessitate a new game plan. The Winged Messenger remains on a backwards track until the very last day of the month, making this a good period for reviewing and revising all matters. Expect to participate in some choice reunions, too.
The Aquarius Sun then moves into a testing square aspect with Saturn. Culminating the afternoon of Tuesday the 11th, the aspect demands a re-evaluation of commitments and in some cases, a redoubling of efforts. This often must be done when energy and financial reserves are scant. Vows that endure this difficult time are strengthened. Those that end are meant to.
The full "Snow" Moon in Leo illuminates hearts on an unusually rollicking Valentine's Day, Friday the 14th. Both the Sun and Moon are in harmony with Mars so there'll be energy to spare for wooing, cooing and cuddling with loved ones. Determination continues to be strong as mental Mercury, still retrograde, aligns with Mars over the weekend.
The Sun slips into lyrical Pisces on Tuesday the 18th. Deal with nagging insecurities and problems this week. Mercury, having retrograded back into Aquarius, is again testing Saturn. Look your fears in the eye. Respect limitations and honor commitments. Although it may be tempting, avoidance is not the answer.
Mother Nature inspires over the weekend of the 22nd and 23rd. The Sun is close by mystical Neptune. Tune in to dreams and voices in the wind. Loving ties are particularly warm and comforting on Monday, when Venus forms a sextile to Saturn. Loyalty may be handsomely rewarded.
Politics and religion again make headlines at month's end. Around Tuesday the 25th there could be a shocking international event or sudden change of status for a noted world leader. Happily, a solar trine to Jupiter is February's final curtain call. The promising aspect boosts spirits just as Winged Mercury concludes his retrograde. Even though it is very late in the lunar cycle and fatigue may be a factor, spring is near and things are looking up.
Eric Linter offers a complete range of astrological services including readings, classes and his "On Top of the Stars Monthly Guide" for making inspired career and personal decisions. Contact Eric at www.ericlinter.com. Read Eric's daily forecast on the Spirit of Change holistic magazine homepage at www.spiritofchange.org.