Autumn at Maple Farm Sanctuary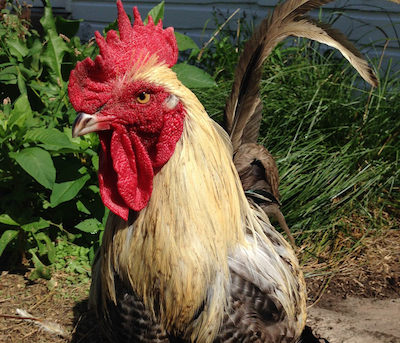 As the summer sun fades and autumn settles in, the owners of Maple Farm Sanctuary in Mendon, MA, prepare for a long winter with over 100 mouths to feed. Home to rescued cows, pigs, goats, llamas, sheep, chickens and ducks, the sanctuary relies on growing its own organic hay to feed many of the animals.
When the hay season is not as fruitful as hoped, like this year, it is necessary to supplement with purchased hay. Volunteers have launched an ambitious GoFundMe campaign needed to raise $20,000 to purchase the hay required to feed the animals this winter and shavings for their bedding. Many compassionate donors have already come forward to help reach the goal. Any additional money raised above the $20,000 goal will be put towards the myriad other expenses a non-profit sanctuary incurs: general repairs and maintenance, veterinary costs, and eventually purchasing a new walk-in refrigerator.
In addition to the online campaign, a Thanksgiving fundraiser is being held on Saturday, November 22. The event will begin with a delicious vegan potluck meal at Goss Hall at the Unitarian Universalist Congregation in Mendon, MA. Following the potluck, a raffle will be held for prizes donated by generous individuals and businesses. The highlight of the event will be a visit to the sanctuary to see many of the rescued animals. To learn more about the event, click here.
Maple Farm Sanctuary is an animal sanctuary providing lifelong homes for abused, abandoned and unwanted farmed animals while promoting veganism and respect for all life through public information. Maple Farm Sanctuary has taken in a fraction of the billions of farmed animals that are bought, sold, tormented and slaughtered by the meat, dairy and fur industries. Please visit www.maplefarmsanctuary.org to learn more.