Be A RAKtivist And Help Change Your Community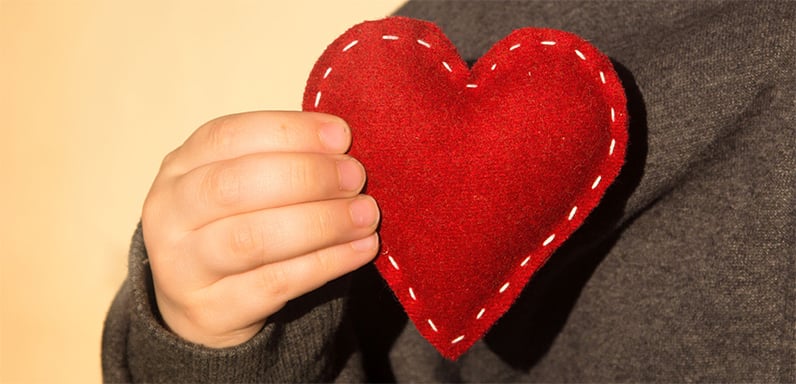 Did you think that headline was a misspelling? RAKtivist is short for Random Acts of Kindness activist. Think of RAKtivists like kindness ambassadors; like all ambassadors, they're an active member of the community. The name was generated by the Random Acts of Kindness Foundation, whose main goal is making our world a better place for all. According to the Foundation, anyone who believes kindness can change the world, who reminds everyone around them how much love there is in the world, who inspires hope and generosity with their actions as much as their words — is a RAKtivist.
Scientific studies have shown that random acts of kindness are good for you! They improve your life satisfaction by increasing your sense of belonging and self-worth, and they improve your health by decreasing your anxiety, depression and blood pressure. Here's the best part: According to the Foundation, these benefits apply to the giver of kindness, the recipient of kindness, and anyone who witnesses the act! Every act improves the lives of at least three people.
If you're like most people, you're tired of all the negativity in the news, frustrated by the politics, and sad to hear about all the pain and suffering out there. We need to get back to the importance of being kind to others; to show that love is the strongest emotion in our hearts, and that kindness is the antidote to all the bad stuff. Our country during this past election has been assaulted by a lack of kindness and humility. The election cycle was devoid of both. Many individuals reported that they felt stressed, nervous and fearful and just wanted the election to end, and believe me, it does filter into the lives of our children, too.
Perhaps we need to start modeling kindness in the schools. Every school teaches math and reading, but what about mindfulness and kindness? The best way to promote kindness and caring behaviors in our classrooms is to model them. When we show students what it looks like and sounds like to be kind, there is a far greater chance they will repeat those modeled behaviors. It is so important to remember that children watch their teachers all the time and listen to everything they say. Essential caring behaviors and kindness are more often "caught" than they are "taught" in the classroom.
However, we don't make children happy when we simply have them be receivers of kindness. In order to escalate their feelings of happiness, improve their well-being, reduce bullying, enrich their friendships, and build peace is by teaching them to be givers of kindness.
There are a number of studies that show the importance of engaging students in acts of kindness. One study showed that when students performed acts of kindness or took notice of the pleasant places they visited, their happiness quotient increased. However, those who performed acts of kindness received an extra boost. The study showed they gained an average of 1.5 friends during the month-long period — good support for the idea that nice guys finish first.
Like other studies, this research showed that being kind to other people benefits the giver. For children, it nurtures their well-being and increases their positive connections with peers.
When children learn to be caring and kind they also benefit developmentally. Well-liked children display more positive, less bullying behaviors when they become teenagers. Happier kids are more likely to show higher academic achievement. Being kind makes you feel good about yourself and improves your outlook on life.
In Worcester, through the 365Z Foundation there is an organization that encourages acts of kindness. This foundation started several years ago when Rosemary Ford was invited to be a guest lecturer at Quinsigamond Community College by Professor Paul LaCava in a course entitled "Death and Dying and its Effects on Families." Mrs. Ford lost her son at the age of 20, and in the days and weeks following his passing, his family heard stories about how Zach, through his own acts of kindness, had made a positive, lasting impact on the lives of so many others. At the college seminar Mrs. Ford stated that in memory of her son she performed "acts of kindness every day."
Picking up on this concept, Professor LaCava started the 365 Foundation amongst friends and colleagues within the community to inspire everyone to bring more kindness into the world on a daily basis. The Z was added on in memory of Zach. The Foundation has information for teachers and administrators on how to help their students understand what it means to be kind in very creative ways. Many schools have embraced the concept and some have banners on kindness, kindness bracelets, and even kindness quotes for the day.
Participating schools in Worcester include St. Peter's Central Catholic, Venerini Academy, Union Hill School, Tatnuck Magnet, Nelson Place Elementary, City View School, Quinsigamond Elementary, Woodland Academy, Seven Hills Charter, Forest Grove Middle School, St. Peter Marian Jr/Sr High School, Claremont Jr/Sr High School, Doherty Memorial High School, Worcester Technical Vocational High School, South High School, North High School, and Burncoat High School. St. Anna's School in Leominster also participates in the program. The schools all have varying degrees of implementing kind deeds within the school community.
Union Hill, where Mrs. Ford teaches the second grade, will expand their acts of kindness plans this year. One of the many ways they will celebrate and encourage student participation is by organizing monthly teacher lunches that give the students the opportunity to share a meal with their teacher as a reward for making positive choices. The school also has four celebrations after grades close for students from all grade levels who have exhibited the 365Z behavior. This year the school has started a 365Z Club after school program for 27 fifth and sixth graders. Those students will be doing community service projects in the Union Hill area.
Students who exhibit 365Z qualities do the following:
Are daily role models and exhibiting respect, acceptance, perseverance and responsibility
Are honest and show integrity
Behave in a caring, and kind manner toward others
Demonstrate gratitude and forgiveness toward others
Wouldn't it be great if all schools worked on having their students exhibit those traits? Let's all engage in daily acts of kindness!
John Monfredo, a retired principle of Belmont Community School in Worcester, MA, is an at-large member of the Worcester School Committee. He is a regular contributor to GoLocalWorcester.com from which this article is reprinted with permission of the author. John can be reached at Monfredoj@gmail.com.
See also:
How To Live In Interesting Times
How To Help Immigrant And Muslim Neighbors