Beware of These Organic Brands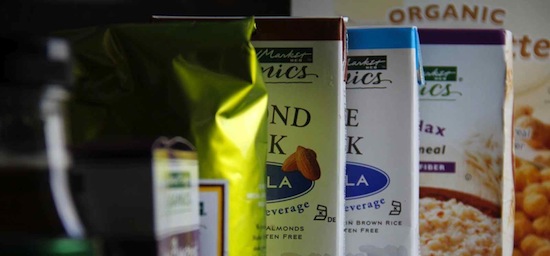 Large conventional food manufacturers have quietly purchased a large number of small organic brands, raising questions about whether or not these brands still adhere to organic standards and sustainable agriculture practices. Read the full story of these fake organic brands and acquisitions here.
Organics are now being profoundly threatened by a number of potentially devastating votes that will take place by the USDA's National Organics Standards Board (NOSB) on November 30.
1. The approval of an organic egg regulation that would require organic chicken farmers to provide a mere two square feet per bird of outdoor space. This is a huge favor to industrial producers allowing their factory farmed eggs to fall under the designation of "organic." Meanwhile it will handicap family farms that are truly letting their birds out to pasture.
2. A vote will take place to decide whether to allow a food additive produced by Martek Biosciences in organic foods. The product is an omega 3/omega-6 oil synthesized from fermented algae and soil fungus. The oil is extracted from this biomass using hexane, a neurotoxic byproduct of gasoline refinement that is specifically banned in organics. The product also contains synthetic chemicals, stabilizers, carriers and some of the ingredients are also genetically modified.
3. The NOSB is also considering approving the addition of sulfites (artificial preservatives) to organic wine. This would be the first time artificial preservatives are allowed in organics.
The Cornucopia Institute is an organic industry watchdog that has been on the forefront of the movement to keep the organic movement truly organic. Their core constituencies are family farmers across the US and consumers concerned about the availability and quality of organic foods, with a goal of empowering you to make informed purchasing decisions. By issuing a variety of special reports and rating all organic brands, The Cornucopia Institute promotes the true heroes of the organic industry, and is sending a strong message to companies engaging in "greenwashing" practices.
Organics has never been under such dire threats, so please take a moment right now to print out, sign and mail this proxy letter provided by Cornucopia Institute to their office in Wisconsin. They will hand deliver these letters at the NOSB meeting where corporate lobbyists will be present so it is vital that we counter their claims with the voices of Americans who want the integrity of organic food to remain intact. Consumers must vote if they want to be heard!
Please also consider a donation check with your letter to support the invaluable work the Cornucopia Institute performs to protect you and your family's right to clean, wholesome truly organic food.
Dr. Mer cola is the founder of the world's most visit natural health health website, Mer cola.com.
Find local natural food resources here.
Find local organic farm resources here.