Big News
Spirit of Change Magazine will now publish semi-annually with two large, beautiful issues per year — Fall and Spring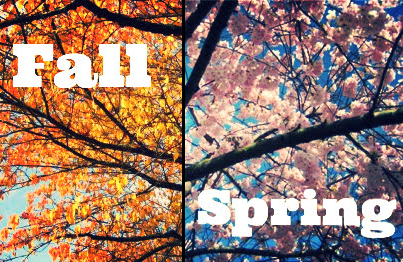 Over a year ago when we chose "Embracing Life Change" as the theme for the Fall 2015 issue, we had no idea how perfectly that would coincide with a significant change unfolding now in the 29-year life of the magazine. As of the Fall 2015 issue, Spirit of Change will now publish twice yearly — a Spring issue and a Fall issue — and we will no longer publish the Summer and Winter editions. There are two reasons for this change.
First is that as business and communication increases online, it has become clear to us that reducing our print output and increasing our online publishing efforts makes sense in order to keep our print editions sustainable. Second is that Spirit of Change and the Natural Living Expo are a family-run business. As a new grandmother and mother, we have discovered the reduced print schedule is healthier for us personally.
We know that print publishing will always retain its unique value — even more so with fewer publications in print and even fewer who are independently published — so you can be assured we will continue to provide even more of the quality content, advertisers and health information that our readers have come to love and expect from us for nearly three decades in each big, beautiful issue, now with more pages and features.
And we will be offering even more articles on our website for those who enjoy our online offerings. Sign up to receive more feature articles and interviews, more events and more ideas on alternative medicine, nourishing food, a healthier planet and thoughtful living in our weekly newsletter. The website also offers a New England holistic practitioners guide, daily astrology forecast, New England's largest calendar of holistic classes and events and free listings for New England practitioners. Stay in touch!
FREE GIFTS!
Would you like to see Spirit of Change magazine delivered to a location near you? Let us know where you pick up free magazines in your area and if we are able to include your new suggestion on our route, choose either a four-issue subscription to Spirit of Change (value $25) or two free admission tickets to the 2015 Natural Living Expo in Marlboro, MA as a thank you.
Look for the new Fall issue of Spirit of Change at your favorite distribution point beginning Aug 24 or pick one up at the expo in November.
Sincerely,
Carol Bedrosian, Publisher
carol@spiritofchange.org • (508) 278-9640 x3
Michella Brudner, Advertising Director
michella@spiritofchange.org • (508) 278-9640 x2