Calming the Craving with Smart Snacking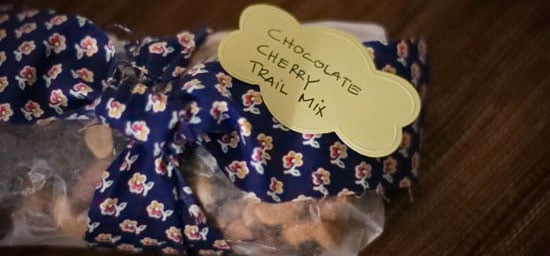 Let's face it — we all need a snack now and then. Snacks are the in-a-hurry foods that are part of everyday life. Whether we're too rushed for a meal, bored, stressed, traveling or just plain hungry, a quick snack is what we reach for.
For some, it may be a 3pm slump, a deadline at the office, or running kids to afterschool events. For others, it may be an overly ambitious schedule that makes it challenging to fit everything in. Regardless of the cause, fueling your body with a snack that will nourish and energize is a priority.
In our house, to be classified as an OK snack, a food must meet the following criteria:
Fast and easy prep
Tasty
Variety (to satisfy cravings)
Nourishing (add to the day's nutritional needs)
What rules out a snack:
Excess sodium
Sugar
Artificial preservatives/additives/colors
Added fat or excess calories
High cost
It's easy to pop into a convenience store and grab a bag of pretzels, crackers, chips, etc. No thinking or planning required. The convenience is certainly there, but what's the cost? Does that type of snack really provide what you need? Check out the labels; they don't add much beyond calories. And, the sad part is, they'll likely create cravings for more food. Snacks offer us several opportunities to deal with our hunger. We can choose something tasty that helps meet our nutritional needs, or we can scarf down a choice that fills us with fat and calories. With a little planning, smart choices are faster and easier than a run into a convenience store.
Preparation is the key to success. In our house we have a snack basket on top of the refrigerator. At any given time you'll find something delicious to satisfy a craving — salty, sweet, creamy, crunchy — or a quick grab and go option for hectic days. It's all in the planning.
The greatest benefit of creating your own snack packs is that you get to control things like sodium, sugar, fat, calories, etc., and you get to tailor them to your individual preferences. Gather up your favorite ingredients and a stack of zip lock bags or snack size containers and see what great ideas you come up with. Get the family involved and make it fun family time. Here are some of the items we include in our snack basket.
Trail Mix
I usually start with 3 cups of base ingredients, but use any ratio of ingredients you prefer. I favor popcorn and Cheerios as a base because they add volume and nutrition for relatively few calories. This week, my mixture included 2 1/2 cups of Cheerios, 1/4 cup each of almonds, walnuts, sunflower seeds, flax seeds, pumpkin seeds, soy nuts, goji berries, apricots, crystallized ginger, grain-sweetened dark chocolate bits, and ½ cup chopped dates. I portioned it out into zip lock sandwich bags and we toted them with us all week.
Base (3 cups)
Cheerios, walnuts, almonds, peanuts, cashews, popcorn, whole wheat Chex, pecans, granola, Kashi cereal, mini rice cakes, puffed rice cereal, pistachios
Seeds/Salty (1 cup)
Pumpkin seeds, sunflower seeds, flax seeds, small pretzels, rice crackers, soy nuts, corn nuts, chia seeds, sesame seeds,
Dried Fruit (1 cup)
Blueberries, apricots, peaches, banana slices, mango, strawberries, cherries, dates or raisins, goji berries, apples
Sweet Treats (1/2 cup)
Dark chocolate bits, dark chocolate covered fruit, carob chips, dried coconut, crystallized ginger, licorice bits
Looking for more of a salty/savory blend? Try focusing on ingredients like these. Start with a little seasoning and taste. Adjust as necessary. It's much easier to add more of something than to try to undo over seasoning.
Seasoning
Garlic powder, chili powder, seasoned salt, cumin, nutritional yeast, freshly ground pepper
Tasty Treats
Freeze dried peas, freeze dried corn, sundried tomatoes, wasabi peas
Fruit/Nut Bars
There are some popular energy bars on the market that are delicious, but they can put a dent in your wallet if you eat them on a regular basis. One line (Larabars) is just a mixture of dried fruit and nuts. Fortunately, if you're drawn to this type of snack, they're a healthy choice and easy to replicate at home. Why pay someone else to do the labor when it's fast and easy to do yourself! Quantities given are for one bar. Adjust amounts by the number of bars you're making.
Dried Fruit (1/4 cup)
Dates, cherries, blueberries, apricots, apples
Nuts, finely chopped (4 tablespoons)
Raw cashews, almonds, walnuts, pecans, hazelnuts
Seasoning (1/4 teaspoon)
Cinnamon, nutmeg, cocoa powder, lemon zest, vanilla or almond extract, ginger
Add-ins (1 tablespoon)
Rolled oats, chocolate chips, coconut

1. Start with a base of dates and aim for 1/4 cup dried fruit per snack bar. Add another dried fruit to the mix if desired. Experiment with a variety of flavors.
2. Toss the nuts into a food processor or nut grinder and set aside.
3. Make the base by processing dried fruit in food processor until it's a gooey paste.
4. Toss in the nuts and seasonings and process just until well mixed.
5. Remove from processor and place in bowl. Toss in any add-ins and mix well with hands.
6. Shape mixture into a ball and then roll into a log. If you've doubled the amounts listed, cut the log in half. If you've tripled the amounts, cut into three, etc. Slightly flatten each section into a bar shape and place into a snack sized zip lock bag or wrap tightly in plastic wrap. Store in the refrigerator. Alternatively, roll "dough" into small balls and roll balls in chopped nuts or cocoa. Toss a few balls in snack sized zip lock bags and store in the refrigerator.
Popcorn
My favorite snack is popcorn. It has everything going for it: whole grain, easy, fast, storable, low calorie and tasty. I love playing around with seasonings and it's my go-to snack for long car rides. Sometimes I'll pop it on the stove in olive oil or coconut oil and other times I'll use the air popper. Regardless of your preferred method, experiment with a variety of seasonings and create some tasty, satisfying snacks.
Using an air popper is great and there's little clean up, but toppings don't stick very well so spritzing the popped kernels with some type of liquid or oil is helpful. Just a little moisture goes a long way. Placing the liquid of your choice into a spray bottle helps evenly distribute it in the bowl. Once spritzed, sprinkle on your topping and toss. It's easily stored in zip lock bags.
My favorite seasoning mixture is 1/4 cup nutritional yeast, two tablespoons Italian seasoning, two tablespoons crumbled nori flakes, one teaspoon sea salt, 1/2 teaspoon freshly ground black pepper and ¼ teaspoon garlic powder. I mix it all in a bowl and store in a jar with a shaker top.
Liquid
Braggs liquid, Shoyu (soy sauce), vinegar, olive oil or cooking spray
Salty
Sea salt, shoyu, onion or garlic salt, celery salt, nori flakes
Spicy
Chili powder, cayenne, freshly ground pepper, crushed red pepper, cumin
Savory
Italian seasoning, nutritional yeast, paprika, sage, thyme, dry mustard powder, dill weed, turmeric

Dates Stuffed With Almonds
Medjool dates are the ultimate sweet snack. They're creamy, chewy, caramel-like and melt in your mouth. Pair them with an almond and it's a luscious combination. No candy bar can compare.
Dip a knife in water (to keep from sticking to dates) and slice date lengthwise. Remove pit and place almond in date. Close date. Place a few dates in a snack-sized bag (two or three is more than enough to satisfy) and store in the refrigerator.
Optional: roll stuffed dates in shredded coconut or cocoa powder. Walnuts are also delicious and may be substituted for the almonds.
Crunchy Chick Peas
3 cups chickpeas (cooked; drained and rinsed if canned)
2 tablespoons olive oil
Seasoning mixture of your choice or simply use cayenne pepper and/or sea salt and freshly ground black pepper

1. Preheat oven to 425 degrees.
2. Place chickpeas on a clean kitchen towel and pat dry. Place chickpeas in a bowl and add olive oil. Toss well to coat evenly. Sprinkle with seasoning (to taste). Spread in a single layer on a baking sheet and bake for approximately 45 minutes or until crispy and slightly browned. Remove from oven and let cool.
Michelle Hirsch lives in southern NH and teaches whole foods cooking throughout New England. She is a graduate of the world-renowned Kushi Institute where she also worked developing curriculum. Michelle is the author of Venturesome Vegetarian and can be contacted at mphirsch@yahoo.com.