Choosing How to Birth: Questions to Ask Your Doctor, Hospital and Midwife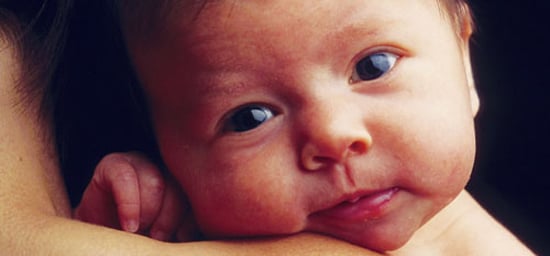 In 2004, 98 percent of all births in the United States took place in hospitals. Everyone is familiar with the modern image of birth as seen on many TV shows as that of a woman lying in a bed in a hospital, draped for modesty, hooked up to various monitors and equipment, with a physician or nurse "directing" or "coaching" her through the process as though it were an athletic event.
When a woman today asks a physician about the possibility of birthing her baby at home or in a birth center, it is very likely she will be discouraged by her doctor who will state that the hospital is the only place that will guarantee a safe birth. This attitude has not wavered over the past twenty-five years. It is important to clarify that safety is usually measured by death (mortality) or illness (morbidity) during the labor and birth process and shortly thereafter. The United States has consistently high maternal and perinatal mortality rates compared to other industrialized countries. In 2003, the United States was ranked thirty-second by the National Center for Health Statistics, which publishes the mortality and morbidity statistics. ("Birth, Preliminary Data for 2003") This means that there are thirty-one countries where it is safer for women to give birth than in the United States.
The countries with the lowest mortality and morbidity rates are those where midwifery is an integral part of obstetric care and where births more commonly take place outside of large hospitals. For U.S. midwife-attended births the mortality rate is 2.1 deaths per 1,000 live births as compared to the overall U.S figure of 6.3 deaths per 1,000 live births. (National Center for Health Statistics, 2003).
Consider asking the following questions before you choose how you will give birth to your new baby. See the full list of questions for each service provider in Gentle Birth Choices (2005, Healing Arts Press).
Questions to Ask a Doctor
Do you have any children and how were they born?
How long have you been practicing?
What are your guidelines for "normal" and "high-risk" pregnancies?
What routine tests do you require?
How often will I see you?
Where do you have hospital privileges? Can I choose which hospital if you have privileges at more than one?
Do you return calls personally or ask your nurses to call?
If there is more than one doctor in the practice, what is your rotation policy? Will the other doctors respect the agreements you make with me?
Questions to Ask a Hospital
Do you routinely require an IV?
What mechanism is in place so that I can refuse routine interventions like vaginal exams?
Can my partner stay with me the entire time?
Can I birth the baby in the position of my choice?
How long will you allow me to labor before starting interventions?
Can I breastfeed immediately after birth?
Can I delay weighing and measuring the baby for at least an hour?
Do you routinely recommend circumcision?
Questions to Ask a Midwife
How many years have you been practicing?
Do you work alone or with a partner or assistant? What is his or her experience?
Do you require that I see a physician during my pregnancy even if everything is all right?
How often will I see you?
If I am planning a home birth, do you visit my home before I go into labor?
In what situations would I need to go to the hospital?
Have you ever had to resuscitate a baby?
How often do you come to see me after I give birth?
Excerpted and reprinted with permission from Gentle Birth Choices by Barbara Harper, a complete information and resource guide for birthing parents which includes a 60-minute DVD "Gentle Birth Choices." ©2005, Inner Traditions/Bear and Company. http://www.InnerTraditions.com