Christmas Without All The Stuff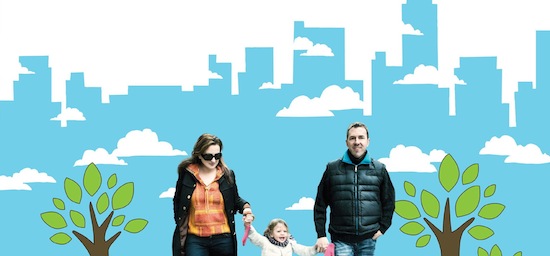 Presents, trimmings, food, wrappings. Multiply this by the size of your extended family and the strength of their commitment to traditional celebrations. For those wanting to celebrate without all the commercialism, expense and stress of the typical American holiday celebration, some December contention may be hard to avoid.
I decided to give up holiday stress in larger measures this year. I enjoyed taking it easy by not sending cards or decorating with trimmings from the attic. My gift buying list was limited to children, and I bought online, eliminating the stress of stores, lines and traffic. I gave unwrapped jars of raw honey to others for gifts and cut some fresh pine boughs to decorate the end table on Christmas eve. I told anyone who asked to please gift me by donating to this Armenian school renovation fund. I made plans to attend family get togethers and prepare food in measures I would enjoy. I hope others enjoy it too, and if not, that is their choice, but not mine.
This year I feel at peace with my holiday celebrating. I'm enjoying the freedom from stress I used to feel obligated to endure. Read on for more ideas about enjoying the season without all the baggage.
Radical Homemaking
Radical homemaker Shannon Hayes blogs for yesmagazine.org about how she navigates her family away from the onslaught of holiday hyped consumerism to create their own unique traditions to honor the change in light, while still managing to make it all work out with the relatives.
"Since we embarked on our path 12 years ago, every Christmas has been different as we've experimented with new ideas for traditions that fit the kind of holiday we want to have. Our evolving holiday experiments have become a tradition of their own," says Shannon.
No Impact Man
What about Christmas with no presents? No Impact Man Colin Beavan lives in New York City. From November 2006 to November 2007, Colin, along with his wife and toddler daughter, embarked on a lifestyle experiment to live with the lowest possible environmental impact. Among other measures, the experiment included not making trash, not using any form of carbon-producing transportation and not buying anything new. What happens at Christmas?
Colin replies, "The trick to a happy, sustainable, non-consumptive Christmas was not, we discovered, to ignore the expectations of the people we celebrated with. We didn't want our loved ones to feel bad. Gifts, after all, are associated with the exchange of love. For us, the answer was to buy presents that did not require the exploitation of large amounts of planetary resources."
Carol Bedrosian is the publisher of Spirit of Change holistic magazine.