Dear Louise – January 2002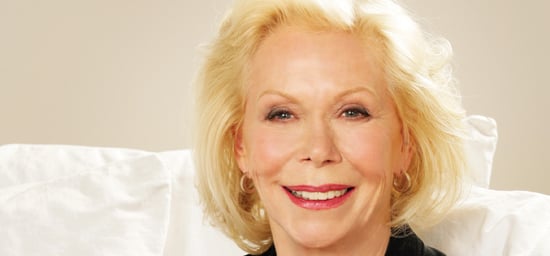 Louise L. Hay is a metaphysical teacher and the bestselling author of 27 books, including You Can Heal Your Life, Empowering Women, and Letters to Louise. Since beginning her career as a Science of Mind minister in 1981, she has assisted thousands of people in discovering and using the full potential of their own creative powers for personal growth and self-healing. Louise's works have been translated into 25 different languages in 33 countries throughout the world.
Dear Louise,
Last summer my husband of 14 years declared that he didn't care for me, and he moved out. He had been cold, indifferent, and distant to me in our marriage and we didn't spend much time together. He said that I always told him what to do and he had to separate from me to protect his personal integrity. On my part, I was lonely in our union from the beginning, yet I thought that since we had a family (two young children), I would stick by him out of loyalty. I now feel lonely, betrayed, and rejected. I have been going to a divorce support group at a local church where all the women complain about how controlling and manipulative their ex-spouses were. I feel that there's something wrong with me because obviously I'm the one who is needy, demanding, controlling and manipulative. Please help.
— B.F., Raleigh, NC
Dear B.F.,
Many women feel this way when they're confronted with divorce. We usually think there's something wrong with us, but that is just a thought and has nothing to do with the reality of our lives. You're a wonderful woman doing the best you can. It sounds to me that this is an opportunity for you to create a new life for yourself — one that will be quite fulfilling for you. Your marriage certainly wasn't.
So stop wasting time berating yourself. What you need to do now is say a lot of positive affirmations on a daily basis: I am a self-confident woman. I am beautiful and everybody loves me. I am a great mother and my children love and adore me. A new life is opening for me with lots of fun and new adventures. I am learning to love myself and it feels good. Anything that is a negative in your life needs to be turned into a positive affirmation. You can create a wonderful new life for yourself. Now go ahead and do it. Start with affirmations. Do them day and night.
Dear Louise,
I've accomplished many positive things in my life within the last ten years. I've had enough courage to leave a job that I wasn't happy doing, to finish graduate school, to quit smoking, to lose weight and obtain employment in a field that I love. However, in spite of all of this, I have a goiter (a growth in the thyroid gland, located at the base of the neck), type 2 diabetes, and a fibroid tumor. I am 45 years old and I haven't had a date or a boyfriend for 19 years. Even though I go to church and attend classes, I haven't come close to understanding what is behind the dis-eases that have appeared. Can you provide any insights and suggestions on the experiences that I'm having? Thank you.
— P.B., Evansville, Indiana
Dear P.B.,
You've done so much wonderful work on yourself, and that's great. Now do one more thing for yourself: Take a course in nutrition. Or, go to a good nutritionist and get your diet straightened out. The things you mention usually are a result of poor eating habits. Get white flour and sugar out of your diet; even one month without them will make a big difference. You can do it. If you don't know how to find a nutritionist, go to your local health food store. They will recommend someone to you. It's time for you to get your health back. I use this affirmation all the time: I am strong and healthy and I love life!
Dear Louise,
I am writing to you since I have turned to many people and been to so many places without receiving help. The problem is that I have always been extremely afraid of death. This fear has been with me as long as I can remember. Some say that I am scared to live, or to do the most with my life. That could have been the case a few years ago, but now I'm doing the things I love. I have a one-year-old daughter, and still, the fear is getting stronger. My love for her is strong, but I have lost faith in God, and I can't trust that I will go on in some form or another. I am longing for proof of an afterlife, but I know I am asking for too much. I always want to be with the ones I love, and I always want to "be around" (live forever) somehow. Can you help me?
— A.L., Amsterdam
Dear A.L.,
What a shame that you fear death. It is something every person goes through, so it has to be natural, normal, and nothing to fear. You say you have been to many people and no one can help you. This shows how much you want to continue to punish yourself. I don't think you want to let go of this belief. It is unfortunate, because you will teach your daughter to have the same fear. Why would you want to "live forever" if you're scared all the time? If you really want to release this fear, then every time it passes through your mind, replace the fearful thought with this affirmation: I choose to live one day at a time with joy. I am safe.
For a free catalog of books, audios, videos, and other products by Louise L. Hay and other Hay House authors, and/or to receive a free premier issue of The Louise Hay Newsletter, please call (800) 654-5126 or fax (800) 650-5115. Please visit the Hay House Website at: www.hayhouse.com. If you would like Louise to answer your letter in this publication, please send it to: Dear Louise Column, c/o Hay House, Inc., P.O. Box 5100, Carlsbad, CA 92018-5100, or e-mail your letter to: . (Letters used in this column may be edited for length and clarity.)