EarthTalk: Global Warming Affects in North America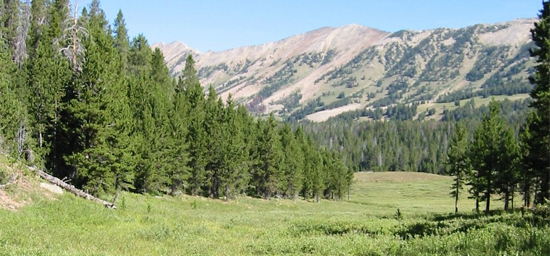 Dear EarthTalk: In what ways is global warming already affecting us in North America? — Tyler Merson, New York, NY
There are many examples of climate change's real and present impact. For one, the 20 hottest years since record keeping began in the 1880s have all occurred since 1983, and until this year 2005 was the hottest year ever. Now, according to a new U.S. climate report, 2006 is well on its way to taking the top spot.
If you like New England's maple syrup, you'll be dismayed to know that producers report seeing global warming's effect on their seasonal harvesting cycles. Farmers are tapping their trees a month earlier than their ancestors did, and some fear that global warming will eventually reduce the trees' ability to produce high-quality sap. "I think the sugar maple industry is on its way out," says University of New Hampshire professor Barrett Rock, who led research on regional risks related to climate change.
Some ski resorts in the Pacific Northwest blame global warming for the warm weather that shut down the 2004-2005 season before it even began. University of Washington professor of atmospheric sciences Cliff Mass reports that less snow has been falling in Washington State for the last 20 years. "Global warming is occurring," he concludes. Also in trouble due to declining snow are New England and Midwestern resorts.
The loss of sandy beaches due to climate-aggravated sea level rises is also troubling, and the problem is accelerating. The National Science Foundation's Metro East Coast report says that beach erosion will likely double by the 2020s, increase from three- to six-fold by the 2050s and by as much as 10-fold by the 2080s. Already, sand loss has led to large beach replenishment efforts by the Army Corps of Engineers.
And keep plenty of calamine lotion on hand. Researchers at Duke University found that some vines — including poison ivy — may thrive exponentially in a warmer climate. Experiments showed that poison ivy growing in a carbon dioxide-rich environment grew about three times larger than normal and produced significantly more urushiol, the allergenic substance that causes rashes.
Another indicator of increased warming is the retreat of glaciers across western North America. This troubling phenomenon is especially noticeable in the Waterton-Glacier park complex on the U.S.-Canada border. Several major glaciers there have shrunk by half or more in recent decades. On the U.S. side of the border, the number of glaciers in Glacier National Park has dropped from 150 in 1850 to 35 today.
Wildlife is also feeling the heat. A 2004 study by the Wildlife Society, a 9,000-member group of wildlife professionals, found that global warming is affecting many North American species and could cause major shifts in ecosystems. The group concluded that caribou, polar bears, migratory songbirds and other species have already responded to climate change by shifting habitat, altering their breeding patterns or changing their migration routes.
Finally, stronger storms like Hurricane Katrina in recent years may be partially explained by global warming. Researchers have found that both the intensity and number of category 4 and 5 storms have greatly increased in the past 35 years, and have linked that phenomenon to warming ocean temperatures.
CONTACT: Intergovernmental Panel on Climate Change, http://www.ipcc.ch.
Got an environmental question? Send it to EarthTalk, c/o E/The Environmental Magazine, P.O. Box 5098, Westport, CT 06881 or email to earthtalk@emagazine.com. Read past EarthTalk columns at http://www.emagazine.com/earthtalk/archives.php.