Eating for Health and Vitality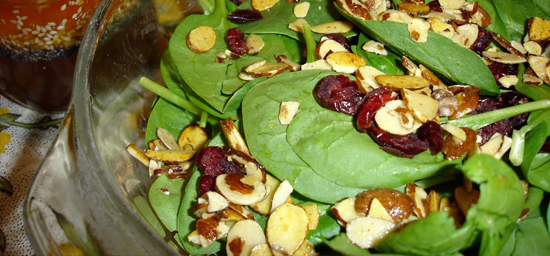 The wisest piece of advice I ever received about parenting was that a good parent has the ability to see into the future and act accordingly. This thought has strengthened my ability to parent on many fronts, from enforcing limits on TV (no dear, I don't think you will be thanking me when you cannot read well at 25 for all the TV I allowed you to watch) to inspiring good eating habits.
What are good eating habits? And does your family have any? A million theories have been put forth about what to eat in order to maintain health. Figuring out what works for you and your family can be an overwhelming challenge. However, let me share some basic tips gathered from traditional beliefs and health-based theories which I have discovered over time are worth the investment in time and effort.
If it is not broken don't fix it. If no one in your family has frequent colds or illness, is cranky, has headaches, sleeping or skin problems, or lacks energy, you are doing great! Keep it up!
Have a regular routine. Children and most adults need to eat between 5 and 8 times a day. If, as primary care givers, you can establish this with regularity and quality, it sets a really solid backbone for warding off lots of trouble. For one thing, it avoids the "I am starving" scenario which usually ends in a quick, high calorie, empty quality snack.
Avoid highly processed foods, foods that are far from their original source. These foods are not only devoid of nutrients, but actually rob the body of nutrients to be digested. The two evil whites lurk in this category: white flour and sugar.
Incorporate a variety of colors, flavors and textures. In America, sweet flavors and white color tend to dominate our diet. Studies show that if you eat from the whole color and texture spectrum you will have a balanced diet, and that toddlers allowed to choose freely, over time pick something from each category. How many deep green and orange vegetables have you eaten today?
Power Snack. This is a big opportunity to nourish ourselves and our families. Think whole foods, protein, sweet free! Examples include vegetables with dip, soup, salad, bean spreads with whole grain crackers, popcorn and fruit!
Enjoy your food and don't create guilt. Guilt leads to fear and lying. Enjoy everything you eat — food is nourishment — so sit down and chew your food well. I tell my children "nothing is bad for you unless in excess." Learn together to make dietary choices that help you feel great. Enjoy food and the good health it brings.
Do the elimination experiment. This is a great way even for skeptics to find out which foods do and don't support your health. Dairy foods are one to start with. Many people have discovered dairy products to be mucous-producing and the source of many illnesses, from ear infections to skin problems. If you or your child has a congestion-based illness, try eliminating dairy products (butter, yogurt, milk, ice cream, cheese) for two weeks. If there is an improvement, that will give you the energy and clarity you need to continue to avoid them! Try this with any food you're suspicious of. Some well known culprits are diet drinks, caffeine, chocolate, nuts, wheat, corn, and yeast products.
Get clear on your philosophy on food, develop support and stick to it. Read, take classes, experiment and find out what does and doesn't work for your family (som folks are natural vegetarians and some truly do better with concentrated forms of protein). Once you know what works, find others who think the same way. It is hard to be the only ones in your circle of friends and family who eat differently. Let your children know your dietary goals and help them to understand why you've made these choices. Encourage them to help out in choosing and cooking healthy foods. Once you've developed a belief system, stick to it (with exception of special occasions). Children are masters at challenging us and finding our weakness, so draw strength from seeing into the future a very healthy, happy, productive adult and act accordingly.
Joan's Favorite Recipes Quesadillas — Quick After School Snack
16 oz of fresh pureed beans or one can of non fat refried beans
Grated cheese (optional)
Salsa
6 whole wheat burrito shells
1 tablespoon butter
Chopped veggies any variation— onions, peppers, tomatoes
Turn broiler on.
Lightly butter one side of each shell. Spread pureed beans on unbuttered side of 3 shells. Layer veggies and cheese on top evenly. Top with shells, butter side up.
Place on cookie tray on top shelf of the oven and broil each side till top begins to bubble, approximately 3 minutes. This can also be done in a skillet. Serve with salsa.
Raspberry Jam Dot Cookies
Raspberry jam (any flavor can be substituted)
1/4 teaspoon cinnamon
A pinch of salt
1 cup almonds
1/2 cup maple syrup
1 cup rolled oats
1/2 cup canola oil
1 cup whole wheat pastry flour
Process almonds in food processor into a coarse nut flour. Process oats in food processor into a coarse oat flour. Combine all dry ingredients together.
Mix oil and maple syrup together.
Add dry ingredients to wet ingredients and mix well. Form walnut size balls, flatten a bit, and put a thumb print in middle. Fill each thumb print with teaspoon of raspberry jam.
Bake at 350 degrees for 10-15 minutes or until golden colored.
Maple Walnut Cookies
1 1/4 cup of walnuts
1/4 cup oil
3/4 cup of rolled oats
1/3 cup maple syrup
1/2 cup of flour (try brown rice or whole wheat pastry)
Place the walnuts, oats and flour in the food processor. Grind till coarse flour texture.
Pour in oil; blend. Pour in syrup; blend. Dough will be thick.
Oil a cookie tray. Drop dough by the teaspoonful on tray.
Flatten with a wet fork.
Bake at 375 for about 15 minutes or until golden. Cookies will become crisp as they cool.
Winter Cream of Squash Soup
1 medium onion
1 teaspoon sea salt, or to taste
2 large carrots
1 teaspoon ginger juice
1 large parsnip
1 teaspoon umeboshi vinegar
1/2 butternut squash
1 tablespoon unrefined canola oil
Freshly ground pepper
1/2 teaspoon dried thyme or steamed milk & herbs
4-5 cups hot water or light vegetable stock
Garnish: toasted pumpkin seeds
Wash, trim, and cut all vegetables in large chunks. In a 3-4 quart pot, heat the oil, then add the onion and sauté over medium heat until transparent, about 3 to 4 minutes. Add the remaining vegetables and the thyme. Cover and cook over low flame for 4 to 5 minutes or more.
Add the hot water or stock and the salt. Bring to a boil, reduce heat, and simmer, covered, for about 45-50 minutes.
Puree the soup in a blender in several batches and return to the pot. Add the umeboshi vinegar (optional). Add the ginger juice. Taste and adjust seasonings. Add the pepper if desired. Serve hot. Garnish each serving with 1/2 teaspoon toasted pumpkin seeds or a dollop of steamed milk and fresh thyme.
Fire-Roasted Pepper Salsa
Olive oil
1/2 teaspoon honey
2 lb. red, yellow, or orange bell peppers
1/2 teaspoon ground cumin
1/2 teaspoon salt, or to taste
1 1/2 teaspoons minced garlic
Cayenne pepper to taste
2 teaspoons cider vinegar
1 tablespoon fresh lemon or lime juice
Preheat broiler & lightly brush baking tray with olive oil. Place whole peppers on tray.
Broil peppers, turning every 5 minutes, until blackened all over, about 15 minutes.
Transfer peppers to bowl, and cover bowl with plate. Let peppers cool for 45 minutes (or until able to handle).
Peel peppers, remove and discard seeds and stems. Mince flesh of peppers, and return minced peppers to bowl. Stir in remaining ingredients, adjust salt and cayenne to taste.
Serve cold or at room temperature. Store in tightly sealed jar in refrigerator.
Quick Ideas for Lunch or Dinner
Think Rueben! Smoked tofu or pan fried tempeh with some Russian dressing and sauerkraut, grilled with a touch of cheese often hits the spot!
Quesadillas take all of 5 minutes to broil on each side and the possibility for stuffings are unlimited.
Pasta, pasta everywhere! Remember to use good quality pastas. In pasta salads, add beans, seafood, or chicken for protein, some tasty greens (don't overlook what a touch of parsley can do!), grate a carrot, add your favorite dressing and you've got your dinner.
Pasta Primavera is a great way to clean out the fridge. Start with lots of garlic and sauté all your veggies. Throw in some fresh or whole canned tomatoes, salt, basil and maybe capers if you're feeling brave. Voila!
For Oriental pasta, cook up some udon or soba noodles while making a simple broth with a piece of kombu and some soy sauce or miso. Throw in some cubed tofu and watercress or scallions and serve over noodles — a staple in Japan!
Burritos — you can make them and freeze them. There are the traditional ones with beans and cheese or branch out to the world of wraps! Wraps can handle it all — grains, beans, cooked or raw veggies — and top with dressing or salsa.
Fajita night is a favorite at my house with bowls of refried beans, chicken, sautéed onions, chopped veggies, cheese and warm burrito wrappers are put out for everyone to create.
Eat more whole grains! We all need to eat more whole grains, so cook a batch of brown rice, barley, millet on Sunday and use it all week in salads, soups, burgers, wraps. You can even cream it for a breakfast cereal. Make grain salads by using rice, roasted red peppers, currants, scallions and roasted chopped almonds with a orange/olive oil dressing (Add touch of chili powder!) Yum! And then there is tabouleh, a Middle Eastern salad with bulgar wheat, parsley, scallions, tomatoes, mint and lots of lemon. Use the finest bulgar you can find. Be brave, be creative! There is no missing with grain salads. They travel well for lunch on the go.
For grain burgers, be inspired to create your own with any grain/bean/veggie combo. A simple one I make with left over grain is to add roasted sunflower seeds, sautéed minced onion and celery (if I am in a hurry I don't even sauté) and some soy sauce. Form the patties, dip them in cornmeal, and pan fry. Once you cook the grain burgers you can freeze them and pop them in the toaster oven anytime.
Soup's on! Soup is the way to go. They are power packed, easily digestible, are a great way to use grains. Substitute barley or millet for pasta in any soup.
Here is a quickie: use one bag of split peas, cut 2 carrots, 2 stalks of celery, 2 cloves of garlic and a piece of kombu. Simmer for 35 minutes and flavor with salt, soy sauce or miso. My kids prefer this blended.
The trick to healthy, delicious eating is to keep inspired, so read through cookbooks and magazines — especially from other countries! They have the "quick and good for you" thing down. Find friends who enjoy good food; it is important not to do this alone. And most of all enjoy every bite!
Joan Dwyer, co-owner of All That Matters in Wakefield, RI, has spent the last twenty years reading, cooking and trying many of the health theories out on her family. Fortunately for them, having five children and two businesses has prevented her from being the fanatic she has the potential to be. If you are interested in learning more, All That Matters will be offering several classes this season focused on eating healthy. You can stop by All That Matters at 315 Main Street, Wakefield, RI or call 401.782.2126. Visit their website at http://www.allthatmatters.com