Energize Your Local Economy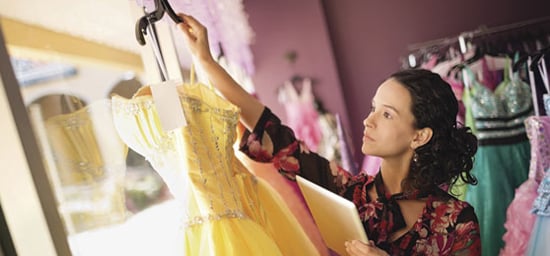 "We should not be discouraged to find that local food economies can grow only gradually; it is better that they should grow gradually. But as they grow they will bring about a significant return of power, wealth and health to the people." — Wendell Berry, Another Turn in the Crank
Local food, local business, local economy. The age-old merchant model of doing business with your neighbors and banking with an institution that actually keeps your money in the community is making a comeback. From local food and products at locally owned retail shops to innovative new community co-ops and investment initiatives, countless local businesses are staking a claim for the consumer dollar amidst the ever growing crush of corporate-owned everything.
The local revolution has developed from a fringe effort in the 90s to a nationwide campaign today. Following a devastating 2008/09 recession sparked by de-regulation, speculation and greed, a growing awareness about the dangers of genetically modified and processed foods, and factory workers literally dying making our clothes, it has become painfully clear that something is not right with business as usual.
One third of what we buy comes from one online retailer — Amazon. Wal-Mart now captures one of every four dollars spent on groceries in this country. With minimum wage jobs and cheap prices for poorly made goods, it's a race to the bottom for us all if we don't energize a new business model now. The local economy movement is that model.
What Defines Local?
Local can mean as close as your backyard garden or as distant as a couch that was made in North Carolina and purchased from a locally owned shop. During their nightly newscasts, ABC news recently aired the "Made in America" series that took their cameras into people's homes to show us what percentage of things were actually made in this country. The short segments challenged viewers to seek out consumer goods that put people to work in America at decent paying jobs. American companies mentioned in these broadcasts saw substantial sales increases as a result of the series.
Before local became a buzzword on a major news network, organizations like the California-based Business Alliance of Local Living Economies and the Rocky Mountain-based American Independent Business Alliance were hard at work raising awareness about the negative impacts of our corporate-run economy and the importance of purchasing locally. The local economy movement popularized by BALLE began in 2001, under the leadership of Massachusetts businessman Laury Hammel, owner of Longfellow Health Clubs with locations in Sudbury, Natick and Wayland, and Philadelphia restaurant owner Judy Wicks. They held their first national conference in 2003 in Portland, Oregon.
BALLE is a national organization that provides tools and strategies at the local level, inspiring and enabling business owners and other interested community members to organize around the principles of a local, living economy. They envision a global system of interconnected local economies that function in harmony with local ecosystems to meet the basic needs of all people, support just and democratic societies and foster joyful community life. BALLE is the engine behind many of the "buy local" programs such as Cambridge and Somerville's Local First campaigns. These types of programs generally start out with a handful of concerned business people that see the advantage of working together to educate their community about the benefits of shopping locally.
In 1997, the American Independent Business Alliance was launched in Boulder, Colorado, when two residents decided to support local businesses and provide an option to the larger absentee-owned companies and online big box stores that were taking over the retail landscape. The initial sell was tough, but within two years the Boulder IBA had a coalition of 150 community-based businesses and had succeeded in enough collaborative efforts to change their local retail landscape.
The AMIBA has grown steadily since then, offering presentations and workshops to business owners and other community members interested in establishing an Independent Business Alliance in their community. They work to implement pro-local business initiatives through public education, by facilitating cooperative promotion and purchasing, and by creating a strong voice for local merchants and consumers in local government and media.
Kale vs. Couches
The discussion can be rather heated at times about local economy and how it may be defined, such as the various challenges faced by individual market sectors — kale versus couches, for instance. It is much easier and less complicated to assess the benefits of purchasing organically grown produce from a local farm stand than it is to sort through the complex issues created around the mountain of consumer goods that we collectively purchase. Is "local" simply supporting a locally owned and operated retail location or is place of origin for individual items equally important? Or are there simply varying degrees of "local" depending upon the market sector?
Ironically what makes local food so appealing is often its lack of scale; the farm up the street where we buy our eggs and vegetables may be only 10-20 acres. The small size allows us to know the people who grow our food and manage the land, giving us a greater understanding of our local food system and an increased respect for the people who feed us. On the other hand, it's almost impossible to think of the many consumer goods that we have come to rely on, especially electronics, being produced on anything but a large scale basis. Then there's the middle ground of clothing and furniture where we have more options to selectively choose regionally or "Made In America" products, and purchase them down the street, at a locally owned and operated retail location, hopefully in a thriving town center!
Trying to define local is where things can get tricky. Sometimes it's pretty obvious; purchasing a pint of locally grown berries from a nearby farm stand or buying a reclaimed wood cutting board by a local artisan from a locally owned store — these are the easy ones. It feels great and the berries are very tasty. The farm stand might also stock a number of other products, some local, regional, or maybe even globally sourced items to enhance their customer's shopping experience. This can result in an increase in per customer spending, which may be very important for the farm, while creating a more convenient experience for their customer. If you're planning a mostly local meal but really don't want to give up the lime in your cocktail, it is nice to be able to make fewer stops, which is also better on gas…unless you're doing the ultimate local thing and walking!
In the extreme, some in the local movement bristle at the thought of imported anything, but popular staples such as coffee, tea and chocolate can be sourced responsibly from local companies like Equal Exchange. The purchase of these fair trade, organic products can be life changing to people in local communities around the globe. Where it gets questionable is at a farmer's market where the impression is that all the produce comes from that farm and people could leave thinking we're now growing citrus in New England!
The question of local in the retail sector is far more challenging. If a store is privately owned and operated by a local businessperson, then that is generally thought of as a local business, with less emphasis on what is actually in the store in terms of its origin. There are a number of gift/art stores where the goods for sale are predominantly items made by local crafts people, whereas you're unlikely to find a single local product in any major department store.
The great thing about the small, privately owned retail store is that you can have a conversation with the decision-maker. You can mention to them that you know a wonderful local woodworker who uses reclaimed wood to make beautiful cutting boards, and within a couple of weeks those very same cutting boards could be in that shop.
Local Business Develops Relationships
Local also means developing relationships with your customers and vendors — likely many of them local — that you do business with. Local businesses know many of their customers by name, their favorite menu item, the type of book they like to read or sweater that would be perfect for them. For the customer, having a place where they feel they belong with strong roots in the community is deeply meaningful.
At Nourish restaurant in Lexington, Massachusetts, which I own, we have important relationships with several area farms and other food providers. We discuss prices openly, respecting that every local farm has a unique structure that results in cost differences reflected in the price of produce. The large quantity of vegetables that are produced by both Allandale Farm in Brookline and Tangerini Farm in Millis enable us to buy a significant amount of vegetables from them at prices we can afford.
Blue Heron Farm in Lincoln is a small, certified-organic farm partner whose economic model means higher wholesale prices. Instead of not buying from them, farm owner Ellery and I came up with an idea that would benefit us both. At the end of her market days she contacts me with any produce that might not have sold and drops off what we can use at a reduced rate. It feels great to have come up with a solution that allows us to continue doing business together; we get vegetables picked that morning at the price point we need and Ellery is able to sell vegetables that, without on-farm cold storage, she would not have been able to keep.
This is just a small sampling of what the local economy can look like. When it works well it feels terrific and anyone who has tasted a local strawberry compared to those shipped and stored in a supermarket knows the taste is definitely superior!
Dollars and Sense and Nor-easters
However, this is much more than just a feel good movement about food that tastes good. The financial benefit of the "multiplier effect" to communities is substantial when goods and services are exchanged at the local level. A study done by the Institute for Local Self Reliance found that every $100 spent at local independent stores resulted in $45 dollars of secondary spending in the local economy compared to $14 for a big-box chain store $100 purchase.
When I look at my own retail experience it's clear how this happens. Checks written directly to local farmers and food producers stay in our region and are then re-circulated to other local businesses. Money is not being sent "away" to a national headquarters somewhere else, so more of the money stays put energizing our own economies.
One of the "dollars and sense" challenges facing many retail locations is called showrooming. Maybe you've done it yourself. When someone walks into a retail store, chats with the staff about a book, CD or health care item, checks out the product but opts to purchase it for a slightly cheaper price on…you guessed it — Amazon — that's showrooming. How long can a store stay open if everyone treats it as a showroom but makes no purchases? What businesses will be left when you need a gift certificate for your next fundraiser? Not surprisingly, local businesses give much more to local charities and events than do their corporate counterparts, which favor corporate charities.
An increasingly challenging impact on the local economy is the phenomenon of the local storm watch, likely a ratings winner for networks but a major stress inducer for many local business owners (unless you sell shovels and bread, which always seem to be in high demand whenever a winter storm is approaching!) We now hear about the threat of storms for days and days, sometimes without so much as a single snowflake to show for all the drama.
The impact of snow or powerful summer storms on local restaurants is tremendous and felt significantly more by restaurants and local farms than other market sectors. If you are going to purchase a bed or computer you will simply make the purchase before or after the storm. Not so for money spent going out to eat, at local farm stands, u-pick operations and ice cream stands. The decrease in customer traffic can be felt before, during and after the storm. I am not suggesting that people bundle up and brave dangerous road conditions to have lunch at their local diner. But it is important to recognize that local businesses feel much more of a significant financial impact from storms than do national chains, which have hundreds and sometimes thousands of other units to buffer the loss from a few days without power in New England.
A conversation about the dollars and sense of local business would be incomplete without that dreaded four-letter word — rent. As many of our main streets fill up with banks, nail salons and chains, the issue about who gets access to what space at what price is critically important and often overlooked in the discussion about local economies. As the literal owners of Main Street, landlords play a powerful role in creating our local communities. The tenth financial institution will soon open its doors in the heart of Lexington center, which creates a far less vibrant, interesting shopping district than the hustle and bustle of local commerce exemplified by Concord center just a few miles away.
We need landlords looking at their buildings and deciding who gets to be in them not solely by how much money they can offer per square foot, but by how much money will circulate in the local economy and how many decent paying jobs will be available as a result. You know that bumper sticker that says, "Whoever dies with the most stuff wins"? Don't believe it. How about playing a starring role in helping create a vibrant and winning community?
Do Your Shopping Locally, Don't Just Talk About It
Acre for acre, small, organic farms actually do outperform the massive conventional agricultural model that we have been told is the only way we can feed the world. Add to that the long list of other negative consequences from industrial scale farming, like loss of top soil, contamination of local water supplies, the growing of genetically modified crops, the spraying of millions of pounds of toxic chemicals and the life and death work of migrant farm workers, and it doesn't add up to a very pretty picture. Contrast this with the burgeoning local food movement supported by a beautiful patchwork of various sized farms all around New England, whose farming methods are preserving top soil, creating wildlife habitat and offering their communities fresh, nutritious food. The choice is clear.
But of course a thriving local economy includes more than food. New England boasts a number of communities with thriving local retail centers — Concord and Somerville, Massachusetts and Burlington, Vermont, to name a few — but we have a ways to go before a majority of people actively seek out local stores and products for the bulk of their consumer needs. We need creative, talented business people, landlords who understand the value that local business creates, local, regional and national policy makers leveling the playing field so that tax breaks and incentives are evenly distributed and corporate loopholes are closed, and of course, we need you, the customer!
We also need to confront some cultural biases. We have been brainwashed to believe that bigger is better and that cheap and convenient are the most meaningful attributes of any purchase. However, not all the costs of a big box purchase are reflected in its price. It really does matter that people make reasonable living wages under safe working conditions manufacturing goods for us.
Our concept of planned obsolescence dangerously feeds our insatiable desire for cheap new goods. Instead, look around your home for things passed down from family members and identify items of value that were well made with quality materials and will still be useable for decades. Probably they were made in America. When we begin to disengage from this shallow relationship we have with our consumer goods, we are more likely to pay the higher cost for a well-made, locally produced item.
Ultimately it comes down to the question of what type of community we all want to live in. Our communities are the extension of our homes. Wouldn't you like to live and shop where people actually know your name and care about the goods and services they are selling to you? Talk to friends and neighbors about the kind of town center you want and then work together to make it happen. Who knows; maybe you are the next new small businessperson your own local economy has been waiting for!
Resources
Business Alliance of Local Living Economics, www.bealocalist.org
American Independent Business Alliance, www.amiba.net
Institute for Local Self-Reliance, www.ilsr.org
Equal Exchange, www.equalexchange.coop
Allandale Farm, www.allandalefarm.com
Blue Heron Organic Farm, www.blueheronfarmlincoln.com
Tangerini's Spring Street Farm, www.tangerinisfarm.com
Nourish Restaurant, www.nourishlexington.com
Cambridge Local First, www.cambridgelocalfirst.org
Somerville Local First, www.somervillelocalfirst.org
Karen Masterson, along with her husband Kevin, is owner of Nourish Restaurant in Lexington, MA. She formerly owned and operated Big Fresh Café in Framingham, MA. She works with local farmers and fishermen and other small regional businesses to provide responsibly sourced food at respectful prices. Karen is also the founder of This Is My Face, an organization working to raise awareness about cultural issues surrounding women and aging. www.nourishlexington.com. (781) 674-2400