Facts and Persisting Concerns About Mammograms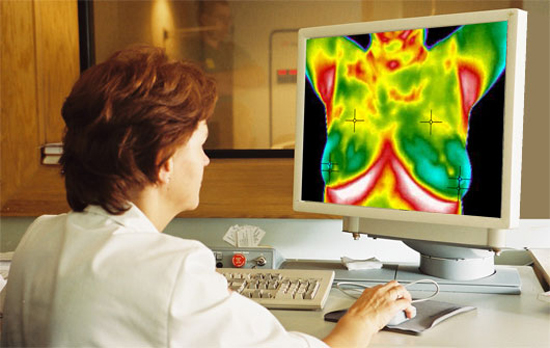 In November 2012, the New England Journal of Medicine published a study by Dr Archie Bleyer, MD from The Oregon Health Sciences Center, and his co-author, Dr H. Gilbert Welch, M.D., M.P.H., from Dartmouth, challenging the validity of mammogram screenings and concluded that mammograms have little to no influence in the reduction of the number of women who ultimately die of breast cancer.
Thirty years of US government data studied found that as many as 1/3 of cancers detected by mammography may not have been life threatening, and that over 1 million women have been over-diagnosed, leading to unnecessary treatments involving disfiguring surgeries, radiation and chemotherapy. They also showed that mammogram screenings have increased from about 30 percent of women 40 and older in 1985, to about 70 percent of women screened, proving how effective we have been at convincing women they need to get a mammogram.
More women are refusing mammograms. This is reflected in the dramatic decline of 4.3 percent in 2010. Previously, mammography use had increased annually by 1 percent between 2005 and 2009. Mammograms:
• Are incorrect 80 percent of the time (providing a false negative or false positive)
• Require repeated ionized radiation that can cause cancer
• Use compression, which can damage breast tissue or potentially spread cancer
• Are not effective for up to 50 percent of women (women with dense breasts or implants)
• Can lead to over-diagnosis and over-treatment of non-invasive cancers
• Can lead to the disturbing practice of "preventative" double mastectomies.
I take my oath to do no harm very seriously. After many years of research, clinical practice, and due to my wife's personal experience with mammography, I cannot in good conscience recommend mammograms. I inform my patients that mammograms are considered the current gold standard, but I also make certain they know the facts about the screening and that there are other screening tools available.
A few simple, yet great options to assist in your efforts to avoid breast cancer are: making sure you are getting enough vitamin D, K2 and iodine; that you utilize lymphatic massage; use stress management techniques, exercise often, and balance your hormones naturally. It is also wise to eat a Mediterranean diet consisting of organic foods. Avoid processed and GMO foods and toxic environments.
In my practice, I recommend breast thermography, even for young women to get a baseline, but also combine the imaging not only with a review of the findings, but more importantly, as a venue to educate women on breast health. It is far more effective to prevent breast cancer, than it is to wait until it is there and then treat it.
The advice I give all of my patients is to be your own health advocate, do your own research and always ask questions before agreeing to any therapy or treatment, screening and/or procedure.
For a fuller discussion of this topic read "Mammography: Are There Pros, or Is It Just a Con"? on www.mer cola.com.
Dr. Johnnie Ham, MD, former Lieutenant Colonel of the US Army Medical Corps, is the Medical Director of Coastal Prestige Medical Services, Pismo Beach, CA.
See also:
Alternative Medicine and the Treatment of Cancer
Breast Cancer Prevention Tips
Find Thermography Services