FDA Investigating Possible Link Between Factory Farms And Tainted Lettuce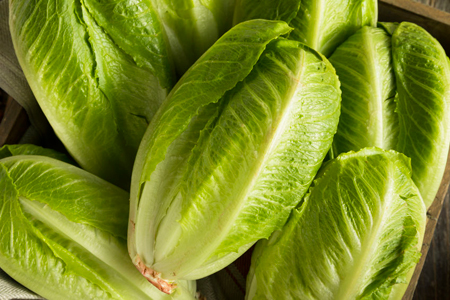 This month, the FDA acknowledged it is investigating whether a nearby massive concentrated animal feeding operation (CAFO), or factory farm, could be the source of E. coli contamination of romaine lettuce earlier this year. The tainted lettuce resulted in hundreds of illnesses in 36 states and resulted in five deaths.
According to Food & Water Watch's Factory Farm Map, an analysis of USDA data on factory farms, the density of cattle feedlots in the region where the tainted lettuce was grown is extreme. In Yuma county in 2012, cattle feedlots had an estimated average of over 67,000 head of cattle per facility. In the region implicated in the outbreak, samples of nearby irrigation canal water tested positive for the same strain of E. coli that caused the outbreak. The canal is close to a CAFO that can hold in excess of 100,000 head of cattle at any one time.
In response, Food & Water Watch Executive Director Wenonah Hauter issued the following statement:
"It is unsurprising that a factory farm could be the source of this massive E. coli outbreak. We know they are a dangerous public health menace on a variety of fronts. Packing tens of thousands of animals in at these industrial facilities leads to massive amounts of water and air pollution that the surrounding environment simply cannot absorb safely. The only reason they exist is to increase meat industry profits. But it is happening at the expense of our health and our lives.
"This is the latest reason – and one of many reasons – that we need to ban factory farms. It's unacceptable that this business model continues to exist when we know there are so many risks to human health and the environment. The factory farm industry is spreading antibiotic resistance, polluting our food and drinking water, spewing noxious particulate pollution into surrounding communities, imperiling workers, and contributing to climate chaos. Any one of these factors alone show the need to ban these facilities. Taken all together, it is clear that we urgently must prioritize policies that support small-scale, diversified meat production, not factory farms."
Food & Water Watch champions healthy food and clean water for all. We stand up to corporations that put profits before people, and advocate for a democracy that improves people's lives and protects our environment.
This article was republished from Food & Water Watch.
See also:
CNN Documentary Takes A Peek Behind The Food Industry Curtain
Consumer Reports Finds 100% Of Ground Beef Samples Contaminated With Fecal Bacteria