Five Gifts to the World During the Season of Giving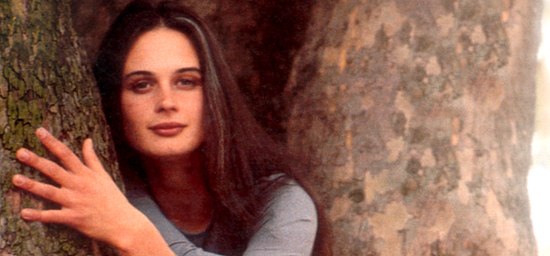 The holiday season is upon us once again where it is all too easy to get swept away in the force of commercialized holiday spirit.
The true beauty of the holidays — spirituality, generosity, interconnectedness, and love — often gets lost behind credit card debt and packages wrapped with big bows and colorful paper. But it is our deepest values in action that represent the best of the holidays and the best of possibility for each year and for our Earth. We need to offer as our gift during the holidays, and all year round, to stay conscious, deepen our own sacred spirituality, love, and take action.
Remember, the greatest gift in giving is not in what you are giving away, but what you are becoming a part of. Make sure that what you are giving is a true reflection of your love and values. In this you will give the gifts that will continue to give. During this holiday season and New Year, I pray for peace on Earth, which can only happen hand, heart, mind and spirit at the same time as peace with the Earth. Peace must be cultivated inside if it is ever to truly transform outwardly.
1. Commit to buy less. Decide that quality of time shared together is much more valuable than things. The greatest things in life aren't things at all.
2. Buy Local, Local, Local! When you do need to buy, decide thrift stores and local shops are cool and buy from them. These places are the vibrancy and vitality of our communities and take a lot less from the planet than huge corporations.
3. When you are wrapping gifts, use old newspapers, glossy magazines, and reused tissue and gift paper from previous gifts instead of destroying yet more forests for wrapping paper. What kind of gift do we truly want to give to each other and the world?
4. Make donations to not-for-profit organizations in honor of people or even animals who you love. There is a lot of really important work happening in the world that needs support in order to continue. If asked, the organization will send a note or card to the person (or animal!) you love, letting them know you gave a gift that will continue giving in their honor.
5. Volunteer your time to your local community. There is always so much to be done during this time. From feeding the hungry to giving coats to those who need them, to sharing time and love with children who do not have families, to sharing time with elders who are often very lonely, your smile and kindness could make the difference in another person's life. Even with the very difficult times we face right now, we are truly blessed to have been given the gift of life. Sharing our joy and love will help others and change the world.
Julia Butterfly Hill spent two years living in the branches of Luna, an ancient redwood tree, in order to protect the elder redwood from destruction by logging.
"I learned about sacred spirituality in Luna's branches, enduring some of the most intense experiences I have ever lived through," says Julia. "These lessons were revealed to me while sitting in an active logging plan, listening to the sounds of a forest being destroyed and bearing witness; the company trying various violent and severe tactics to get me down; lack of support from people upon whom I thought I could rely; and the worst winter in recorded history."
Throughout those two years of trial and peril, Julia brought much-needed public attention to issues of corporate destruction and preserving life on the planet and continues her advocacy today around the world through the Circle of Life Foundation. Please consider supporting this work with a holiday donation this year: Circle of Life Foundation, PO Box 3764, Oakland, CA 94609. 510-601-9790. www.circleoflifefoundation.org