Full Scholarships for Veterans at the Massage School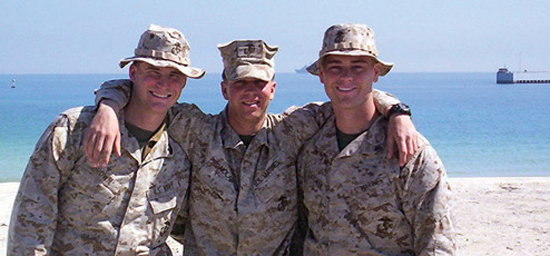 The Massage School, with two locations in Acton and Easthampton, MA, is offering full scholarships to veterans returning from active duty in Iraq and Afghanistan.
Massage therapy is a growing field, an alternative form of healing that has gained wide appreciation for its success in combating stress, tension, and a wide range of musculoskeletal conditions, as well as PTSD. By activating the parasympathetic nervous system, massage therapy has been shown to reduce anxiety, lower the secretion of stress hormones, and break the cycle of PTSD hyper-arousal, a condition afflicting many returning veterans. Massage therapy has also been shown to stimulate immune systems that have been compromised by chronic muscle pain.
Valerie Hood and Alexei Levine, co-directors of The Massage School, explained their reasons for offering these scholarships. "This is a group of men and women who have stepped up and put themselves at unimaginable risk to preserve the safety of our country," said Alexei. "We know they are coming back to a very challenging job market, and we wanted to help in some way. We want to say thank you for their service by offering scholarships to those who would like to begin a new career when they come home."
"And for returning servicemen and women, it has the potential to be healing on many levels," added Valerie. "There is a profound psycho-social aspect to this work. Going to massage school, you receive a lot of bodywork, which is healing in itself. And from ten years of teaching massage, we have learned that giving massage can be just as healing as receiving it. So to be able to provide this service for your fellow soldiers, to be a part of their healing, as one who knows and understands what they have experienced over there…I can see this as being truly transformative."
The Massage School's program is 800 hours, part time, and takes about a year to complete. They have two locations: one in Acton, the other in Easthampton. For more information, interested veterans should call 413-529-2900 and ask to speak to Valerie Hood or Alexei Levine or visit www.TheMassageSchool.Org