German Village Generates 321% More Renewable Energy Than It Needs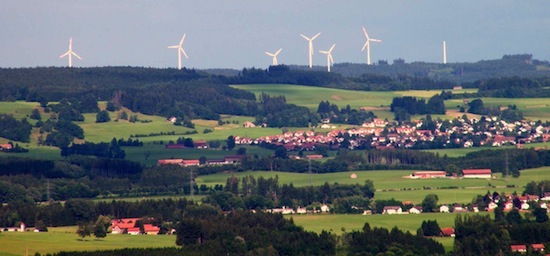 Wildpoldsried, population 2,600, generates 321 percent more renewable energy than it uses, and sells the excess back to the national power grid earning millions in revenue annually. Read about this German town in Bavaria that has become a world leader in renewable energy and revitalizing their local economy. If they can do it, any town in the United States can do it when its citizens are 100% united in the cause. While individual Americans and corporations have taken the renewable energy initiative in hand, our government still lags dangerously far behind.
According to Mike Adams of NaturalNews.com, "By utilizing a unique combination of solar panels, "biogas" generators, natural wastewater treatment plans, and wind turbines, Wildpoldsried has effectively eliminated its need to be attached to a centralized power grid, and created a thriving renewable energy sector in the town that is self-sustaining and abundantly beneficial for the local economy, the environment and the public."
Congress has all the money and power it needs to shift our country forward on the same road to recovery and prosperity if they would take a tip from this innovative German town. Earth provides all the resources to sustain the entire planet very comfortably and in good health as long as we use our resources wisely and in balance. It can be done. We can do this.