Giving Wings to Your Holistic Medicine Business Dreams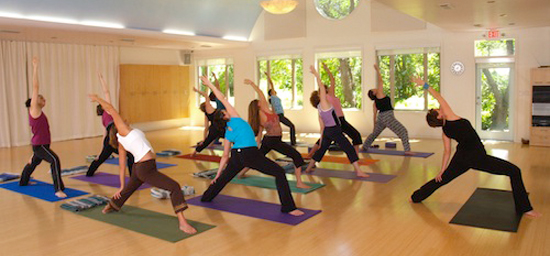 Many people dream of starting their own business in the hopes of creating more fulfilling career opportunities. However, many are also intimidated by what they feel would be an all-consuming life change and fear the loss of financial security. Fortunately, it is possible to start small, investing a couple hours a week exploring new opportunities, without jeopardizing your current work responsibilities. Here are some tips to consider.
Home or office? While the thought of no commute or office overhead is certainly appealing, Sue Singleton of Way to Balance Healing Center in Andover, MA, recommends considering pitfalls such as potentially disruptive energy from clients (especially if you are an energy practitioner), foot traffic through your home, parking in your driveway, or remodeling costs in retrofitting your space to local health codes. On the other hand, there are tax write-offs associated with home business expenses that can work to your advantage. Consult a tax advisor in advance.
Choose your name wisely. John Martel of New Age Marketing suggests that you "make sure your company name makes sense; will someone that has no idea who you are be able to figure out what your company does from reading the name?" Another important consideration in our digital world is Internet presence. "Get a simple web site up as soon as possible. Don't name your business and then discover that you can't get any variation of your company name as a domain." To see if a website name is available log onto www.godaddy.com and type in the name you want to check. Another site, www.nameboy.com, can help you brainstorm by suggesting similar names and word combinations.
Start small. Remember, you're just testing the waters, so start small and get a minimum supply of business cards and a brochure printed. If you are completely on a shoestring budget and have some basic computer skills, you may be able to create your cards and brochure yourself and even print them on your own home computer. Keep in mind, however, that print materials prepared by a professional may make your first impression your best one. Do your homework ahead of time and save money by writing out the brochure and business card text, sketching out a draft of each folded or trimmed to size, and your local print shop should be able to professionally design and print 500 business cards and tri-fold brochures for less than $200.
Find low cost advertising. When Aaron Singleton of Way to Balance Healing Center in Andover, MA, was just getting started with his career, he got together with several other practitioners in his field and purchased a print ad. Each practitioner listed their name and contact information separately, so all were able to get started attracting new clients with a sizable ad for a minimal investment.
Establish yourself as an expert. Speak about your topic at places such as libraries, clubs, networking groups, new age bookstores (many of them hold classes), and health fairs. It's a chance for free publicity and to network with potential clients in person. Write articles on your topic and submit them to editors of newsletters and local publications to see if they are interested in printing them or having you revise the article to fit their needs.
Network with other businesses. Sheldon Snodgrass of The Steady Sales Group suggests mentioning each other in newsletters, holding joint seminars, buying cooperative advertising, combining e-mail and print mail campaigns, establishing frequent buyer programs together, posting reciprocal web site links and stories, and sending out mail stuffers with monthly invoices. Identify businesses you enjoy working with find ways you can support each other to make both businesses stronger.
Contact everyone you know about your business. Diana Krauth of Elements Hot Tub Spa keeps stamped, business postcards in her car and on her desk, ready for mailing. Whenever someone's name comes to mind or she notices a business in her travels that she wants to contact, she addresses the card right away so it's all ready for dropping in the mailbox, or jots down the name on the post card to look up later.
Jonathon Podolsky is the producer of the Whole Health Expo and has helped many business owners achieve greater visibility and success through his annual expos. He can be reached at 877.WHE.EXPO (943.3976) or at Producer@WholeHealthExpo.com. Visit www.WholeHealthExpo.com for information on upcoming expos.