Going On/Transformed By Writing
Loved ones lost are like beautiful memories that we are gifted to have. They helped make us the people we are.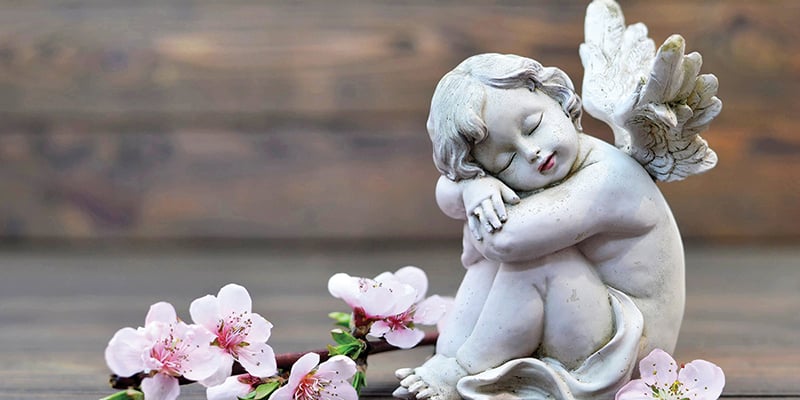 Going On
I will never forget the call I received at work in June 2007. My sister had gone to the doctor for yet another sinus infection. Her doctor had sent her for x-rays, just in case. She had just gotten out of an abusive marriage. Diane had been on her own with her boys for just six months. She had a new job and apartment. She was going to the gym and taking care of herself with a brand new lease on life. At 37 years old she was, once again, the happy and confident woman I knew most of her life.
As I heard my sister's voice, I knew something was wrong. Her doctor had called her right after the x-ray. He needed to see her in his office within the hour. As I listened, two states away, I was in as much panic as she was. There was nothing I could do. Even if I left work, it would take hours to reach her. We tried to reassure each other it would be fine. Together we decided they probably just saw some scar tissue from a prior operation. She promised to call me immediately when she got out of the doctor's office.
This was the start of two months of living hell! The doctors quickly diagnosed her with stage IV lung cancer, and it had spread rampant throughout her body. They could not conceive of how quickly it had grown and would continue to grow. The cancer had eaten holes through her bones. The doctors could not imagine how she could even walk in the door, let alone function daily without any knowledge of the cancer. Diane had fibromyalgia and chronic fatigue syndrome for over 20 years. She was used to pain, so much pain that she did not even feel bone cancer!
Diane's two sons at 9 and 11 years old had no idea how sick she was over those two months. She was in the hospital more than she was home. My mother and I rearranged our lives from two different states so the boys would not have to change their daily routine. We could not fathom what was coming. Although we were urged not to get our hopes up, and common sense should have told us so, the cancer had progressed beyond hope. Diane was gone as quickly as her diagnosis was found; within two months she went from that new lease on life to none at all.
There are no words for the devastation of losing my only sibling and best friend that I spoke to daily. Love blinded us from the doctor's warnings. We had to have hope! She had to get better! I could spend hours trying to explain what it is like to see someone you love so much shuddering from pain while asleep and on as much morphine as was legal. Diane died in my arms on September 2, 2007, and a piece of me went with her. My innocence, love, friendship — a part of me is gone in all but memories.
I tell this story not to depress you, but to illuminate the devastation of grief and loss. I will never understand why my sister was gone at 37. There is no reason that my nephews or anyone should lose their mother, or that my parents lose their child. There is no answer, but it just is. Nothing in my life will ever be as it was. One of the toughest parts is when I realized that somehow, the rest of the world never stopped. I wonder how nothing is as it was, yet I have to go on as if it were.
People react differently to loss. The emotions are often like waves that rush over your entire body; at times, its undertow can certainly pull you under! They can be so strong. You would swear the air was thinner. It is harder to move and you can barely breathe. It is devastating! It is difficult for the people in our lives to comprehend the instant change in our existence. Many people are never the same. I once believed the old adage of that which does not kill us makes us stronger. Although I am through the immediate devastation, I feel such a huge loss has taken a piece of me, and at times, I feel my character may be stronger, but my soul seems thinner.
In time, either the pain lessens or you just grow numb to it. It will always hurt, but does not always have to paralyze. Eventually, we can even get better at surfing the tides of emotions. There are clinical stages of loss and depression that help explain the steps of the process. They cannot begin to help with the daily struggles until the individual is ready. There is plenty of help that can be found through grief counselors, support groups and loved ones. Nothing will ever fill the void, but they can help you function despite the pain.
We have a choice in how we see any situation. We can control what we focus on through practice. We can choose to remember with gratitude in spite of the sadness. We can appreciate the time we had rather than focus on the time we missed. I personally refuse to allow sadness to block the joy of my beautiful memories.
It helps me to realize my sister is one of the most amazing gifts I have ever received. I would not trade her for anything. I would never give her back just because she was not around long enough. We love flowers because they are beautiful and buy them knowing they are not going to last forever. We go on vacations for the amazing experience, knowing full well we will have to return home when they are over. Loved ones lost are like beautiful memories that we are gifted to have. They helped make us the people we are. They are in our actions, looks, speech and mannerisms. They are a part of us and never really go away!
Countless hours could be lost in sadness, remorse, anger and depression. Instead, today I choose to smile when I think of Diane's amazing exuberance. I choose to be thankful for the wonderful footprints she has left in my life: her friendship, love and, of course, my beautiful nephews. I believe I owe it to her to make the most of each new day I receive. I will never know or understand why this tragedy happened, but I choose instead to be grateful for the incredible gift that she was. It is only through my acceptance of what is that I can truly appreciate the gift that she will always be.
Gina Colvario Krupka, CLC, is a life coach and motivational speaker who helps others discover the greatness and joy within themselves. www.believeinyoutoday.com
---
Transformed By Writing
I wish I had known how brave I actually was on the day my grandmother committed suicide. I was ten years old when she overdosed on sleeping pills in my childhood home. Like any life-changing event, we sometimes don't realize their impact until many years later.
At the time, my mother, who had been an English major in college, helped me with with the traumatic event by buying me a Kahlil Gibran journal.
"Think of this journal as your confidant and friend. It will help you deal with losing her," she said.
Since then, I've used writing as a way to heal and transform my life. In addtion to writing in a journal, I've used letter writing, poetry and essays as other means of expression and dealing with during difficult times.
Many years later, after my grandmother died, I found her retrospective journal in her closet. In that journal she wrote about what it was like being an orphan in World War I and losing both her parents and emigrating with her sister from Poland to Austria. Reading her journal, reflecting on my own grandmother's life, led me on a path of discovery and transformation as I tried to understand why she had taken her life at the age of 61. Studying my grandmother's life helped me understand, grow, and become empowered by her experience, and take on the role of a woman warrior. I learned from her how to become empowered by experiences, and also help others become empowered by theirs. Thus, my grandmother left me with a huge gift.
After my grandmother died, and as the only daughter of two hardworking immigrants in the 1950s and 1960s, I was left to my own devices, in the sense that I was often left home alone to entertain myself; journaling was a huge part of my life.
Writing can help reclaim one's voice after it has been taken away or silenced by difficult circumstances or traumas. Finding one's voice as a way toward healing can lead to huge leaps in transformation.
It took me more than 45 years to write about the trauma of finding my grandmother after her suicide. The distance provided the perspective I needed to understand why she chose to depart from this life in such a way, but one thing I do know is that I possessed a lot more courage back then than I was aware of at the time.
Dianna Raab, PhD., is the author of Writing for Bliss: A Seven-Step Plan for Telling Your Story and Transforming Your Life. www.dianaraab.com
See also:
The Ultimate Transition
How To Say Goodbye When Someone You Love Is Dying