Healing End-Stage Lymphoma With Macrobiotics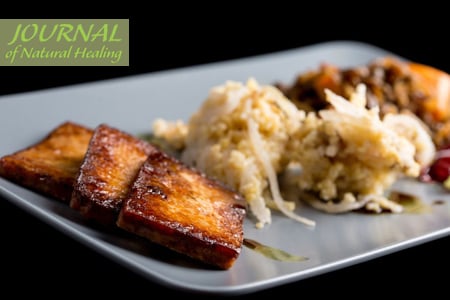 I was a fashion designer and homemaker in New England and was diagnosed with non-Hodgkin's lymphoma that developed to stage IV within a few weeks. The tumor was situated on the right side of my abdomen, the lymph nodes on the left side of my neck were swollen, and cancer cells were found in my bone marrow. I agreed to take oral chemotherapy, but the side effects were devastating. My body swelled up and contorted, I developed ulcers, and mystomach burned with pain. Jackie Kennedy Onassis had died from a similar type of cancer, and I did not want to experience her fate.
While attending a support group for exceptional cancer patients inspired by Dr. Bernie Siegel, I came across The Cancer Prevention Diet by Michio Kushi and started macrobiotics. The book promoted a plant-based way of eating centered on whole cereal grains, beans and bean products such as tofu and tempeh, a medley of vegetables from land and sea, and fruits, nuts, seeds, and a small volume of natural sweeteners such as brown rice syrup and barley malt.
I also took several medicinal preparations, including Sweet Vegetable Drink that stabilized my blood sugar levels and eliminated my ulcers. Another special drink, Ume-Sho-Kuzu (made from umeboshi plums, shoyu and kuzu root), strengthened my digestion and restored my energy. Compresses dissolved stagnation and stimulated blood circulation and energy flow.
After two weeks, I felt noticeable improvement. The pain in my joints and feet disappeared. My innards embraced the nourishing whole food, and I started to discover energy I had not felt in years. I was also experiencing peaceful sleep at last. I went on to recover completely, and I have been cancer-free for the last twenty-five years. I am pleased to be a featured speaker at the Macrobiotic Conference held at Eastover Resort this summer in Beckett, MA, July 5-Aug 30, 2017.