Healthy Holiday Delights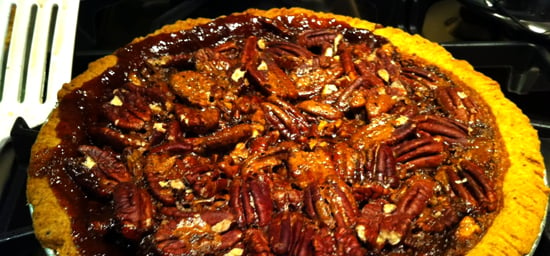 Eating a whole foods diet involves more than eating natural foods. It means taking our cue from Mother Nature's cycles and the gifts each season brings. Eating foods native to our environment helps ensure good health and keeps us in harmony with Nature.
Late fall and early winter offer an abundance of savory root vegetables that can transform even the most damp, gray day into a feast for the senses. A warming stew or sweetly roasting vegetables fill kitchens with marvelous aromas. The contrasting colors are a feast for our eyes and the flavors tantalize taste buds. But, anyone who has ever tried to eat healthy around the holidays knows the challenge they face at every buffet table and hors d'oeuvre platter. Everything looks so good!
The holidays are rapidly approaching and bringing with them occasions of feasting and festivities with family and friends. And, let's face it — in this age of convenience foods, not everyone is focused on preparing wholesome foods. But decking the halls need not destroy a healthy diet. With some advance planning and strategy, decadent desserts, mouth-watering meats and yummy yam casseroles need not undo your healthy eating resolve. A few easy substitutions can produce results tasty enough to satisfy even people not focused on healthy food choices. It doesn't get any better than this — delicious, comfort food that's actually healthy!
The trick to keeping holidays healthy is to fill up on the "good for you" foods, such as veggies and grains, and use heavier and more sinful foods as accents. If you simply must have those mashed potatoes dripping with butter and gravy, indulge — but don't overdo it! Remember, all the bites after the first one taste the same. Taste it, enjoy it, and don't feel guilty. Just keep in mind how eating too much of it will leave you feeling in the morning. Try taking smaller amounts and fill up with healthier choices like millet cauliflower "mashed potatoes," mushroom/onion gravy and a to-die-for pecan pie that tastes so good you'll never know it's a healthy choice. Make your contribution to the dinner one of the healthier holiday food choices.
Millet "Mashed Potatoes"
Serves 6 – 8
Millet is a small, compact grain that fluffs up when cooked and makes a light, attractive dish. It has a mild, sweet, nutty flavor that goes well with cauliflower, winter squash and lentils and can be used in croquettes and stuffings. Combined with cauliflower and mashed like potatoes, it makes a creamy dish with a rich texture and mellow flavor. It's a great way to sneak whole grains and veggies into the family's diet.
Miso is a fermented soybean product often used in making soups and sauces. It has the consistency of peanut butter and, like wine, comes in a variety of colors and flavors. Miso is one of the healthiest foods available.
2 cups millet, washed (place in fine mesh strainer and wash under running water)
1 onion, diced
1 small cauliflower (approx. 2 cups flowerets)
1/4 tsp sea salt
7 cups water
1—2 tsp sweet, white miso
1/4 cup chopped parsley (optional)
For fluffiest texture and best flavor, dry roast millet in a skillet. To do so, place just-washed millet in a skillet and stir over medium heat until millet dries and smells toasty. Do this before cooking with cauliflower.
Bring water to a boil; add millet, cauliflower, onion and salt. Cover and simmer 25 minutes.
Puree in a food processor, adding water if necessary to achieve proper "mashed potato" consistency. Add miso and parsley (if using) while processing.
Savory Brown Gravy
This is a luscious complement to the millet and cauliflower dish above. The sesame oil adds a nutty aroma and lots of flavor while the shiitake mushrooms give a boost in protein, minerals and B vitamins and are known for their immune-enhancing properties.
6 Tbls whole-wheat flour
2 Tbls sesame oil
1/4 cup onion, minced fine
6 shiitake mushrooms, sliced
2 cups water or vegetable stock
1 tsp thyme
2 tsp marjoram
1—2 Tbls tamari/soy sauce
Roast the flour by stirring in a skillet over medium heat until fragrant, but not browned.
In a separate pan, sauté onion and mushrooms in oil. When onions are translucent, add flour and cook over low heat for 5 minutes, stirring occasionally. Stir in water, herbs and soy sauce.
Simmer over low heat for 20 minutes. For a smoother gravy, place in blender and puree before serving.
Savory Sweet Squash Soup
This soup is my all time favorite and a reason I look forward to this time of year. I make it often and like to serve it topped with tofu sour cream and sprinkled with roasted pumpkin seeds and chopped scallions.
1 med. squash, cubed (buttercup, butternut or Hokkaido is great) (nourishes pancreas, spleen, stomach and is calming; also a source of beta carotene)
4 to 5 cups water
1—2 handfuls of corn kernels (fresh or frozen) (strengthens heart/small intestine)
1 large onion, diced (can water sauté first to release acids which reduces gas in pot)
1 carrot, diced
2 Tbls. miso (sweet white is excellent)
Chopped scallions and roasted pumpkin seeds for garnish
Place squash, onion, corn and carrot in pot. Add water to cover. Bring to a boil and reduce heat to med. low/simmer.
When vegetables are soft, add miso and cook for 2 minutes.
Puree the soup (use a blender, food processor or hand food mill).
Garnish with tofu sour cream, scallions and seeds if desired.
Roasted Pumpkin Seeds
Wash the raw pumpkin seeds.
Drain.
Place in hot dry fry pan and roast until dry. Stir constantly to prevent burning.
Or, place on cookie sheet and place in 375 degree oven to roast until dry. Stir occasionally to prevent burning.
For extra flavor, sprinkle with shoyu or tamari before roasting. Roast until dry.
Tofu "Sour Cream"
1 lb. tofu (protein, calcium, iron, vitamin A, B vitamins, improves circulation, respiration and nervous functioning)
2 Tbls shoyu (aids in digestion, high protein, minerals, B vitamins)
2 Tbls. rice vinegar (amino acids, aids digestion)
Up to 1/4 cup water for blending
Blend all ingredients until creamy. Add water a little at a time until desired consistency is reached. (Water is not always necessary.)
Luscious Pecan Pie
Serves 8
An outstanding pecan pie without the traditional sugar, corn syrup, shortening, butter and eggs? Impossible you say? Try this more nutritious version of a classic favorite and you'll never go back to the old way again! In our family one of these is never enough. This dish is inspired by one of my favorite natural food chefs, Meredith McCarty, whose cookbook, Sweet and Natural, has some outstanding whole foods desserts.
Agar is a sea vegetable that's available in bars, flakes, powder or strands and is used as a gelatin or setting agent. It's a good source of iodine, improves digestion and bonds with toxic and radioactive pollutants and helps expel them from the body. Agar is also effective at dissolving cholesterol. Be careful when using the powder though. It is highly concentrated. Use about 1 and 1/2 Tbls. agar powder with 3 cups liquid vs. 1/4 cup of flakes or one bar.
Brown rice malt syrup is the product of cooking brown rice for a long time. It's a fairly thick, sweet syrup, like honey, that contains some of the nutritional value found in brown rice. The brand I prefer is "Sweet Cloud Organic Brown Rice Malt Syrup."
1 prepared whole-wheat piecrust, baked
1 and 1/4 cups brown rice malt syrup
1/4 cup pure maple syrup
1 and 1/2 cups water
1/4 cup agar flakes
1/2 tsp cinnamon
1/2 tsp sea salt
2 Tbls arrowroot powder
water
2 cups pecans, toasted
1 tsp vanilla
Bake purchased piecrust according to package directions.
Bring the syrups, water, agar, cinnamon and salt to a boil. Simmer until the agar dissolves completely — about 5 minutes — stirring occasionally.
Dissolve arrowroot in a little cool water and add to syrup mixture. Whisk until the chalky color changes to clear.
Cool mixture for 15 minutes, then add pecans and vanilla and pour into the prepared pie shell.
Refrigerate for 2 hours and serve.
Michelle Hirsch lives in southern New Hampshire and teaches whole foods cooking classes throughout New England. She is a graduate of the world renowned Kushi Institute where she currently works on curriculum development. Michelle can be contacted at mphirsch@yahoo.com.