Healthy Snacks For Employees: 3 Recipes Anyone Can Make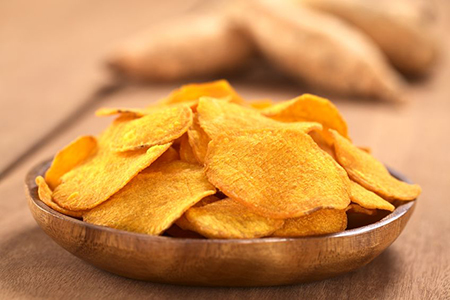 Healthy eating is something that everyone wants to do. Many studies have shown that eating healthy meals and snacks actually give you more energy, make you more productive, and enhance your focus at work.
However, it can be quite challenging. There are various reasons for not being able to eat healthy consistently, such as lack of time for meal preparation and inexperience with making healthy recipes. Listed below are three recipes that anyone can make, to ensure that you have healthy snacks even while in the office.
1. Healthy Pumpkin Popcorn
Popcorn is a favorite snack, and it shouldn't be limited to when you're watching movies. Popcorn is low in calories and is filled with fiber, but store-bought ones are less healthy because of too much sodium, artificial flavoring, and preservatives. This easy pumpkin popcorn is a healthier option to spice things up with your usual popcorn snack. You will need:
½ cup organic popcorn kernels
2 tbsp. melted coconut oil
1 tbsp. pumpkin puree
2 tbsp. maple syrup
½ tsp. salt
¼ tsp. cinnamon
Instructions:
Pop the popcorn kernels using your desired method while the oven is being preheated to 325˚.
Combine the coconut oil, pumpkin puree, maple syrup, salt, and cinnamon in a saucepan. Stir and cook the mixture in medium heat for 1–2 minutes.
Measure 2 cups of plain popcorn, set aside for later.
Place the remaining popcorn in a pan, pour the pumpkin mixture over it, and stir together until it's coated evenly.
Bake the popcorn for 6–8 minutes, stirring every couple of minutes.
Let the mixture cool, stir in the plain popcorn you set aside previously, and serve.
You can experiment with other flavors as you desire, or you can order great healthy snacks for your office if you want popcorn plus other healthy surprises.
2. Sweet Potato Chips
Sweet potato chips are a healthier option for a bag of store-bought potato chips. Whether you work in a career as an office administrator, a teacher, or a software developer, you'll surely love this treat. It's easy to make and super delicious. The ingredients for four servings are:
2 medium-sized sweet potato, sliced thinly
2/3 cup sour cream
1 tbsp. cornstarch
1 tbsp. chili powder
1 tbsp. vegetable oil
2 tsp. smoked paprika
2 tsp. kosher salt
1 tsp. mustard powder
1 tsp. garlic powder
½ tsp. ground pepper, fresh
2 green onions, sliced finely
Ingredients:
Preheat your oven to 350˚. Place two wire racks on top of a large rimmed baking sheet.
Toss the thin sweet potato slices in oil until evenly coated.
In a large bowl, mix the spices and cornstarch, and then add the sweet potatoes. Toss them until they're evenly coated with the mixture.
Place the sweet potatoes in a single layer on wire racks. Bake them for 25–35 minutes or until they look crispy and dry. The chips will continue to crisp as they cool.
Fold the green onions into the sour cream to serve as the dip, and serve it with the chips.
3. Roasted Asparagus Parmesan
Roasted asparagus parmesan could turn out to be your favorite healthy finger food. You can eat it for breakfast, but you can also take it to work to snack on in between meeting those deadlines. Asparagus is packed with nutrients and fiber and parmesan with protein. You'll need these ingredients:
1 bunch of asparagus, trimmed
2 large eggs
45 g of parmesan, grated
1 egg, whisked lightly
5 tbsp. breadcrumbs
Salt and pepper
Cayenne (optional)
Instructions:
Preheat the oven to 400˚.
The beaten egg should be in a shallow dish, and on another, combine parmesan, breadcrumbs, salt, pepper, and cayenne.
Cook the asparagus in boiling water for 7 minutes. Once done, drain and pat them dry.
Dip each asparagus stick into the whisked egg and then into the breadcrumb mixture. Place them on the baking tray. Sprinkle the remaining parmesan and breadcrumbs on top of the asparagus.
Roast the asparagus for 7 minutes, and lower the heat to 325˚. Using a spatula, turn the asparagus over and roast for another 7 minutes. The breadcrumbs should be crisp and golden.
While the asparagus is in the oven, place the 2 large eggs into a medium-sized pan, fill it with cold water, and heat the water until it comes to a boil. Let the eggs sit in the water for 3 minutes once boiling.
Take the eggs out of the water and serve them with the asparagus.
Final thoughts
Healthy eating is a matter of habit. The more you do it even when you're at work, the more you'll find it easier to adapt. In addition, you'll notice that you are able to function better at work and are happier. Use simple recipes like these to make the switch to clean eating simple and effortless.
Sarah Morris is a wellness and motivational writer, who writes for many online health and wellness forums.
See also:
How To Make Your Workplace Healthier
5 Seemingly Healthy Snacks That Aren't Good For You — And Healthy Option