Healthy Winter Recipes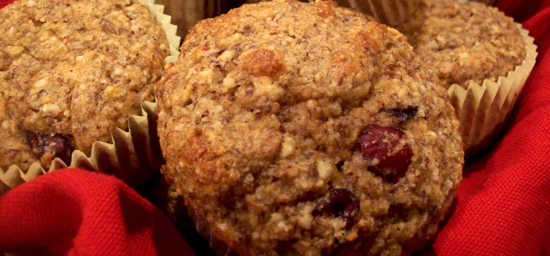 Ah, winter! The season of crisp, cold, freshly fallen snow, crackling wood fires and sparkling icicles. It's pure Currier and Ives. Nothing says "home" quite like winter in New England. Well, at least until the snow turns dingy, we're sliding home on a snow-clogged highway; the ice backs up on the roof and the cold and flu season hits.
The holidays are over, the feasting is done and we're making plans to start the New Year off right. It all sounds so easy. A few simple changes — and voila! — we've entered a great new season in our lives. All will be better when we change our ways. Then reality hits. We get home too late to think about healthy eating, we're too tired after shoveling to cook, sitting by the fire on those cold, gray days has lost its appeal and all those foods and habits we committed to eliminate are calling our name!
The good news is, food can help us survive this seasonal slump. The foods we choose to eat can help us to live more in harmony with our climate. Food has a major impact on our moods, energy levels and general outlook on life. One thing to keep in mind is that nature provides the clues to the appropriate food choices for each season. In winter, the focus is on dried beans, root vegetables, short grain brown rice and late fall fruits such as apples and pears.
Remember that eating right means different things for different people. Some key considerations for creating balance in our lives are: 1) Eat according to the season — what's in season in your climate, 2) Eat organic and regionally grown foods whenever possible; these foods come closest to meeting our body's needs, 3) Avoid food extremes (extremely spicy, salty or sweet), 4) Eat food prepared with love, not convenience — yes, the energy matters, and 5) Eat according to lifestyle (active/sedentary).
Eating right will improve our health; our mood and our ability to do the things we want to do. And it doesn't have to be labor intensive or bland. Try out some of these recipes and see how easy and delicious it is to live in harmony with nature!
Twice Baked Potatoes
These are great at dinner and heated up for lunch the next day. If you like your potatoes topped with sour cream, try this healthier alternative. It's a great way to introduce tofu into the diet of those squeamish to try it. This dish not only has the healthy benefits of tofu, is also has umeboshi paste. This little plum has been a powerful health preserver for over 1,000 years. It's effective for stomach and digestive disorders, indigestion and counteracts fatigue and helps expel toxins.
3 large baking potatoes
1 cup firm tofu, drained and cubed
1/4 cup vegan mayonnaise
1 tablespoon umeboshi plum paste
3 cloves garlic, chopped
1 teaspoon basil
1 teaspoon marjoram
1/2 teaspoon thyme
1/4 teaspoon freshly ground black pepper
1/8 teaspoon rosemary
Preheat oven to 375 F.
Rub the potatoes with olive oil, prick the skins with a fork and bake for one hour, or until a fork is easily inserted into potato. Remove from oven and let cool until easy to handle.
While potatoes are baking, mix remaining ingredients together in a food processor or mixer. Chill in refrigerator until ready to use. Note: this may be made up to one week ahead and stored in a covered container in the refrigerator.
Cut potatoes in half lengthwise, scoop out flesh, leaving a thin layer next to skin. Set skins aside. Place scooped out potato into a food processor or mixing bowl. Add tofu mixture and process (or use mixer) until creamy.
Spoon or pipe mixture back into reserved potato skins. Place on a baking sheet and reheat for 15 minutes.
Black Bean and Cornbread Casserole
To save time you can use canned beans and tomatoes, or soak the beans all day while at work and cook them at night while making dinner. Without much extra effort, you'll have freshly cooked beans for tomorrow night's meal. This dish is also great heated up for lunch the next day or turned into a soup for the next day's dinner. Black beans are incredibly delicious and a good source of protein, iron, calcium and B vitamins.
For beans:
1 tablespoon olive oil
1 large onion, chopped
1 clove garlic, minced
1 large red pepper, diced
l stalk celery, chopped
1 medium carrot, chopped
2 cups black beans, cooked
1 cup diced tomatoes with green chilies, drained
1/2 teaspoon oregano
1 teaspoon basil
1/2 teaspoon cilantro
For cornbread:
1 cup cornmeal
1/3 cup unbleached flour
1/2 teaspoon baking powder
1/2 teaspoon baking soda
1/4 teaspoon sea salt
3/4 cup frozen corn kernels
1 cup soy or rice milk
1 tablespoon olive oil
1 tablespoon maple syrup
Preheat oven to 400 F. Lightly oil an 8 inch casserole dish. Set aside.
Heat oil in a skillet. Add onions and garlic. Saute for 2 minutes. Add the red pepper, celery, carrots and spices. Saute for an additional 5 minutes. Add the beans and tomatoes and cook for 5 minutes or until the vegetables begin to become tender. Remove from heat and pour mixture into the casserole dish. Set aside.
In a large bowl, combine cornmeal, flour, baking powder, baking soda and sea salt. Stir in the corn to coat evenly.
In another bowl, whisk the soy milk, oil and maple syrup together. Add to the cornmeal mixture and stir until just blended. Do not over mix. Pour this over mixture in the casserole dish and bake for 30 minutes, or until a toothpick inserted into the cornbread comes out clean.
Split Pea Stew
Fast and easy to prepare, this is sure to become a winter family favorite. Serve it with a great, crusty bread and you have a dinner that's almost as fast as convenience food. Just toss one cup of split peas into a bowl of water before leaving for work and they're ready to cook when you get home.
1 cup dry split peas (yellow or green)
2 bay leaves
1 teaspoon sage
1 and 1/2 cups Brussels sprouts, cut in half
1/2 of a small rutabaga, diced
2 carrots, diced
1 parsnip, diced
Several strips tempeh "bacon"
2 teaspoons sweet white miso
salt and pepper to taste (optional)
Rinse the peas well and place them in a saucepan with the bay leaves and sage. Add enough water to cover peas (1 inch over the top of peas). Simmer for 30 minutes, stirring occasionally. Add more water if necessary, but keep the pea mixture thick.
Prepare the vegetables while the peas simmer. Add them along with the tempeh bacon to the peas. Cover and simmer until the vegetables are cooked. Check on the water level as it cooks and add more as necessary.
Dilute miso in a little water and add to the stew. Stir. Taste and add salt and pepper if desired to adjust taste.
Cinnamon Apple Muffins
These will fill your kitchen with a wonderful aroma. They're great for dessert tonight or tomorrow's breakfast.
2 cups unbleached flour
1/2 teaspoon sea salt
1 teaspoon baking soda
1/2 teaspoon cinnamon
1/2 cup soy milk
1 tablespoon apple cider vinegar
2 tablespoons walnut oil or light vegetable oil
1/3 cup maple syrup or brown rice syrup for less sweet version
1 cup applesauce
3/4 cup raisins or chopped fresh apples
Preheat oven to 375F.
In a large bowl, sift together flour, salt, soda, and cinnamon. Add the soy milk, vinegar, oil, maple syrup, applesauce and raisins. Mix together just until mixed. Spoon batter into lightly oiled muffing cups and bake for 15-20 minutes. Test with a toothpick. When it comes out clean, they're done. Makes 6 muffins.
Creamy Rice Pudding
This one will take you back to childhood. It good enough to satisfy a sweet tooth and healthy enough to stand in for lunch now and then.
2 and 1/2 cups soy milk
2 cups cooked brown rice
1 and 1/2 teaspoons cinnamon
1 tablespoon vanilla extract
1 cup raisins (optional)
1/2 cup slivered almonds
1/2 cup brown rice syrup
1. In a medium saucepan, add soymilk, rice, cinnamon, raisins (if using), almonds and brown rice syrup. Bring to a boil. Reduce heat and simmer on low for 15 minutes, until pudding is thickened. Stir occasionally. 2. Remove from stove and stir in vanilla. Put into serving dish and chill or serve at room temperature.
Michelle Hirsch lives in southern New Hampshire and teaches whole foods cooking classes throughout New England. She is a graduate of the world renowned Kushi Institute. Michelle can be contacted at mphirsch@yahoo.com.