Horseradish: 2011 Herb of the Year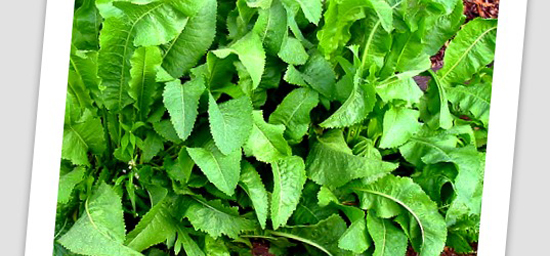 Every year since 1995 the International Herb Association (IHA) has chosen an Herb of the Year noted as outstanding in two of three criteria: culinary, medicinal and decorative. An interesting choice meeting the culinary and medicinal requirements, horseradish has been cultivated for thousands of years. In Greek mythology the Oracle at Delphi told Apollo that "the radish is worth its weight in lead, the beet its weight in silver and the horseradish its weight in gold." Horseradish is one of the bitter herbs used in Jewish Passover ceremonies, and what is cocktail sauce without horseradish?
Horseradish is high in vitamin C and was used to prevent scurvy during sea travel.
European settlers planted horseradish, which became wild, and Native Americans adopted it as a medicinal herb for blood disorders, diabetes and respiratory problems. Horseradish is also loaded with iron, calcium and zinc and useful as a circulatory and digestive stimulant. It has a different flavor when cooked, as the heat destroys the hot mustard oils and the taste is rather earthy, sweet, nutty and pungent. It is great in root vegetable soups and stews, chili, or made into an herb butter on broiled fish, potatoes or bread.
A hardy New England perennial, once you've grown horseradish you'll always have it so feel free to dig it up and use it or share it with friends. It has large glossy green leaves that grow in clumps up to two feet round. The roots can be harvested any time of year, but are best in the fall or after the first frost when the flavor is at its best. Visit www.horseradish.org for more history, recipes and horseradish lore.
— Information courtesy Scentsibilities Herb Shop, W. Boylston, MA. www.scentsibilities.com.