How To Give Your Canine Companion The TLC They Deserve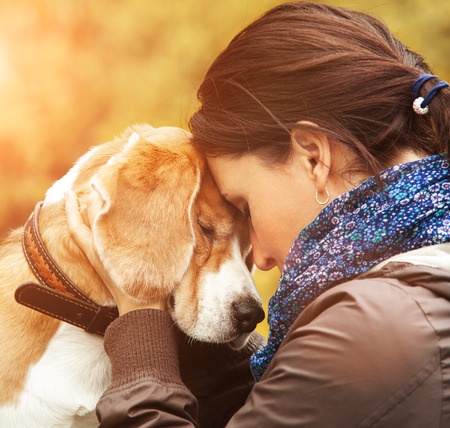 The minute you adopt a pooch, that minute becomes a lifetime. Depending on the particular breed of dog you choose, life is anywhere from six to sixteen years or more. Next to our kids, dogs and cats are most likely the greatest investment we make in terms of our time, wallet, and our hearts — especially for those of us who do not have children.
Good Vet Care
Apart from the obvious food, water, and a long walk, you will need to take your dog to the veterinarian no less than once a year for their health and wellness examination. As your dog grows to be a senior, your vet will inform you when your dog will need to visit the clinic more often. It is important to build a good relationship with your vet by bringing your family pet in for check-ups.
Comprehensive canine care consists of ensuring that your dog has all its immunizations up-to-date, together with any preventative interventions against fleas, ticks, or other harmful conditions. In addition to any specific short-term therapy advised by your vet, attending to all your dog's medical needs will make both your and your canine companion content.
When you see concerning behavior like dog loss of appetite the first instinct may be to seek traditional medicine and procedures. However, simple steps to reduce canine stress and careful use of natural calming agents can be the trick to getting a dog to eat. This can also be the path to solving a number of behavioral issues seemingly caused by too much or too little energy in a dog.
Outdoor Time Daily
Make it possible for your dog to take pleasure in the wonderful open air, regardless of the season. Walk around your community every day, run in the local park, or connect with other friends who also have dogs for a play date. There is little that cannot be done without your canine companion along for the adventure. Hiking or a dip in the lake, your doggy will love to keep you company.
Behavior Training
Caring for your dog also means helping them to behave properly. It is important to train your dog to listen to your commands and behave properly when near other animals and people. Many dog owners presume they understand English and consequently recognizes that "drop it" and "leave it" indicate the very same command.
Train your dog to answer simple, single-word commands (sit, stay, come, down) and repeat only those words to communicate your orders. You do not want to cause stress for your dog by not being consistent with the choice of wording.
Punishing your dog for behaving like one also cause unnecessary stress. Canines are creatures of occasion. If you give them the chance to be naughty, they will be, falling victim to the tantalizing doggy delights available to them such as a warm slipper or microwaved snack. Try to limit the opportunities for the canine instincts to take over.
Your dog is a sucker for a kind word, thoughtful gesture, and smile. Try to avoid waking your dog unless there is a real reason to do so. No one wants to be shouted at or shook out of a deep sleep. Pointing or wagging your finger at your pup is an everyday stress inducer, likely as it is commonly done when you are glaring at your pooch in a menacing way. Speaking in a displeased tone of voice will get the message across and should be reserved for rare occasions.
Tumbling madly in love with a dog is simple. Sharing your house and home with a canine family member can quickly provide a significant amount of happiness, as dogs generously give unconditional faithfulness and acceptance. Nevertheless, it is still a huge commitment to provide for their needs just as you would for any beloved family member.
Ashley Andrews is a San Diego-based freelance writer who blogs on a wide range of green living, business, health and technology topics.
See also:
10 Human Behaviors That Stress Dogs Out
What I Learned About Life From A Howling Dog