How to Pickle Beets
The simple and easy way to pickle your beets at home.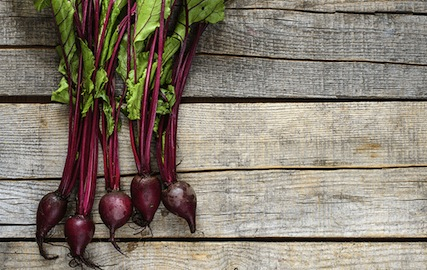 With summer just around the corner, devoted gardeners will soon face the familiar question of what to do with a harvest that grows faster than you can eat it. Pickling is a smart way to preserve your homegrown produce and, as the video below points out, a fun way to transform familiar foods with new and exciting flavors.
The Little Veggie Patch Co demonstrates a quick and easy way to pickle your beets at home. And you don't have to stop with familiar fares like beets and cucumbers. There are lots of surprising foods you can pickle, from watermelon rinds and pears, to eggplant and chili peppers.
Once you've sealed up your DIY pickle jars you'll need to wait at least two weeks before they will be ready to eat. And remember, just like a fine wine or your favorite cotton T-shirt, pickles only get better with age.
DIY Pickling from The Little Veggie Patch Co on Vimeo.
See also:
Fermentation Magic: A Model for Health and Transformation
International Recipes From Your Summer Garden