I Am — The Film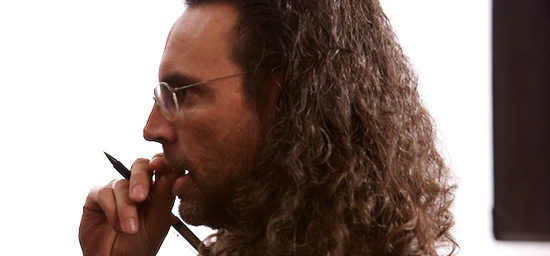 Tom Shadyac is the award-winning writer/director of Ace Ventura: Pet Detective, The Nutty Professor, Bruce Almighty and many other blockbuster comedy films. After a bicycle accident in 2007 left him disabled, in chronic pain and waiting for death, Shadyac underwent a transformation both inside and out. When he emerged after months of isolation he realized that the world he was living was a lie and materialism is not a path to happiness. So he ditched his 17,000 square foot mansion for a unit in a mobile home community, started flying commercially and decided to spark a conversation around two challenging questions: What's wrong with our world? and What can we do it fix it?
Interviewing 15 world-renowned spiritual thinkers, scientists and experts, Shadyac, as narrarator, uses his wit, warmth, curiosity and masterful storytelling to reveal:
The universe is not a machine and neither are we
We are all connected to each other and to everything.
Our #1 organ of intelligence is the heart, not the brain.
Our consciousness and emotions impact the physical world around us.
Featuring luminaries such as Dr. David Suzuki, Bishop Desmond Tutu, physicist Lynne McTaggart, the late historian and activist Dr. Howard Zinn and former New England author and radio personality Thom Hartmann, among others, the film could potentially reach millions of mainstream moviegoers because of Shadyac's huge fan base. It is the first film by a major Hollywood writer/director to present the scientific evidence from quantum physics and other disciplines that humanity is one and that each of us is connected to everything and everyone.
"Each of us has the power to make a difference," says Shadyac. "From moment to moment, everything we say or do…or don't say or don't do…makes a difference!" In the face of our current global crises — economic, environmental, civil rights, governmental, etc., — this is the stuff that revolutions and reality shifts are made of.
Highly entertaining with stunningly beautiful scenes of the natural world, I Am opens April 1 in New England at the Landmark Theatre, Kendall Square in Cambridge, MA. Check www.iamthedoc.com for additional screening times and locations.