In The News: Integrative Veterinary Care and Teen Massage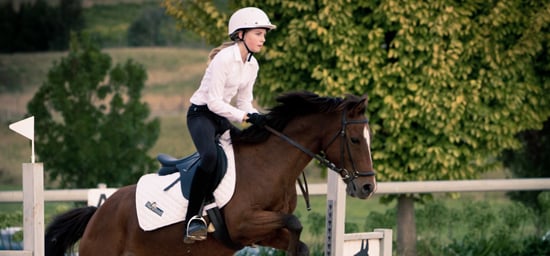 The Massachusetts Supreme Court ruled on March 21, 2012 to uphold the dismissal of a lawsuit by Hopkinton, MA, holistic veterinarian Margo Roman, who claimed Tufts University violated her first amendment right to free speech.
Roman, a former Tufts faculty member from 1979-1986, was banned from attending a campus lecture in 2005 concerning the "Hazards of Feeding Raw Foods to Your Pets," after she had a dispute with the school's veterinary clinic over treatment of her horse.
Dr. Roman rescued Champ, a gravely ill 16-year old Morgan horse, using integrative veterinary care, who went on to become her daughter's show horse. When Champ developed cancer at age 20, Roman continued treating him with integrative veterinary medicine. Contrary to the diagnosis of Tufts doctors, Champ was still jumping in horse shows at age 27, proving that animals can live with cancer and continue to have a wonderful life. Tufts veterinarians had earlier insisted Champ's only option was euthanasia.
Dr. Roman's holistic veterinarian protocols are well known internationally, including the feeding of an organic, whole foods diet with fresh vegetables and raw meat for dogs and cats, free of the preservatives, dyes, and processed flavor enhancers found in commercial pet foods. Her non-profit Center for Integrative Veterinary Care has produced a 34-minute fact-filled "Dr. DoMore" video with everything you need to know about holistic pet care. View it for free at http://mashvet.com/.
Pathways to Wellness Study Includes Massage for Teen Girls
Pathways to Wellness, a nonprofit public health organization in Boston committed to providing equal access to high quality holistic care, received a grant several years ago from the AMTA's Massage Therapy Foundation to study the effects of integrating massage into a program for adolescent girls at risk of diabetes. Called "Win Win Hands On," the project partnered with an already-existing South End Community Health program that provided nutrition information, cooking classes, and exercise for girls whose weight put them at risk for developing diabetes.
By integrating massage into a comprehensive program that included exercise classes at Body by Brandy 4 Kids in Roxbury, Massachusetts, along with nutrition education, the project examined whether massage could effectively serve as an incentive and reward for attending exercise classes. Students attended one or more class each week after school, and fully clothed, 20-minute chair massages were provided in the gym after exercise classes.
None of the participants had received a massage from a professional massage therapist prior to participating in the project, and all were curious about it. The popularity of the massages made it a definite incentive for participants to attend the sessions that promote healthy habits.
Because massage was often a new concept for the young women, it was essential to gain their trust through relationship-building and being accessible to the girls and their families, whose necessary and ongoing support promoted cooperation with the project overall. The study demonstrated that massage can be an acceptable, desirable and a feasible modality to integrate with comprehensive programming for nutrition education and weight control by introducing vulnerable adolescent girls to healthy habits and practices for self-care.
Pathways to Wellness, located at 1601 Washington Street in Boston, is one of the largest public health holistic therapies clinic in the country providing complementary therapies to clients as an adjunct to their Western medical care and in partnership with community health centers and organizations. For information about Pathways and its services visit www.pathwaysboston.org or call (617) 859-3036.