Increase Student Enrollment in Your Healing Classes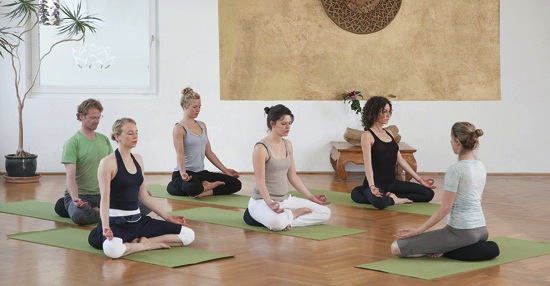 As a speaker or workshop provider, would you like your classes to be filled? If so, becoming an approved continuing education (CE) provider will attract professionals to your classes looking to gain knowledge while they fulfill their continuing education requirements.
Despite the many forms to fill out about your credentials, your business and the details of about each class for which you are seeking CE approval, there are several benefits to becoming a provider. Expect increased class enrollments once the professionals you are approved to provide CE hours for find out about your classes. Many professionals are looking for holistic health classes that give CE hours because they can use these skills both for their personal well-being and their professional use. If they enjoy your classes, they will spread the word throughout their network.
Another benefit of providing CE hours is that approval from a national or state board adds credibility to you and your programs or classes. Being a CE provider also gives you the opportunity to get your name out into professional circles. This could open opportunities for you to teach or speak in hospitals, massage schools, community colleges, conferences or in other arenas.
 There are many national and state boards that require their licensed or certified professionals to acquire CE hours including massage therapists, acupuncturists, social workers, physical therapists, occupational therapists, nurses, counselors and others. Each career field has a separate board so investigate the specific requirements for each before you begin to make sure you meet their criteria and are willing to fulfill the follow-up requirements of record keeping and maintaining their ethical standards.
Although the process can be tedious, there is much you can do to make approval go more smoothly. Each board is going to ask you for copies of your certificates that show you are qualified to teach your subjects. You will also need to provide learning outcomes, teaching strategies and time frames for each component of your classes. You will need to create an evaluation for each of your classes. Most boards provide an example. Model your evaluations after theirs because they consider their example as acceptable.
Undertake one board's approval paperwork at a time. The work that you do for the first one will make all others a bit easier because you will have all the information already written up. You will just have to tweak it a little for the board that you are applying to. Keep paper copies of what you send; you never know when your computer is going to fail. If something seems unclear ask questions by sending the board an email or giving them a call. It is better to ask than to send the wrong documentation and be denied or have to redo sections of your submissions.
Good clear writing is so important when filling out the forms. You want to present yourself professionally to the board that is going to approve you, so do not send poor writing or unreadable copies of your supporting materials. Use concrete words to describe how and what you are going to teach and avoid making it sound mysterious. The boards are not looking to unravel a mystery or approve something that cannot be described adequately. Fortunately, certification boards now approve a wide variety of holistic classes including yoga, shiatsu and energy medicine making it easier than ever to take that next step and expand your teaching career!

Dawn Fleming is a Reiki master, teacher, medical intuitive and life coach. She is the author of Navigating the Continuing Education Approval Process and Creating a Successful Holistic Health Practice. She is an instructor at the Southwest Institute of Healing Arts in Tempe, AZ. Dawn can be reached at reikidawn@yahoo.com or visit www.energytransformations.org.