It Takes a Family of Caregivers…Tony's Story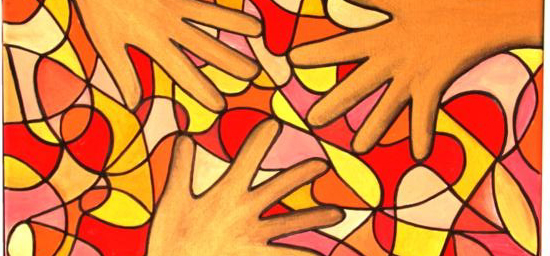 Tony was a fighter. In the hospital he was fortunate in having several caregivers who responded to his idea that he needed a team to coordinate his recovery — his wellness plan.
The telephone rang in my office. The voice I heard on that December day has been a blessing to me.
"This is Tony Porcello. I'm a short, fat, bald, impotent paraplegic and my friends call me Lucky. Can you help me? I need Reiki."
The extraordinary part of the call, Tony told me later, was that Dr. Keith Rae, his plastic surgeon, had picked up the phone to make the call.
It developed that Tony's plight was two-fold: his "paralysis" and a gaping wound in his buttock. Both happened in Italy, a country he loves dearly where he coached professional baseball on and off since 1978. The paralysis was a result of a car accident as he was driving three twelve-year-old boys to practice September 16, 1992. Miraculously none of the boys were injured, whereas Tony spent 5 months in a hospital. His spinal cord had not been severed but his Italian doctors explained that the nerves at the base of his spine were mangled. "Like spaghetti," Tony said. The wound on his buttock resulted when an infection set in after a scratch during his 3rd trip back to Italy in a wheelchair.
Before I could arrange a Reiki class for Tony, he called to say he was again in the hospital for the 4th operation to close his wound. The operation had been done early that day and I decided to go see him that night. Although I was tired I wanted to meet Tony and felt that giving Reiki would lift my spirits. I wondered if I would be allowed to see him at such a late hour but I met with no resistance at the door to the hospital floor.
I was "taken" with Tony right away. He seemed to have an extraordinary positive attitude. I explained Reiki to him and proceeded to give a treatment as well as I could since he was in a Clinatron, a bed frequently used by paraplegics to minimize bed sores. I gave a full Reiki treatment. It never occurred to me to ignore his paralyzed legs.
As I peered into the wound I knew Tony needed a great deal of Reiki to make a difference. After several days it was apparent that the operation had again failed in its purpose to close the baseball-sized wound. In early March he was put on a VAC, a machine designed to suction blood through wound tissue and siphon off the waste. Since that time, Alicia Smith, a representative from the VAC company, has done yeoman's duty in training caregivers to use the machine.
I gave Tony Reiki as frequently as my schedule would allow. Even on the second or third treatment Tony said, "I feel something in my legs, zings down to my toes, my left knee." I said nothing, not wanting to give him false hope. But I began to wonder (and speculate) if the Reiki treatments were helping to recreate the electromagnetic field around his legs and somehow stimulate the nerves to resume their work. The exclamations continued and I confined my remarks to "Isn't that interesting?" or "I don't know what's happening, Tony."
It was apparent that Tony needed a lot of Reiki if there was a glimmer of a chance to heal this colossal wound and improve his overall condition. I asked some of my students from Reiki classes if they could go to the hospital to give treatments. Tony also refused to adopt a "helpless and hopeless" attitude by continuing his work as assistant baseball coach at Peabody High School. He would receive his hospital care in the mornings and three or four times a week he would leave to assume his coaching duties.
Tony took the bull by the horns and asked Dr. Rae if he could have massage and physical therapy while in the hospital as well. It was clear that Tony was a fighter. In the hospital he was fortunate in having several caregivers who responded to his idea that he needed a "team" to coordinate his recovery — his "wellness" plan. Already he had contacted Margie Flint, a well known herbalist who supported him by providing herbs for poultices, tinctures and teas. Dr. Rae gave Tony his full support.
Gradually, the skin tone of his legs began to improve. A wound on his toe began to heal. By April the sensation in his legs gradually changed to pain; pain in the wound and in the legs. It was an encouraging sign to Tony. If he could feel pain, perhaps there was hope of communicating with his legs and feet. And most importantly, by May, Tony was beginning to move his legs. He began using visualization to connect brain and nerves. The wound was getting appreciably smaller. The bladder infections came to a halt. His persistent cough disappeared and he was losing some of his excess weight.
The hospital discharged him and his "team" followed him home. His extended family of caregivers have continued the support. His current massage therapist, Brenda Serafin, has begun to use reflexology as a part of the sessions with Tony. Tony attends a yoga class and meditates, doing what he can either from his wheelchair or on the floor to improve his condition. Robin McGlone, a Reiki practitioner, began to share what she was learning in a Music & Healing class at the North Shore Community College and taught Tony how to tone. He started to work with weights at a local gym to improve his general physical fitness. His parents come to his apartment to help in many ways. It is clear that these healing modalities are an absolute necessity for the care of anyone with the range of problems Tony has. Tony's strong faith has been the outer wrapping on a multi-layered wellness plan.
Tony's wound is now the size of a chestnut and his caregivers have a hard time getting the sponge for the VAC to make a sufficient seal to create a vacuum. He can pick up both legs from sitting and prone positions and bend the knees. We are hoping his ankles will be next.
Tony has been back to Italy three times since the accident to help coach the baseball team "DeAngelis Godo." He has a much-loved extended family in the town of Godo. When he returns again there will be a great celebration. Tony has always said, "When ever I have needed help, my guardian angels come."
I always feel uplifted after I give Reiki to Tony. I'm proud to be a part of his family.
Spirit of Change 20th anniversary issue reprint from Mar/Apr 1999.
Kristin Webb, a Reiki Master, is Chairperson of the Interdisciplinary Studies Dept. at North Shore Community College where she recently developed a Certificate in Wellness and the Healing Arts. She is also a member of the Reiki Wellness Group at Comeau Care Associates in Danvers, MA. Contact her at (781) 631-6333; email: kwebb@northshore.edu. Visit www.reikiprofessors.net.